What We Eat During a Pandemic
Ever wonder what other people are eating for dinner these days? We asked Korean Americans across the country to photograph a week's worth of dinners and the responses have us totally inspired.
As suspected, there are lots of people eating way better than we are, but mostly it appears that we are in the same boat, all doing our best to eat well while not driving ourselves crazy.
As restaurants open up and we tip-toe out for an occasional meal at our favorite outdoor dining haunts, let's raise a soju glass to our hardworking home chefs who've kept us alive to eat another day. Sugohaesseoyo!
---
WHO: The Yang Gang
WHERE : Los Altos, CA
CHEF'S NOTES: We've been busy renovating our house so I'm cooking pretty simply these days. My friends on the other hand are getting very creative with home cooking and trying their hands at becoming the west coast Maangchi!
RESTAURANTS WE MISS MOST: Los Altos Grill!
WHAT WE ATE:
Backyard Korean Hot Plate BBQ
Jjapaguri
Pasta and Grilled Chicken (Made 30 camp lunches and we ate leftovers for dinner)
Gilgeuri Toast
Take Out Pizza
---
WHO: The Bais
WHERE : Greenwich, CT
CHEF'S NOTES: What we like to consider a Covid consolation is family participation in cooking meals and fearless attempts at hallowed Korean standards like doenjang jjigae and kimchi jeon. Creativity and resourcefulness rule! After prolonged indulgence in heavier comfort food we have all emerged craving freshness and flavor. Lemons and pickled red onions, yay! We are also fond of plating on heavy teal green shallow bowls for portion control and eye appeal.
RESTAURANTS WE MISS MOST: Great Northern Food Hall (missing that sesame rye sourdough), Myungdong Kalguksu, AMC theater popcorn
WHAT WE ATE:
Gochujang Chicken, Farrow with Cherry Tomatoes, Roasted Purple Cauliflower, Seaweed Salad
Spicy Sous Vide Fried Chicken Sandwich with Red Cabbage Slaw
Tuna Kimbap
Galbi, Ssam, Doenjang Jjigae & Banchan
Shakshuka
---
WHO: The Paiks
WHERE : Newport Beach, CA
CHEF'S NOTES: We're on vacation so meals are different from regular home meals. Less healthy and on less attractive plates and bowls
RESTAURANTS WE MISS MOST: Really good sushi.
WHAT WE ATE:
Grilled Sausages with Asparagus & Cheesy Cauliflower
Korean Rolled Omelet with Scallions, Mandoo, Ramyun
Spam Musubi
Roast Chicken with Asparagus & Mushrooms
Brisket with Mashed Potatoes Brussels Sprouts & Rolls
---
WHO: The Choi / Lam Fam
WHERE: West Hartford, CT
CHEF'S NOTES: We grew the basil in the pictures in our aerogarden since that's the only use of our green thumb we've been getting. Also, we always play the music of the country's cuisine we are eating.
RESTAURANTS WE MISS MOST: We don't miss restaurants at all!
WHAT WE ATE:
Grilled Whole Branzino, Heirloom Tomatoes, Basmati Rice
Oyster Rockefeller, Spanish Octopus (We forgot picture in our haste to eat!)
Hwe Handrolls : Tuna, Salmon, Uni, Salmon Roe and Octopus, Seaweed Salad, Fixins and Chobap
Pizza with Kimchi & Homegrown Basil
Korean BBQ: Wagyu and 차돌백이, Korean Grain (Japgok) Rice
---
WHO: The Hans
WHERE: Surfside, FL
CHEF'S NOTES: Covid Dinners are simple dinners! Daily menu is decided with my son's Ironman training in mind. Protein + carb. Trying to squeeze in as much fruit and vegetables as I can.
RESTAURANTS WE MISS MOST: La Petite Maison in Miami, Cantina la Veinte in Miami, Naminori in NYC, Shaburo in Palisades Park, NJ
WHAT WE ATE:
Mini Meatloaf with Banchan 반찬
Wang Mandoo Kalgooksu
Glazed Salmon with Sautéed Garlic Spinach & Watermelon Salad
Spam Bokkeum Bap & Doenjang Guk
Buffalo Chicken Wings & Roasted Broccolini
---
WHO: The Lees
WHERE: New York, NY
CHEF'S NOTES: When cooking for boys, protein is a must… and lots of it! To keep meals balanced and healthy, including veggies with nearly every meal is also a must from my standpoint. I have an extensive assortment of flavored oils and vinegars on hand to keep salad dressings and grilled veggie dishes interesting. Mixing up the combination of oils and vinegars is a great way to beat vegetable boredom.
RESTAURANTS WE MISS MOST: As a family, we miss dining at our favorite Cote Korean Steakhouse and Jongro BBQ. Personally, I long for the days when I used to meet girlfriends at the beautiful Bergdorf Goodman Restaurant on the 7th floor. I miss the spectacular views of Central Park, The Gotham Salad, the gorgeous and chic decor, and the long hours spent chatting the afternoon away …
WHAT WE ATE:
Chicken Katsu
Butter Soy & Garlic Shrimp Fetuccini Sprinkled with Chives
Beyond Burger with Defrosted Buns Toasted with Butter
Cast Iron Chicken Thighs
Spicy Prosciutto & Arugula Pizza Drizzled with Warm Spicy Honey
---
WHO: The Chungs
WHERE: Twin Cities, Minnesota
CHEF'S NOTES: I'm no chef. I just get the job done. Feeding three hungry boys 24/7 is not an easy task but I am fortunate in that they eat whatever I put on the table without complaining…mostly 🙂
RESTAURANTS WE MISS MOST: Cho Sun Ok
WHAT WE ATE:
Shrimp Boil Minnesota Style
Spam & Banchan
Bibim Guksoo
Spicy Braised Cod
Tonkatsu with Curry Rice
---
WHO: The Parks
WHERE: Marana, AZ
CHEF'S NOTES: Looking forward to traveling and dining out again!
RESTAURANTS WE MISS MOST: Com Tam Thuan Kieu – Our little Tucson hole in the wall, especially the pho & vegetarian cake noodles.
WHAT WE ATE:
Ginger Shoyu Cod with Cilantro & Cold Tofu with Gochujang Chojang
Doenjang Jjigae
Double Fried Sesame Chicken, Veggies & Gochujang
Avocado & Cauliflower Salad with Blue Cheese, Good Seasons Dressing
Spaghetti Bolognese
---
WHO: The Chungs
WHERE: Elkins Park, PA
CHEF'S NOTES: We are enjoying having the time to treat ourselves to more carefully prepared home meals with fresh vegetables from our friends' gardens.
RESTAURANTS WE MISS MOST: Ginza Japanese Restaurant. It just opened up again and we can't wait to visit.
WHAT WE ATE:
Galbi & Doenjang Guk with Pan Fried Tofu & Fresh Cucumber Kimchi
Grilled Mackerel & Yesterday's Doenjang Guk
Grilled Salmon Avocado Salad
Homemade Jjajangmyun & Tangsuyook
Bossam with Salted Shrimp Sauce
---
WHO: Ms. Jun
WHERE: Chicago, IL
CHEF'S NOTES: I live in LA but traveled home to Chicago recently and had to quarantine for 2 weeks. These are some of the yummy meals my parents cooked for me and the last pic is after I was released from quarantine!
RESTAURANTS WE MISS MOST: All of K-Town!
WHAT I ATE:
Bibim Guksoo with Eggs & Broccoli
Kimchi Jjigae with Fried Tilapia & Banchan
Soojaebee with Kimchi
Swiss Chard Doenjang Soup with Jeon & Banchan
Salmon, Pajeon, and Salad
---
Recent Posts
Marilyn Strickland first woman sworn into Congress wearing traditional Korean hanbok
5 Things You Must Do on Seollal, Korean New Year's Day
NASA Selects Jonny Kim for 2024 Moon Missions
Beauty Secrets To Steal From 5 Top Korean Actresses!
Making Kimchi in the Land of Sauerkraut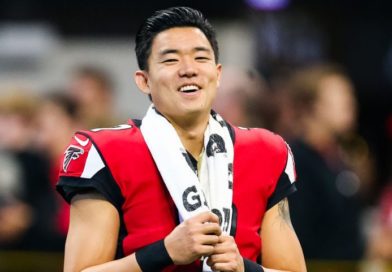 7 Things to Know about Younghoe Koo, the NFL's Scoring Leader
Best of Korea x Doofood Korean Meal Kit Giveaway with Free Nationwide Shipping