The Best K-News from Around the World
Here are some recent headlines featuring Koreans that are worth a read. If an article listed below is behind a paywall, try signing up with your local library for free access to many of the major news publications.
---
[CNBC] Netflix's $2.5 billion investment in Korean content appeals to audiences worldwide
By Audrey Wan, May 12, 2023
Netflix is spending $2.5 billion on Korean content and sees opportunities beyond the Asian region, said Don Kang, Netflix's vice president of Korean content.
Over the next four years, Netflix will invest $2.5 billion in various types of Korean content spanning TV series, films and nonfiction shows, Kang told CNBC's "Squawk Box Asia." He said it will double the number of nonfiction shows it is producing, from about four in 2022 to at least eight this year, reflecting the Korean audience's demand for variety shows. [Read full story in CNBC]
---
[BBC] Why Korea's moon jar is so iconic
By Clare Dowdy, May 10, 2023
Centuries-old and steeped in cultural significance, the South Korean moon jar (dal-hang-ari in Korean) is still giving the country's potters and artists pause for thought. In pottery terms, it's a deceptively simple item: two big clay rice bowl shapes are put together rim to rim in the kiln, explains Lloyd Choi, curator of a new exhibition in London on moon jars, and "gravity does the rest". Typically, the pale clay is glazed but left unadorned, looking rather like a full moon.
As well as being aesthetically pleasing, the moon jar sheds light on Korean identity. They were first made during the Joseon Dynasty (1392-1910). At that time, Korea followed the neo-Confucian belief system. Propagated by Chinese philosopher Confucius in the 6th to 5th Century BCE, the meditative Confucian ideals of simplicity, humbleness, modesty, purity and austerity had spread beyond China to Korea, Japan and Vietnam. [Read full story in BBC]
---
[CNN Travel] Seoul: The city at the front line of modern culture
By Richard Quest and Joe Minihane, Mon May 8, 2023
It's a city at the forefront of modern culture. At the center of the boom in all things K-Pop and K-Drama, which has seen the group BTS become the biggest-selling band in the world and movie "Parasite" pick up the Academy Award for best picture.
Through a heady mix of cutting-edge technology and a deep respect for traditions, Seoul has become one of the 21st century's most tantalizing and important cities. [Read full story in CNN Travel]
---
[The New York Times] The South Korean chefs redefining the art of pastry
By Elyse Inamine, Published May 1, 2023, Updated May 2, 2023
At the Park Hyatt (https://www.hyatt.com/en-US/hotel/france/park-hyatt-paris-vendome/parph/dining) hotel in Paris, Narae Kim combines the Nashi pear she grew up eating in Dangjin, South Korea, and the Williams pear often used in eau de vie into an eye-catching dessert: a fan of Williams wedges, some marinated in jasmine tea and others cooked in bergamot oil, alongside quenelles of pear-and-cassava sorbet, all topped with tiny orbs of Nashi pear liqueur.
Ms. Kim had wanted to study pastry in France since she was young, taking pastry and baking classes in middle school and participating in grueling pastry competitions in college in South Korea. [Read full story in The New York Times]
---
[USA Today] Blackpink makes Coachella history as first K-Pop band to headline the event
By Brian Blueskye, April 16, 2023
INDIO, Calif. – Blackpink made history Saturday night at the Coachella Valley Music and Arts Festival as the first K-pop band to headline the event.
Comprised of members Jennie, Jisoo, Lisa and Rosé, the girl group debuted – after perfecting their craft for several years in a traditional K-pop trainee program – in 2016 with the songs "Whistle" and "Boombayah." [Read full story in USA Today]
---
[People] 'The White Lotus' Star Will Sharpe to Direct 'Crying in H Mart' Film Adaptation
By Tommy McArdle, March 20, 2023
PEOPLE exclusively revealed that Sharpe, 36, is set to direct the upcoming film adaptation of Japanese Breakfast singer, songwriter and guitarist Michelle Zauner's 2021 memoir Crying in H Mart for MGM's Orion Pictures.
The memoir, which spent over 60 weeks on The New York Times' best-sellers list, is based on an original essay of the same title by Zauner, 33, first published in The New Yorker back in 2018. [Read full story in People]
---
[NBC News] East Asians more likely to develop stomach cancer because of lower alcohol tolerance, new study says
By Angela Yang, March 17, 2023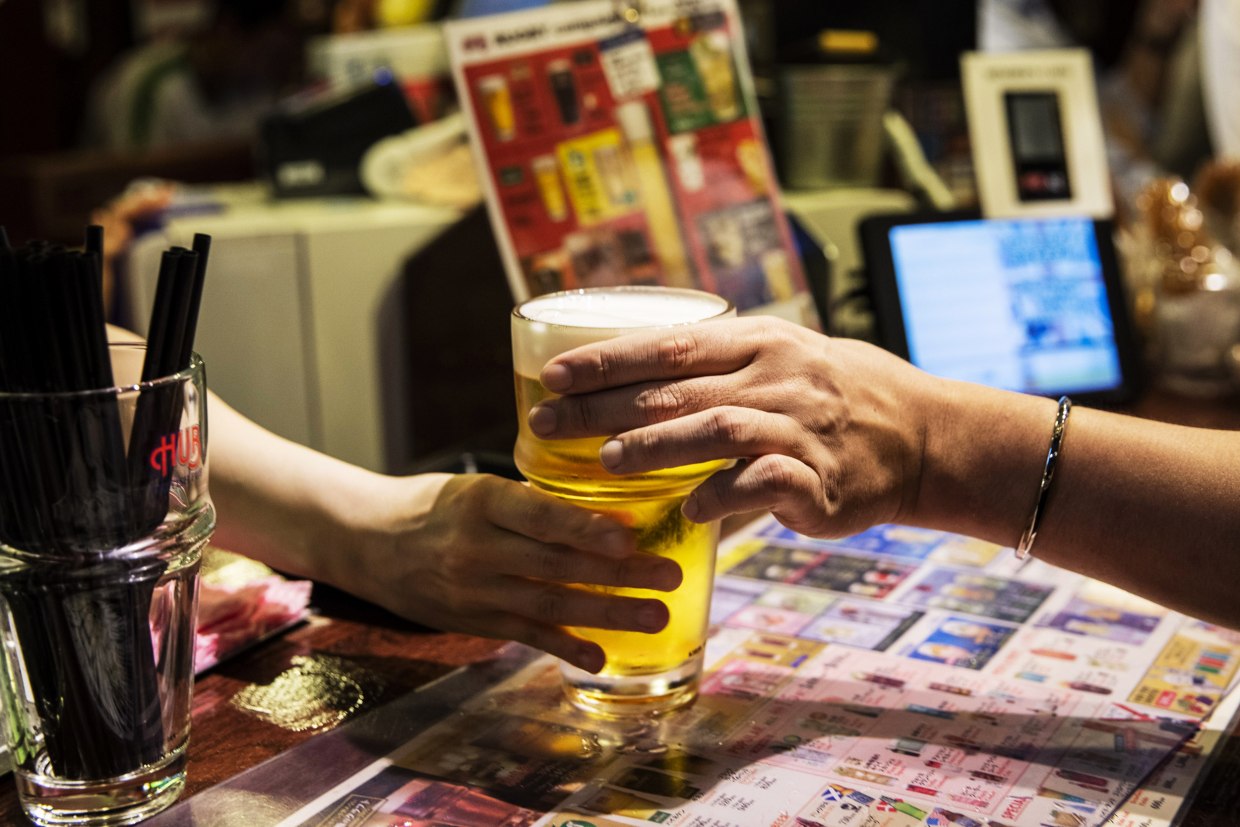 East Asian people are more likely to develop a more aggressive type of stomach cancer because of their higher likelihood of alcohol intolerance, according to a new study led by researchers in Japan.
The researchers' findings, published this week in the scientific journal Nature Genetics, associate lower alcohol tolerance with higher risk of diffuse stomach cancer, a rarer type of gastric cancer that affects more than one area of the stomach. [Read full story on NBC News]
---
[NY Times] Seaweed Is Having Its Moment in the Sun
By Somini Sengupta, March 15, 2023
For centuries, it's been treasured in kitchens in Asia and neglected almost everywhere else: Those glistening ribbons of seaweed that bend and bloom in cold ocean waves.
Today, seaweed is suddenly a hot global commodity. It's attracting new money and new purpose in all kinds of new places because of its potential to help tame some of the hazards of the modern age, not least climate change.
And in South Korea, one of the most established seaweed growing countries in the world, farmers are struggling to keep up with growing export demand. [Read full story at NY Times]


[NBC News] Tteokbokki takeover: America's next food obsession is the ultimate Korean comfort food
By Youyoung Lee, March 3, 2023
Demand for the Korean street-food staple has spiked in the U.S., with online sales increasing and new restaurants now offering varieties of the spicy dish.
Ask any Korean what their favorite street food is and, very likely, at the top of the list will be tteokbokki — the pillowy soft rice cakes doused in a sticky red pepper sauce. Now the dish is gaining traction in the U.S. thanks to a confluence of Korean popular culture and accessibility.
Pre-packaged versions of the food have started popping up at national wholesalers like Costco. [Read more on NBC News]
---
[Time Out] Move over Italian, the world has a new favourite cuisine
By Ed Cunningham, February 22, 2023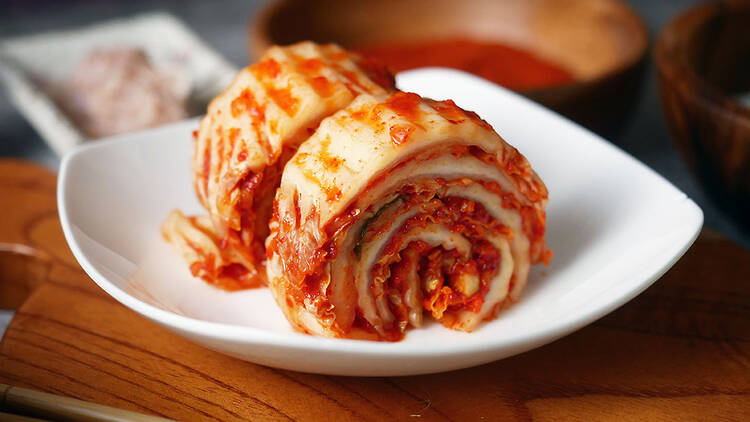 When it comes to the world's most-loved cuisines, there are a few obvious favourites. There's Italian, with its unbeatable pizza-pasta combo. Indian, with its dazzling and colourful sprawl. Mexican, with its spices and innovative presentations. French, with all its richness and refinement. And at the top of the pile comes, drum roll please… Korean! That's right, not Italian. And from the fermented delights of kimchi to the sweet spiciness of gochujang, it's difficult to argue with the fact that Korean cuisine is responsible for a wildly diverse – and wildly tasty – selection of dishes.
Korean
Italian
Mexican
Indian
Turkish
[Read full story on Time Out]