South Korea Travel Guide Quick Links
This South Korea Travel Guide is packed full of information about where to go, what to see, and when to travel. To help you find what you're looking for more easily, click on the quick links below. Happy travels!
The most up-to-date news, travel rules, and restrictions that could impact your South Korea trip.
The best destinations to visit in South Korea, from the capital Seoul to historic hotspots, natural wonders, and more.
Hotel recommendations in Seoul that will suit any budget, hand picked by frequent travelers to Korea.
A collection of the finest travel tips to save you time, money and troubles as you travel to Korea. Essential reading.
Whatever you're interested in, there's plenty to see and do in South Korea. Find out the best sights and attractions.
A selection of travel itineraries for South Korea that will give you the building blocks to begin planning your dream trip.
Discover Korea's four very distinct seasons. This section will tell you the best times to travel to South Korea.
Help plan your budget and work out where to save money with this guide to the cost to travel in Korea 
Still got more questions about traveling to Korea? Check out our South Korea Travel FAQs for more information.
Latest Travel Updates For South Korea
From July 25th: All travelers must take a PCR test within 1 day of arrival and upload their results to the Q-CODE website or register them with a local health center. You will need to self-isolate until you receive the negative test results and avoid crowded places if possible.
Within 1 day means by the end of the second day after you arrive in Korea. If you arrive on August 1st, you need to have taken a PCR test by the end of August 2nd. Taking a PCR test at Incheon Airport is the best option.
From June 8th: All travelers can travel to Korea quarantine-free. Unvaccinated travelers to South Korea will no longer need to self-quarantine for 7 days as long as they pass all the necessary testing requirements. This includes a pre-departure PCR/RAT test and an on-arrival PCR test.
The Q-CODE application isn't mandatory for travelers to Korea, but will save time when you arrive and will reduce paperwork approval at the airport.
This South Korea Travel Guide is updated regularly, so be check back if you plan to travel to Korea in the future and want to know the latest travel restrictions for Korea.
Current Travel Restrictions For South Korea 2022
From April 1st, 2022 fully vaccinated travelers no longer need to quarantine on arrival and can travel South Korea freely. There are still restrictions in place within the country. Travelers should be aware that PCR tests are still required both pre-departure and on-arrival. This South Korea Travel Guide is regularly updated with the latest Korean travel restrictions.
Do US Citizens Need A Tourist Visa?
No, travelers from the USA don't need a tourist visa to enter South Korea. You can visit for up to 90 days visa-free. However, you must apply for the K-ETA before traveling and upload your travel plans and hotel details.
US Government Travel Advisory For Korea
The U.S. Department of State currently has a level 1 travel advisory (Exercise Normal Precautions) for the Republic of Korea (ROK) indicating a high level of COVID-19 in the country.
How To Travel To Korea Now​
Here's a simple 6-step guide about how to travel to Korea right now. This applies to travelers from the US. As mentioned, it doesn't matter whether you're vaccinated or not. All tourists must follow this process. People traveling to Korea to meet family, study, or work may need to follow a different process. Check the Korean Embassy if you're not sure in either situation.
Before you can apply for the K-ETA or register your travel details on the Q-CODE website, you will need to book a return flight to Korea and at least the 1st hotel you'll stay at in Korea. If you're not sure where to stay and the best flights, check out our Seoul hotel recommendations and flight tips later in this guide. 
Best of Korea recommends Skyscanner and Expedia for the best flight deals to Korea.
After you've booked your flights and at least your 1st hotel, you should apply for the K-ETA. This is the Korean version of the ESTA that travelers complete before visiting the US. Enter in your travel details to the K-ETA website and, once confirmed, you can forget about the K-ETA until you travel. 
The cost of the K-ETA is 10,000 KRW (under $10). Don't book with an unofficial website as they can charge extra and may not complete your application correctly.
All travelers must have a negative PCR or RAT certificate taken within 48 hours (PCR) or 24 hours (RAT) before departure. Before departure means before the day you are scheduled to travel. 
If you travel on July 3rd, you can complete your PCR any time from July 1st onwards. For RAT, any time from July 2nd onwards. There are no travel exemptions for recently infected COVID-19 patients and only 'negative' or 'not detected' results will be accepted. Self-tests and tele-tests are not accepted.
4: Upload The Results To Q-CODE (Optional)
Once you have received a negative PCR test or RAT result, you can upload it the Q-CODE website, complete a self-check health questionnaire about your current medical condition, and enter your flight details. Show the Q-CODE result (via QR code) when you arrive in Korea to avoid lengthy paperwork checks.
As long as you've received a negative PCR / RAT test result, you're ready to travel to Korea. To reduce problems when traveling, bring printed copies of your negative PCR / RAT result, Q-CODE confirmation, and K-ETA.
6: Take An On-Arrival PCR Test In Korea​
After arriving in Korea, you will need to take a PCR (not RAT) test at a medical centre within 1 day of arrival. Within 1 day means before the end of the day after you arrive in Korea.
The easiest place to do this is at Incheon Airport. PCR tests costs 80,000 KRW and can be booked in advance through the safe2go website. You must self-isolate until you get a negative test result, so the airport is the fastest and easiest option.
The test results can be uploaded to the Q-CODE website (even if you didn't use it when entering Korea) or to the local health office in-person or by phone / text.
Current COVID-19 Rules In Korea
You must wear a face mask in all indoor public places and on public transportation. However, you don't need to wear a face mask outdoors, except during outdoor events with more than 50 people. Travelers to Korea should follow the current restrictions or may be liable for fines or deportation.
Korean Tourism Support Hotline
If you have any concerns or problems when traveling in Korea, you can call 1330. This is a dedicated tourism support hotline where trained specialists provide tourist assistance. 
Available in Korean, English, Japanese, Chinese, Russian, Vietnamese, Thai, and Malay.
Best Destinations In Korea
South Korea is truly a country of contrasts. From the bustling, modern city of Seoul, with cutting edge designer buildings, VR labs, and AI robots, to peaceful UNESCO World Heritage cities like Jeonju and Gyeongju, there are many unique places to explore. 
Choosing the best destinations to visit in Korea can be a challenge, especially if you don't know what there is to see. You might not have heard of some of these destinations, which is not surprising. Korea is a country full of undiscovered wonders that are waiting to be explored.
There's nothing worse than coming back from vacation and hearing about incredible places you missed that you wished you'd seen, such as a beautiful Buddhist temple by the beach (Haedong Yonggungsa Temple) or a leafy island getaway where deer and rabbits roam freely (Nami Island). This South Korea Travel Guide will help make sure you don't miss out.
Here are 6 of the best destinations in Korea that you absolutely must visit, as well as some of the sights you'll want to check out while you're there. We'll be bringing you lots more detailed destination guides in the future, so be sure to visit again soon. 
Seoul: Korea's Busy Capital
Seoul is Korea's largest city, capital, and first stop for most travelers to Korea. There are many beautiful places in Seoul, including, landmarks, relics from ancient kingdoms, towering skyscrapers, Buddhist temples, Michelin-starred restaurants, and some of the best street food you'll find in the world. If you see only one city in Korea, you should definitely visit Seoul.
You'll never be bored in Seoul. Whether you're traveling as a family, couple, or by yourself, there's so much to do. Be sure to plan lots of time to check out Korea's capital.
Top 10 Seoul Attractions:
Busan: Korea's Second City
Busan, Korea's second city, is a thriving port city far away from Seoul both physically and culturally. This popular summer destination features some of Korea's most popular beaches and bars. Explore Busan and you'll find sprawling markets, fresh seafood, film festivals, the world's largest shopping mall, coastal temples, and lots more.
Busan is a city with some very photogenic sights. See the sunrise on the beach, hike around leafy coastal streets on the side of cliffs, and marvel at the wide range of (living!) seafood in the markets. 
Top 10 Busan Attractions:
Gyeongju is the former capital of the Silla Kingdom, part of the Three Kingdoms part of Korean history. These days, Gyeongju is an open air museum housing Korea's finest history and monument. This UNESCO World Heritage City is a must-see for those who want to learn more about Korea's deep cultural past.
Gyeongju is packed with temples, palaces, historical sights, and monuments. But it's not just the history that draws the crowds, the city is an area of natural beauty, lined with cherry blossoms and shadowed by misty mountains.
Top 10 Gyeongju Attractions:
How To Choose Where To Go In Korea
Most travelers to Korea arrive at Incheon Airport and then travel into Seoul (it's only 40 minutes away) to begin their journey. Seoul is certainly an incredible place to start traveling, but it definitely shouldn't be your only destination. Korea has a lot to offer, including a lot of seasonal activities and events that you should take into consideration.
Spring and fall are the best seasons to visit Korea and during these times the traditional cities like Gyeongju and Jeonju look amazing. They're covered with cherry blossoms or fall foliage and this creates some postcard-like scenes. Gapyeong area is packed full of natural sights to enjoy, so definitely check out these areas.
If you're visiting during summer, head towards the coastal areas, including the north-east coastal towns of Gangneung & Sokcho, or the south-east coastal areas of Busan and the nearby islands, such as Geoje, Tongyeong, and Yeosu. You'll find lots of winter activities to enjoy in these areas.
Winter is cold and dry and, ironically, a great time to visit Jeju Island. This semi-tropical island is warmer than the mainland, but still gets snow on the mighty Hallasan Mountain. You can sit on a sunny beach one day and then hike knee-deep in snow the next. Jeju is also famous for its citrus, with thousands of tangerine trees dropping their juicy fruits in early winter.
Jeju Island: Natural Wonder
Jeju Island is Korea's semi-tropical island that's a popular vacation destination for locals and tourists alike. This area of outstanding natural beauty offers up rugged coastal walks, sandy beaches, green hills, and a volcano to hike up for those who enjoy a challenge. Culture and cafe lovers will also find Jeju Island a charm.
From snorkelling under the sea, to hiking above the clouds, sampling Jeju's black pork BBQ, and drinking local green tea, there's so many exciting activities, sights, tastes, and experiences waiting for you on Jeju Island.
Jeonju: Traditional Korea
Jeonju is famous for its historical and cultural sights, including the sprawling Jeonju Hanok Village, packed with more than 700 traditional hanok houses. Jeonju's many impressive sights are close to each other and perfect for a day trip from Seoul or Busan. You can even stay overnight in one of the traditional houses.
Jeonju is a tourist hotspot so there are plenty of things to keep travelers entertained and places to experience traditional Korean food and drinks. Be sure to check out the Jeonju bibimbap, one of Korea's national dishes. Rent hanbok (traditional clothes), take lots of pictures, and see the sights.
Top 10 Jeonju Attractions:
Gapyeong County is an area just outside of Seoul that's home to several interesting attractions celebrating Korean and foreign culture. The lush green hills and blue rivers of Gapyeong make it a great place to immerse in Korean nature. 
You'll find some of the hottest day trip locations here. Explore Gapyeong County on a day trip from Seoul. You can see romantic tree-lined streets and cafes on Nami Island, explore one of Korea's most beautiful gardens, take a trip to Petite France, and enjoy cycling through the hills on an abandoned railway track. 
Top 10 Gapyeong Attractions:
Here are some of our related articles that you might be interested in. Be sure to check out the other great content on Best of Korea for all your Korean travel and lifestyle needs.
Want to see historic sights like Joseon-era royal palaces and traditional hanok houses, or modern Korean culture, street food, and fashion? Not sure of the most convenient places to stay with good subway connections, great nearby restaurants, or lively nightlife? 
Don't worry. Whether you're traveling on a budget, want to spend on the best service available, or want to balance both, this South Korea Travel Guide has selected 9 of the best Seoul hotels that you'll love. 
Most travelers coming to Korea will spend at least a few days in Seoul. It's close to Incheon Airport, features loads of incredible attractions and sights, and has a great range of hotels. These hotels are selected from across Seoul's most popular districts, including the wealthy Gangnam area, Seoul's hippest student area, Hongdae, and the tourist hotspot of Myeongdong. 
You'll find the best hotels available for each price level  – budget, comfort, and luxury. These hotels all have convenient locations, transport links, facilities, and are hand picked by frequent travelers to Seoul.
Be sure to check out our dedicated guides about where to stay in Seoul and Seoul's different districts (coming soon). 
Luxury Hotels In Seoul ($250+)
If you want the best the Seoul has to offer, then these three hotels are for you. Located in Seoul's wealthy neighborhoods of Gangnam and Itaewon, these hotels are in walking distance of Michelin-starred restaurants, chic boutiques, galleries and museums, and the finest shopping experiences available.
Signiel Hotel Seoul ★★★★★
One of the best hotels in Korea, if not the world, the Signiel Hotel Seoul is located inside the world's 6th tallest building – the Lotte World Tower – and will give you an incredible stay in Seoul. Experience unbeatable views from the Seoul Sky Observatory on the 117th floor.
Wake up to incredible views overlooking the pristine Seokchon Lake and nearby Gangnam area, which is packed with the finest shops, restaurants, and entertainment.
Address:
300 Olympic-ro, Songpa-gu, Seoul
This sleek hotel is tucked away in a peaceful residential area with trendsetting fashion boutiques, cozy cafes & upmarket restaurants, all within sight of the N Seoul Tower. The views from the hotel are spectacular.
Located in Itaewon, Seoul's international district, guests at the Grand Hyatt Seoul will enjoy a wide range of dining options both inside and outside the hotel, including some of Seoul's best international restaurants.
Address:
322 Sowol-Ro, Yongsan-gu, Seoul
InterContinental Seoul Parnas ★★★★★
Located in the heart of the iconic district of Gangnam, Grand InterContinental Seoul Parnas promises an enriching experience for both leisure and business travelers alike.
The hotel is adjacent to COEX Mall with convenient access to one of the topmost shopping, entertainment, and business complexes in Korea. Guest rooms and suites feature floor-to-ceiling windows, offering a sophisticated ambiance to unwind and relax.
Address:
521 Teheran-ro, Gangnam-gu, Seoul
Comfort Hotels In Seoul ($100-$200)
Families. couples, and other travelers that want to experience the best of Seoul without breaking the bank can sleep easy with these next three hotel recommendations. Discover stylish accommodation in these popular districts, each with fantastic city views. These hotels all conveniently located for sight seeing, shopping, and eating out. Great hotels with reasonable prices.
Mondrian Seoul Itaewon ★★★★★
Mondrian Seoul Itaewon is an immersive lifestyle destination fueled by bold, captivating designs expressed through a playful mindset–an ideal choice both for forward-thinking locals and for international visitors who are looking for fresh and exciting cultural experiences.
There is a wealth of options for food and drink connoisseurs. Whether it's a Mediterranean feast at Cleo, a party at Altitude, a sophisticated cocktail at Blind Spot, or raising a glass at the Rumpus Room, there's something for everyone.
Address:
23 Jangmun-ro, Yongsan-gu, Seoul
Four Points by Sheraton Seoul ★★★★
Where youth culture and commerce converge, Four Points by Sheraton Seoul, Gangnam offers contemporary hotel comfort in the heart of South Korea's capital city.
Explore vibrant Gangnam and famous local attractions including Apgujeong and Garosugil, the Han River, museums and the Hyundai Department Store. Immerse yourself in unique K-pop culture and K-beauty experiences, great shopping, trendy restaurants and famous lounge bars and clubs.
Address:
203 Dosan-daero, Gangnam-gu, Seoul
A product of 4 leading design firms, the architecturally impressive Lotte Hotel Seoul is the premiere hotel in the Lotte group and a favorite of visitors to Seoul. With the big blue bowing man, it's hard to miss this hotel.
Step outside the hotel and you'll find yourself in Myeongdong, one of Seoul's most popular district for tourists, with royal palaces, famous markets, street food stalls, and a wealth of shopping all a few footsteps away. This hotel is a great base for busy travelers.
Address:
30 Eulji-ro, Jung-gu, Seoul
Budget Hotels In Seoul (under $100)
Seoul has a wealth of budget accommodation options that will help make your money go further. These hotels are all under $100 but offer comfort and convenience. One hotel even has a beautiful rooftop pool. Although these hotels are cheaper, don't lower your expectations. You'll always find great service in Korea. Save on sleeping to spend more on shopping, souvenirs, sights, and all the other fun things there are to do in Seoul.
L7 Hongdae is a delightful cultural station, filled with chic and artistic decorations and colorful rooms that resonate with the stylish inhabitants of the neighborhood. Travelers looking for a relaxing place to stay in a trendy area will love this hotel.
Hongdae is a unique cultural locale in Seoul bustling with cultural events including indie music, busking, and flea markets. It is a place where party and music-loving clubbers, free-spirited artists and hipsters come together.
Address:
141 Yanghwa-ro, Mapo-gu, Seoul
Rosana Boutique Hotel ★★★★
The Rosana Boutique Hotel is a stylish hotel that offers a comfortable night's stay at budget prices. Located under the shadow of the world's 6th tallest building – The Lotte World Tower, this is a great hotel for bargain hunters who want beautiful surroundings without 5 star prices.
Discover the pretty Seokchon Lake right outside the hotel, one of Seoul's prettiest places during cherry blossom season, as well as the Lotte World Theme Park and incredible views from the Lotte World Tower.
Address:
98 Samhaksa-ro, Songpa-gu, Seoul
Mercure Ambassador Hongdae ★★★★
Budget travelers will love not only the bargain hotels available in Hongdae, such as the Mercure Ambassador Seoul Hongdae, but also the youthful, artistic vibe that the neighborhood is famous for.
Well known for urban arts, indie music, clubs, restaurants and various entertainment offerings, Hongdae is where you can experience the beating heart of Seoul's creativity. Watch local students perform at night and try out cutting-edge youth fashion in the boutiques.
Address:
Yanghwa-ro, 144 Mapo-gu, Seoul
Korea is a unique country with a written language that looks nothing like English, interesting Korean Cultural And Etiquette Rules, and an always busy lifestyle. Travelers may be lost trying to do even the simplest things.
This South Korea Travel Guide is here to help you with these essential travel tips for Korea, covering some of the most important parts of your journey.
These travel tips include the best options for staying connected, how to use public transportation easily and cheaply, great discount cards that will save you money as you travel, where to exchange money, and how to learn some basic Korean phrases for when you travel.
These essential Korean travel tips have been crafted by experienced travelers who love to save time and money. Only the best quality services and products are recommended here.
Here are our Korea travel essentials that'll help you get around more easily, save you money, and let you get the most out of your Korea trip. Plan ahead now and you'll have fewer troubles on your travels, giving you more time to enjoy the many wonderful things Korea has to offer.
How To Stay Connected In Korea
If you're traveling to Korea, you're almost certainly going to want to get access to the internet to help you navigate, translate Korean, or even book tickets to attractions. Korea has one of the world's best mobile internet and the prices are very reasonable. 5G mobile internet services are available across the country and Korea was one of the first to get the super-fast service. You won't have problems connecting with a sim card or WiFi router when you travel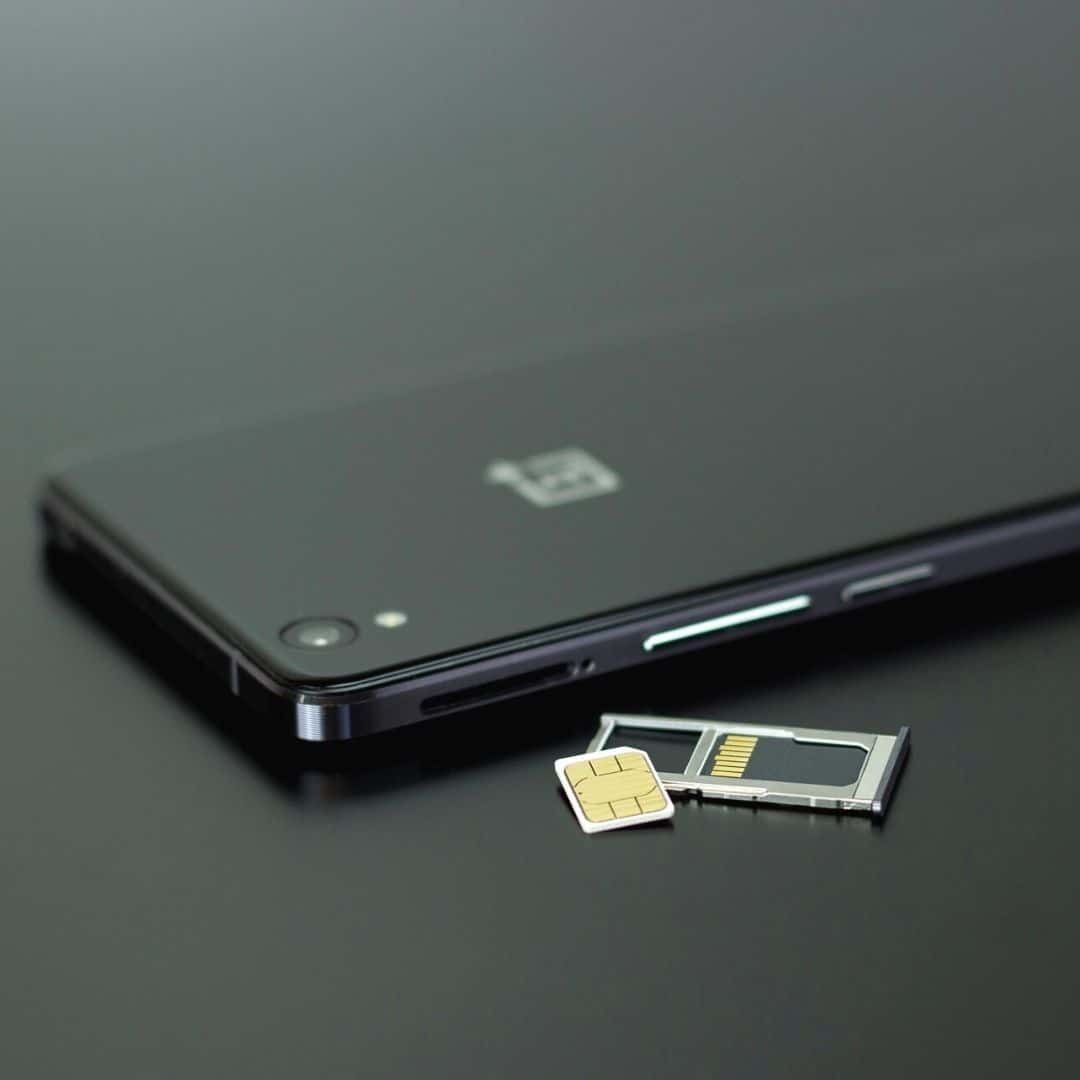 A Korean sim card is a great way to get access to all your usual cellphone services when you travel to Korea. Sim cards come with data only packages, or data and phone services combined. 
Buying a Korean sim card will give you access to a Korean phone number, which is useful when using Korean apps. If you want to order food online in Korea, you need to have a Korean phone number to complete the order.
Prices start at W5,900 ($5) for a 1 day sim. You can also get 10 day sim cards (W34,700/$28) and 30 day sim cards (64,400/$52). These all come with unlimited data, domestic calls, and texts.
You can purchase a Korean Sim Card From Klook and collect it at the airport. This is a very convenient option as you can use it immediately to help navigate and check in back home. 
A Korean portable WiFi router will give you access to mobile internet throughout Korea by connecting to WiFi hotspots run by the major phone companies in Korea and comes with great coverage.
The major benefits of a portable WiFi router include a lower cost than a Korean sim card and also the ability to connect up to 3 devices to 1 router. That means that families and groups will be able to share the service.
Korean Portable WiFi Router Costs
The cost of a Korean portable pocket WiFi router is W3,200 ($2.60) per day. You can rent the WiFi router for as many days as you require and pay in advance and pay any excess days when you return it.
You can also purchase a Korean Portable WiFi Router From Klook and collect it at the airport. You can book online before you travel so that it's guaranteed to be waiting for you.
Should I Get A Sim Card Or WiFi Router In Korea?​
Both a sim card and WiFi router are great options for travelers to Korea and will almost guarantee a great reception for mobile internet. The choice between whether you should get a sim card or WiFi router in Korea really comes down to the costs involved and if you need a Korean phone number. 
WiFi routers are cheaper and allow you to connect 3 devices, so they're perfect for families. However, a sim card gives you a Korean phone number, which means you can call people and also register for Korean apps which require a phone number. 
Click below for the best deals for sim cards and portable WiFi for your trip to Korea.
How To Exchange Money In Korea Without Losing Out
Traveling to any country involves potential scams, bad exchange rates, mistakes, and confusion when it comes to dealing with foreign currency. Fortunately, travelers to Korea have a wide range of options for travel money both before and while they travel. 
Korea is a safe, modern country and one that has pushed hard for the mass adoption of cards. Almost every location that deals with money is required to accept card payments. This is great news for travelers to Korea as you can use a card to pay for meals out, entrance tickets, trains, and lots more. 
Cash is still needed for some things, such as topping up transportation cards like the T-Money Card (more on that soon) and for paying for small things like street food. Please note, as Korea doesn't have a tipping culture, you don't need cash for leaving a tip. In fact, if you try to leave a cash tip, it'll be returned to you in most places.
Read on to find the best tips to avoid getting ripped off when exchanging money and how to pay the lowest fees when you use a card to pay in Korea. Be a smart traveler and save more money for shopping and souvenirs.
Korean Money Exchange Options
Once you arrive in Korea, there are several options for exchanging money. First, you can exchange money at a money changer in tourist areas such as Myeongdong. These money changers used to have the best rates in Seoul.
However, a better option these days is to use the currency exchange machines from WOW Exchange. These machines are located all over Seoul's most popular tourist spots, stations, and hotels. They allow you to exchange foreign cash directly to Korean won, with better rates than at the airport. You can also use these machines to claim a tax refund for your shopping before heading to the airport. Both options require a passport.
Should I Change Money At The Airport?
Exchanging money at the airport is easy and convenient as you can instantly get cash to use for shopping, transportation, and general use. However, the exchange rate at the airport is usually much worse than you'll find in other places in Korea, as mentioned previously. If you need cash as soon as you land, withdraw a small amount ($50) and then exchange the rest in Seoul.
Travel Money Cards For Korea
While cash is useful and familiar when traveling, a much better option is to use a travel money card (also known as a currency card). Travel money cards, such as the Wise Travel Money Card, allow you to pay for travel expenses without the need to carry cash or convert money.
A travel money card offers the convenience of using a credit card without the high fees that a regular bank could charge. The exchange rate is the mid-market rate, meaning it's better than you'll find even at the money exchanges listed before. A travel money card also allows you to withdraw cash from an ATM without a fee (up to a limit), so you can avoid carrying any cash on the flight or using a money exchange.
Can I Use My Bank Card In Korea?
Credit cards are widely accepted in Korea. Visa and Mastercard users shouldn't face a problem, but other companies might not be as widely accepted. Debit cards and cash withdrawals might not work depending on the bank. Your bank may charge a fee when using it overseas, or give a bad exchange rate. Check with your bank before traveling. 
The Best Option For Travel Money In Korea
The best option for travel money in Korea is to have a mixture of cash and cards, with a backup credit card just in case. Taking some USD with you is always a good option as you can find plenty of places to exchange it to Korean won and probably at a better rate than you'll get in the US. If you want to withdraw money in Korea, look for the global ATMs in tourist areas. 
Taking a travel money card will be safer, cheaper, and more convenient than relying on your own bank or credit card, too. These cards offer more competitive rates and they are widely accepted around the world so you can use them to visit other countries, too. If you use a travel money card and it gets lost or stolen, you can freeze the card instantly with the app and not have to worry about losing the balance on the card. 
When you visit Korea, you'll notice that most people pay for goods with a card or payment app, even for small purchases like a bottle of water. Unfortunately, the payment apps that are common in the US, such as Apple Pay or Google Pay, aren't available in Korea. Korean apps, such as Kakao Pay, require a Korean bank account, and therefore aren't an option for travelers. That's why Best of Korea recommends these two travel money cards.
How To Use A T-Money Card For Public Transport In Korea
The T-Money Card is an essential purchase for every traveler to Korea. The T-Money Card is a transportation card that allows you to travel on Korea's buses and subways without having to buy tickets each time. Simply buy a T-Money Card, top-up the card, then use it to travel.
Not only is this transportation card really convenient, it also saves you money. You'll receive a discount on every single bus or subway journey that you make when you pay with the T-Money Card. These discounted fares are available in all cities across Korea, not just Seoul.
This isn't the only use of the T-Money Card. You can also use to buy a coffee from Starbucks, get lunch in McDonald's, shop for Korean cosmetics, and even use public pay phones or to watch a baseball game. It's a very useful card that can be used anywhere you see the T-Money Card.
You can get the T-Money Card in Korea from subway stations and at certain transport centers, including Seoul Station and Incheon Airport. The card costs 2,500 KRW. You can buy the card with a credit card, but to top-up the card, you need to use cash. If you buy a Discover Seoul Pass, this card includes the T-Money functions. 
Save Money With The Discover Seoul Pass
Travelers to Seoul have a lot of options for incredible attractions to enjoy and experience. However, tourists, especially families, can find that the cost of these attractions quickly add up, especially when you are visiting many locations in a short time. A great way to save money when you travel in Seoul is to buy a Discover Seoul Pass – a special card that offers you big savings on some of Seoul's top attractions, as well as other benefits. 
If you plan to visit Seoul's Royal Palaces, N Seoul Tower, Lotte World Adventure Theme Park, the COEX Aquarium, Alive Museum, Seoul Zoo, or other premium attractions, you can gain free entry when you purchase a Discover Seoul Pass. Not only that, you can also get a free river cruise, free hanbok rental, free ride on the Airport Express from Incheon Airport to Seoul, free City Tour Bus Ride, free T-Money Card and lots more. 
The Discover Seoul Pass is valid for 24 | 48 | 72 hours and is valid from the moment you first use it until that many hours later. That means you can activate it at noon one day and keep using it until 11:59am the next day. This is a good trick to maximize usage of the pass as you can enter all-day attractions like Lotte World Adventure on the second day. The T-Money Card and Airport Express tickets don't trigger the activation period. 
More travel tips coming soon.
Things To See & Do In Korea
If you want to build your own itinerary for South Korea, then this section of the South Korea Travel Guide will provide the building blocks you need to craft the perfect trip. 
South Korea is a country packed with famous landmarks and sights, unique culture – modern & historical,  family-fun activities, outdoor adventures, cozy cafe districts, and natural wonders. There's more to do in Korea than you could imagine and it's impossible to explore it all in one trip. Try to plan your itinerary by cities and locations. For example, plan your day in Seoul stay by district (i.e. Hongdae area, Gangnam area). 
Here are some of the best things to see and do in South Korea, broken down into different themes so you can find things that interest you the most. The location of each of these attractions is included, too, so you can create a city by city itinerary, seeing the best South Korea has to offer.
These attractions are available all year round so whenever you go to Korea, you should be able to enjoy them. There are plenty of things to see and do in Korea that only happen during certain seasons. Be sure to check out the Season Guide section in this South Korea Travel Guide for even more ideas, including Korean festivals and seasonal events. 
Any South Korea Travel Guide would be incomplete without these top landmarks and famous areas that you'll want to see in Korea. These unmissable Korean attractions offer some of the best sights in Korea, showing you about Korean history, culture, design, and sense of humor.
Top 10 Landmarks In Korea
Unique Korean Experiences
Why travel to a diverse country such as Korea and not embrace the local culture? Here are 10 of the best unique Korean experiences you can only enjoy fully in Korea. Be brave, try something new and create lasting memories of your Korean adventure.
Top 10 Korean Experiences
Learning about the past is not only an enjoyable experience, it'll also open your eyes to how modern Korean culture has evolved into what it is now. Witness the majesty of grand palaces and the humble Buddhist temples and gain an insight into life in Korea with these fascination historical sights.
Top 10 Historic Sights In Korea
Are you a fan of K-Pop, K-Dramas, K-Movies, or other Korean culture? Then check out these 10 modern K-Culture locations in Korea. Whether you're ARMY or a fan of Korean arthouse cinema, you'll love these cultural sights. K-Drama fans, check out these K-Drama Filming Spots in Seoul.
Top 10 Modern K-Culture Spots
Getting The Most From Your Trip To Korea
As you'll see, there's just so much to see and do in Korea. You could spend a whole week in Seoul and not run out of exciting activities to do and sights to explore. Our advice is to try to avoid planning to do too many things in one day and adding in plenty of free time. 
There'll be many random things that catch your eye, such as a curious side street, or your nose, like the delicious smells from a food stall. Make sure you've got flexibility in your schedule to investigate these surprises and to take a rest if you need to – walking and traveling for days on end can get tiring.
Korea comes alive at night and markets and city streets are often best explored after the sun goes down. Drab concrete buildings come alive with neon signs, lanterns, and electric lights and are quite a sight to be seen. Visit popular tourist attractions such as the royal palaces and hanok villages during the morning as they'll be less crowded. 
If you plan to visit the Secret Garden in Changdeokgung Palace (you really should!), tickets are available on the day and sell out fast. Getting to these places early can guarantee you get tickets, see the sights unobstructed, and have time in the evening to soak up the night life and culture.
Family Fun Korean Attractions
If you're traveling to Korea with your family, you don't need to worry about the kids getting bored. There are plenty of family-fun attractions in Korea to keep them amused and to show them what Korea's really like. Chances are everyone in the family will have a good time here. 
Top 10 Family-Friendly Activities
Korean Museums & Galleries
Culture lovers will find no shortage of places to learn about Korean, Asian, and world history and culture. Korea has a rich history and displays this through a range of museums. Learn about a range of topics, including traditional life, Korean wars, the democracy struggles, and even kimchi.
Top 10 Museums & Galleries
Once a land of teahouses, Korea has now fully embraced coffee culture. Korea's late-night culture makes cafes a great place to gather and chat. The rise of social media has also led to hundreds of insta-worthy cafes with photogenic decor, unusual coffee designs, and delicious desserts. 
Top 10 Cafe Areas In Korea
Korean Markets & Shopping
Many people travel to Korea just to shop, thanks to the low prices, haggling in the markets, and good quality items. From traditional markets to high-end designer goods, there's somewhere to shop for everyone. Be sure to try authentic Korean street foods in the markets, too.
Top 10 Markets & Shopping Areas In Korea
A country that's surrounded by sea on 3 sides and 70% mountainous is sure to have a lot of natural beauty, and Korea certainly does. Besides cherry blossoms, canola flowers, and fall foliage, there are also sculpted gardens, shimmering ponds, riverside parks, and even a volcano to enjoy. 
Top 10 Natural Sights In Korea
How To Create A Travel Itinerary For Korea
When planning a travel itinerary for South Korea, it's best to think about what kind of experience you want when you travel to South Korea and build your itinerary from that. What kind of traveler are you and what do you want to take away from your Korea trip? Are you planning a trip for yourself, for your family, or as a romantic escape?
Do you want to learn about traditional Korean culture and history? Are you visiting for immerse yourself in modern Korean culture and to maybe meet your idols? Are you planning to get out into Korea's mountains to hike and join a Buddhist Temple Stay? Or are you going to eat, drink, shop, and make the most of Korea's discounted goods. Or all of the above?
This section of this South Korea Travel Guide will offer some of the best one-week and two-week itineraries for South Korea. These itineraries are rough guides, created to help you begin planning your trip. Feel free to pick and choose the parts from them that you like to create your own travel itinerary for South Korea. We'll be adding more great itineraries soon, be sure to check back for the latest ideas.
Classic 1 Week Itinerary For Korea: Seoul, Busan, Gyeongju
This is one of the most popular of the 1-week itineraries for South Korea and will take you to the most famous and interesting places that are top of most traveler's South Korea bucket list. Starting in Seoul, Korea's capital, you'll explore the best sights in this city before taking a day trip out to the lovely Gapyeong County to get a breath of fresh Korean countryside air.
From day 4, zip across the whole of Korea on the high speed KTX train and explore Korea's second city, Busan. See coastal temples, fish markets, wide beaches, and more in Busan before taking a day trip to Korea's historic UNESCO World Heritage City, Gyeongju. On the last day it's time to return to Seoul to pack your bags full of the best souvenirs and snacks and say farewell in the highest part of the city.
Day 1: Explore The Streets Of Seoul
Morning: Explore Seoul's historic royal palaces starting with Gyeongbokgung or Changdeokgung Palace in central Seoul. You get free entry if you're wearing a Korean hanbok, so be sure to pick one up from the rental shops outside.
Afternoon: Dressed in your hanbok, enjoy more of traditional Seoul with a walk around the narrow streets of the Bukchon Hanok Village. Visit traditional Korean teahouses, galleries, markets, and more.
Evening: Check out the stalls and shops of artsy Insadong, contemplate at Jeogyesa Temple, and take an evening stroll along the Cheonggyecheon Stream before dining in Myeongdong or the Jonggak Avenue of Youth.
Day 2: Seoul's Traditional Markets & Sights
Morning: Learn about Korea's history at the National Museum or War Memorial in Yeongsan. These fascinating museums have interactive exhibits and feature 1000's of years of Korean history.
Afternoon: Head back to central Seoul and witness the bustling sights and delicious smells of Seoul's traditional Gwangjang and Dongdaemun Markets. Try delectable Korean street foods here.
Evening: Take the Namsam Cable Car to the top of Namsan Mountain and watch the sunset from N Seoul Tower. See some of Seoul's fortress walls before heading back down to go late night shopping at Myeongdong Market.
Day 3: Day Trip To Gapyeong
Morning: Take a day trip from Seoul to explore Gapyeong County. See the wonders of the Garden of Morning Calm and its idyllic nature. This is one of the most beautiful gardens in Korea.
Afternoon: Zip line or sail over to Nami Island for impressive nature, bike rides, leafy walks, and cozy cafes. See popular scenes from K-dramas and even some wild animals, like deer and rabbits.
Evening: Pedal your way along an abandoned railway at the Gangchon Rail Bike Park before heading back to Seoul for fine dining in Gangnam's Apgujeong Rodeo district.
Day 4: See The Best Of Busan
Morning: Grab an early breakfast at Seoul Station and ride the high-speed KTX train directly to Seoul. It takes less than 4 hours and rides past rice fields, mountains, and the Korean countryside.
Afternoon: Head to the Nampo-dong near Busan Station and visit Jagalchi Market for a fresh seafood lunch. Then explore cosy Bosu-dong Book Alley or take a taxi to the Huinnyeoul Culture Village. 
Evening: Take the subway up to Haeundae Beach for Busan's best night-scenes. Grab dinner overlooking the beach, or at one of the market stalls. If you're feeling brave, visit BUSAN X the SKY to see breathtaking views over the coast and city.
Day 5: Cliffside Temples & Colorful Villages
Morning: Ride the bus to Haedong Yonggungsa Temple to see one of Korea's top Buddhist temples. Watch as waves wash against the cliffs below and learn about Korean Buddhism.
Afternoon: Prepare your camera and visit the sprawling Gamcheon Cultural Village for colorful sights. Murals and decorated buildings make this a unique place for pictures.
Evening: Visit nearby Busan Tower for night views of the harbor and city. Grab dinner at Jagalchi Market or Busan's Chinatown then head to Seomyeon, Busan's downtown area, for late night drinks and fun.
Day 6: UNESCO World Heritage City Gyeongju
Morning: Take a day trip to the UNESCO World Heritage City of Gyeongju and roam the Gyeongju Historic Area. See Daereungwon Tomb Complex and Cheomseongdae Observatory.
Afternoon: Head to the Gyeongju Gyochon Traditional Village for a traditional meal and to see the stunning Woljeonggyo Bridge. Gyeongju National Museum is nearby, too.
Evening: See the tranquil night views of Wolji Pond where palace buildings reflect perfectly in still waters. Stop at Hwangnidan-gil area for dinner and drinks before returning to Busan.
Day 7: Final Day Sights & Shopping In Seoul
Morning: Pack your bags and ride the KTX back to Seoul. Head to Hongdae for street food snacks or Michelin-starred delights in famous restaurants.
Afternoon: Explore the artistic shopping streets of Hongdae for last minute souvenirs and gifts for yourself. Take a break in one of the unique animal or artsy cafes.
Evening: Either take a night cruise along the Han River from Yeouido Hangang Park or dine in style at the Lotte World Tower in Jamsil, the world's 6th tallest building. Both offer great night views of Seoul and unforgettable memories to take home.
More travel itineraries coming soon.
The best time to visit South Korea is during the warm spring or fall seasons. The weather is mild and clear, there's a range of festivals and seasonal activities to enjoy, and you can travel Korea comfortably. 
The best months to visit are April, May, September, and October. These months are all during the Korean school semester, so there won't be as many local travelers around during the weekdays. However, expect the weekends to be busy as people leave the cities to travel within Korea.
Large public holidays, including Chuseok (mid-autumn festival) in September / October) and Buddha's Birthday (May), provide travelers the opportunity to experience Korean culture and celebrations. These holidays change each year based on the lunar calendar. 
South Korea is a country that experiences four very distinct seasons, with temperatures ranging from 100 Fahrenheit in the summer to below 0 Fahrenheit in the winter. Each of South Korea's seasons brings opportunities to see unique natural views and to enjoy the different climates in Korea. 
Spring has some of the gentlest weather, with light rain and a quick jump in temperature to the 60s and 70s by late March. Summer begins with the rainy season in late June and becomes extremely humid and hot throughout July and August before cooling again in September. 
Fall has the best weather in Korea, with many warm, sunny days. Cold winter weather appears very quickly in mid-November and the first snow usually appears by late-November. Winter is dry and sunny with the lowest chance of rainfall, but is also very cold. Snow isn't constant, but can fall for several weeks on and off during winter.
Spring In Korea: Cherry Blossoms & Day Trips
When: March to May
Visiting in spring offers the chance to see beautiful cherry blossoms stretch across the country, as well as many other spring flowers that brighten up Korea after a cold winter. Spring starts in late March with the awakening of the cherry blossoms and ends in early June with the start of the rainy season. 
South Korea is a country with a close connection to nature, which can be witnessed in the many spring festivals and celebrations that happen throughout the year. Some of the best spring festivals include the Jinhae Cherry Blossom Festival, Damyang Bamboo Forest Festival, Yeon Deung Hoe Lotus Lantern Festival, Jindo Sea Parting Festival, and Boseong Green Tea Plantation Festival.
Summer In Korea: Beach Trips & Cool Desserts
When: June To August
The weather in summer is perfect for getting outside and relaxing on one of Korea's many beaches. Some of the best activities include spending a weekend camping or glamping by the beach, hiking in shaded valleys in the national parks, and water sports such as surfing, kayaking, and scuba diving.
Unfortunately, the heat may put off some travelers and high humidity making it uncomfortable to move around too much. Fortunately, Korea is a modern country with lots of air-conditioning and ways to deal with the hot weather, including delicious summer dishes. Cool down with a bowl of Korean bingsu (shaved ice dessert) or a cool latte in one of the many cozy Korean cafes in popular beach destinations.
Fall In Korea: Fall Foliage & Cultural Festivals
When: September to November
Travelers to Korea in fall are treated to spectacular fall foliage creeping far and wide. You can see it falling in palace grounds, sprawled on mountains in national parks, and along city streets. The start of the fall foliage season in Korea coincides with the end of the hot and humid summer, with clear skies and cool weather, making it the perfect time to travel in Korea.
Like spring, the fall season in Korea is one of festivals and celebrations. The Chuseok holidays in late September / early October are the biggest public holidays of the year, with cultural events held in popular tourist destinations. There's also a range of cultural festivals, such as the Andong Mask Festival, Baekje Culture Festival, Jinju Namdang Yudeung Lantern Festival, Jeonju Bibimbap Festival, and the Seoul Kimchi Festival.
Winter In Korea: Snowy Sights & Icy Festivals
When: December to February
Winter, like summer, has more extreme weather than spring and fall, with temperatures often in the 20s and 30s and below. This season, however, is also one of the best for travelers who want to see clear, blue skies and experience good weather. Winter is the driest season and it very rarely rains. If you don't mind the cold weather, it's perfect for traveling around South Korea.
One of the biggest draws during winter is the chance to see snowy Korean landscapes, from snow-bedecked royal palaces, to frosty peaks atop Korea's many mountains. Winter sports are popular in Korea, with ski and snowboard resorts aplenty. Winter also offers the chance for family fun with winter attractions including sledding, winter illuminations, and Christmas parades. 
The cost to travel in South Korea largely depends on your personal style of travel. You can travel on a low budget in Korea, for under $50 per day, or you could also travel for 10 times that amount if you wished to. 
Food costs range from a few dollars for a bowl of jajang (black soybean) noodles to hundreds for premium hanwoo (Korean beef) steak. The same applies for accommodation, with budget hostels costing $10 per night and premium 5 stars hotels costing hundreds. 
Most travelers to Korea will already know what they want to prioritise their spending on. Some travel to Korea to eat, others to shop, and many more to experience the unique culture and history that Korea has to offer.
The costs in this section of our South Korea Travel Guide are based on the latest costs in Korea from this year. Examples of different costs have been covered to give you an idea of what to expect when you try to budget.
Please note, these prices are based on traveling in Seoul during non-peak times. Prices may be higher in peak times, which include cherry blossom season (Apr) and fall foliage season (Oct). Popular tourist cities, such as Gyeongju and Jeonju, may also have higher prices on weekends.
How Much Does It Cost To Travel In South Korea?
Travelers may find they want to spend more on hotels and less on eating out, or vice-versa, so don't feel like you have to only follow the costs for one section. This is only a guideline to help you plan based on your own personal preferences.
To make it easier to figure out your expected costs to travel in Korea, this South Korea Travel Guide has broken down the costs into 3 different categories. These categories loosely fit 3 different types of travellers, as described below:
These costs are for people who don't mind splashing out on Michelin-starred restaurants, who want the most comfortable hotel experience, and demand the best when traveling. Speed and comfort beat budget concerns and you're not afraid to splash out.
These costs are for people who want to travel with a bit of luxury, enjoy memorable meals in recommended restaurants, and want to join the best day trips. You don't mind eating out for each meal and jump in a taxi when necessary, but you'll not pay more than necessary.
These costs are for people who want to travel as cheaply as possible and are happy to enjoy street food instead of fine dining. You're here for the experience and want to see as much as you can for as little as possible. You want to save money, but you also want to enjoy the journey.
Luxury Travel Costs For Korea
Accommodation: $200+ per night, per room (double)

Korea has a wide range of luxurious hotel options, including rooms in the Lotte World Tower, historic hanok houses, and glamping for those who want to escape to the countryside.
Food & Drink: $100+ per day, per person
It's easy to spend a lot on food and drink in Korea as there are so many delectable restaurants. Fresh seafood, Korean steak, or the finest foreign foods are all available.
Transportation: $20+ per day, per person
Taxis and transportation are relatively cheap in Korea. A taxi journey across Seoul can cost less than $20 for 30 minutes and even the 1st class options on Korea's high speed trains are under $100 for the longest journey (Seoul to Busan).
Comfort Travel Costs For Korea
Accommodation: $100 ~ $200 per night, per room (double)
You can book 4 star hotels in Seoul for very reasonable prices and enjoy both comfort and lower prices than you'd find at home. Korea has a wide range of comfortable mid-priced hotels.
Food & Drink: $50+ per day, per person
With all-you-can-eat Korean restaurants that serve unlimited Korean BBQ and other dishes for under $20 or $30 per person, it's easy to enjoy the best food Korea has to offer without breaking the bank.
Transportation: up to $15 per day, per person
Use the subway and buses to get around the big cities and trains to travel further around Korea without breaking the bank. You can even splash out on a taxi and pay only a few dollars per person when traveling as a group for a few dollars extra.
Budget Travel Costs For Korea
Accommodation: up to $100 per night, per room (double)
Hostels and guesthouses can be found for under $50 per night and are perfect for somewhere to rest and recharge. If that's all you need, save money here and spend elsewhere.
Food & Drink: $20 – $30 per day, per person
If you budget well and stick to street food, free hotel breakfasts, and convenience store foods, you can eat well and still have enough to splurge on good food for dinner.
Transportation: up to $10 per day, per person

Walking and buses are cheap and convenient ways to travel around Korea's biggest cities. Traveling from city to city is also cheap, with intercity buses costing less than $10 for 1-2 hour journeys.

Further Costs To Travel In South Korea
Besides these every day costs to travel in South Korea, there are other costs that you'll need to cover from time to time. These costs include internet & phone access, day trips, activities, souvenirs, travel insurance, and flights. These costs will be broken down into low and high end costs that you can expect to pay in Korea.
Why Travel To South Korea?
In recent years, travelers from around the world have been increasingly drawn to South Korea. The country is a must-see destination in Asia, with more than 17 million travellers in 2019. After reading this South Korea Travel Guide, you'll understand what draws so many people to the Land of The Morning Calm, as Korea is also known.
There are myriad reasons why people visit Korea. Many come to experience life in a unique country, packed with historical and cultural sights that you won't find elsewhere in the world. In an afternoon you can walk through a royal palace dressed in hanbok (traditional Korean clothes), sip green tea in a hanok (traditional Korean house), and pass Buddhist monks walking peacefully through an ancient temple. 
Modern South Korean culture is conquering the world, with chart topping acts that include BTS and Black Pink, Oscar winning movies like Parasite, and phenomenally successful TV shows like Squid Game. This brings in legions of fans flocking to shooting locations and film sets to relive their favorite K-Culture moments. Some lucky travelers even get to catch sight of their favorite K-Stars walking around Gangnam, a hotspot for Korea's most famous citizens.
Not only is Korea a beautiful country, it's a country that will make you beautiful, with some of the world's best fashion and beauty shops. Korea is famous for its K-Beauty products and is a beauty and fashion shoppers paradise. From the street fashions of Hongdae, to the luxurious fashion malls of Gangnam, and the wall-to-wall malls with discount clothes in Dongdaemun, you're guaranteed to find something you can't resist at a great price. If you prefer a cultural shopping experience, there are traditional markets all over Korea, where you can experience street food, buy novel gifts, and see how locals live and socialize. 
There's so much more to South Korea than what you'll find in the cities, however. South Korea, a country that's 70% mountainous with coasts on three sides, offers so much to nature and adventure lovers. Hiking, South Korean's national pastime, is a popular way to see more of the Korean countryside, looking down over rice fields, forested valleys, and pockets of urbanisation. Skydiving, parasailing, scuba diving, water sports, cycling, rock climbing, white water rafting, and lots more are on offer and very reasonably priced. South Korea is a great place to enjoy the great outdoors.
The real jewel in South Korea's natural crown, however, has to be Jeju Island – one of the New 7 Wonders of the Natural World. Explore lava caves, hike to the peak of the central dormant volcano (Hallasan Mountain), trek around the rugged coast, relax on a sandy beach in a modern cafe, and even try your hand at horse riding.
Whatever your reason to travel to South Korea, you're sure to find more and more reasons to return again and again. Let this South Korea Travel Guide whet your appetite for your first trip, inspire you to plan a follow up trip, and guide you to the best things to see and do in South Korea.
South Korea Travel Guide FAQs
Not sure about the South Korea travel restrictions and want to know more about visas, vaccinations, and what the rules are? This next section covers some of the most frequently asked questions about traveling to Korea now. If you have more questions that aren't covered below, feel free to write to us on the Best of Korea Facebook page.
Do I need a visa to travel to South Korea?
US citizens and tourists from 111 other countries, including Canada and Mexico, don't need a visa to travel to South Korea. The US government and South Korea have a visa-free travel arrangement and tourists can stay for up to 90 days. 
What happens when I arrive in South Korea?
When you arrive in South Korea, you will be given a set of guidelines about how to take the PCR test. You should take a PCR test within the first 3 days. You can take the PCR test at Incheon Airport when you arrive, or at a medical centre on thin Seoul. You don't need to quarantine while waiting for test results.
What happens if I get a positive PCR result?
If you test positive for COVID-19 while in Korea, you will need to quarantine for 7 days at government facilities. Travelers who break the quarantine rules are subject to deportation or fines.
Can I travel if I'm unvaccinated?
Yes, you can still travel to South Korea if you're unvaccinated. South Korea no longer restricts travel based on vaccination status (as of June 8th, 2022).
However, if a traveler (vaccinated or unvaccinated) tests positive for COVID-19 in Korea, they will have to self-quarantine until negative.
More Information Coming Soon!