---
What is Kpop?
It is hard to define "Kpop" as a single genre of music because it is influenced by many different styles and genres of music, including experimental, rock, jazz, gospel, hip-hop, R&B, reggae, electronic dance, and even folk, country, and classical music.  It is referred to globally as Kpop because it was generated out of South Korea, but keep in mind that many Kpop artists hail from countries outside of South Korea and are performed in languages other than Korean.  In fact, in Korea "Kpop" is referred to as "idol music" and the word "Kpop" is rarely used. 
---
Why do you need to know about Kpop?
It is undeniable that the appeal of Kpop has spread far beyond Korea and across the world over the last decade. Although Kpop has been around since 1992, Kpop is becoming more mainstream every day in the U.S. and is played everywhere.  
---
How Did Kpop Become a Worldwide Phenomenon? 
Kpop started In 1992 when a South Korean band called "Seo Taji and Boys" performed a song called "I Know" on live television.
A new trend in the music industry was introduced, with a mix of Korean lyrics, European pop, and hip-hop, and rap. "I Know" took over previous records and rose at the top of the charts in Korea.   Since that time, the appeal of Kpop has grown worldwide with talented groups such as Girls Generation, BIGBANG, and SHINee.   
But it was in 2012 with PSY's release of "Gangnam Style" that Kpop seized the attention of the world.  For five years, Gangnam Style held the top spot on YouTube, the first video ever to exceed a billion views. 
Soon after, BTS (Bangtan Boys), one of Korea's most popular boy bands hit the Kpop scene.  BTS's single 'Boy With Luv' released in April 2019 became the most-viewed music video in the first 24 hours of release.  Just days later, Blackpink, a Korean girl group, had done the same with their single, 'Kill This Love'.  Kpop was officially a worldwide phenomenon and was here to stay. More recently, fans of Kpop have used the power in their vast numbers to make a political impact in the U.S., leading many to take note of the rise of Kpop political activism.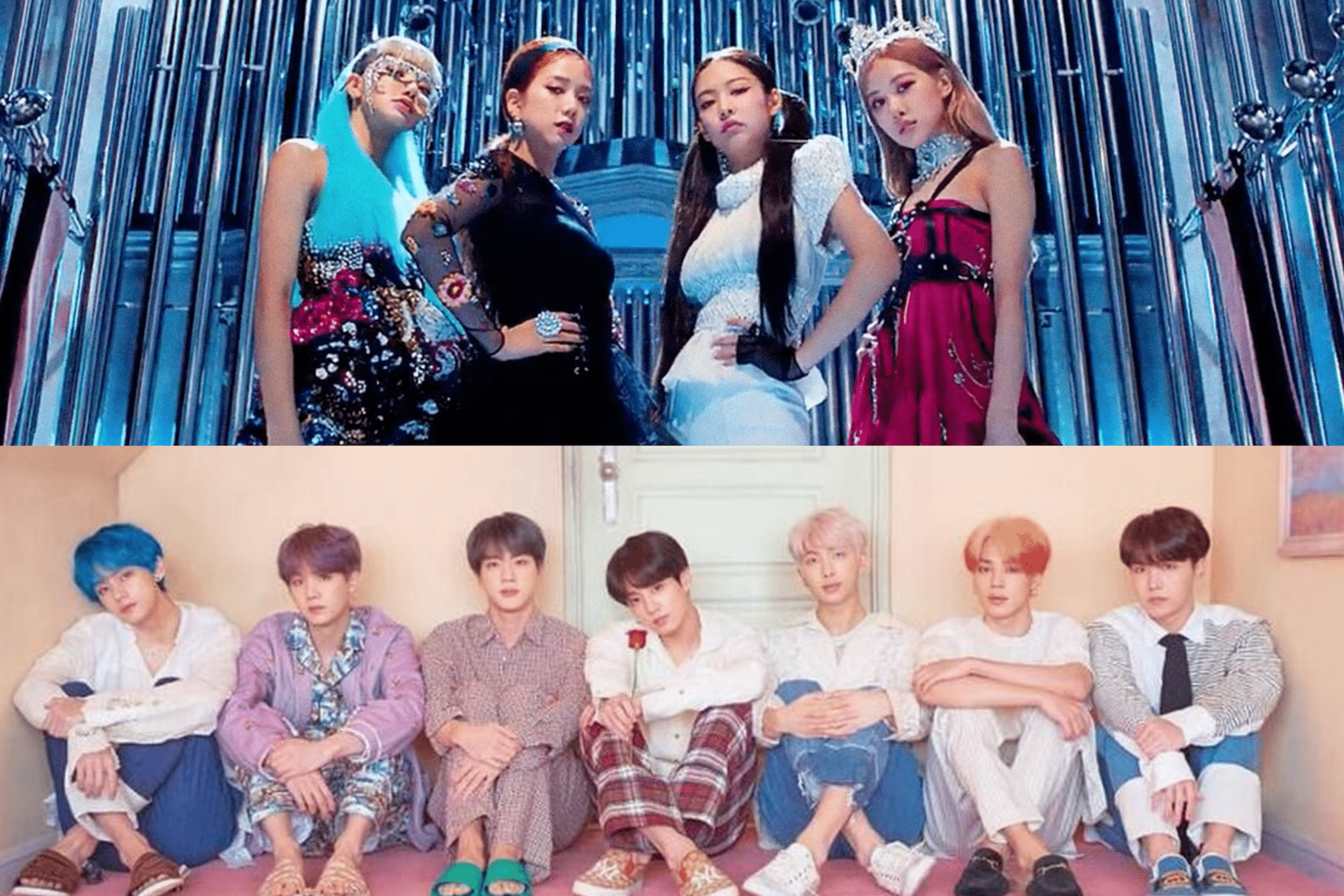 ---
Why is Kpop so good?
There is a reason why Kpop or idol music stands out and has taken over the world.  Put simply, the music is just so good, as is the dancing, the singing, and the overall performances.   This does not happen overnight or with one talented individual.
In addition to the blood, sweat, and tears of the performers themselves, Kpop reflects the combined collaborative efforts of some of the most talented artists, whether for choreography, songwriting, music composition.  This enormous concerted effort is what creates the appealing sounds and visuals of Kpop.   The performers are critical, but just one part of the Kpop mix. 
Aspiring idols audition at a young age for entertainment companies in hopes of becoming a "trainee".  Those with appealing visuals and raw vocal and dancing ability are selected as "trainees" and the company trains them, often over several years.  The trainees are provided with intense training on vocals, dancing, and performing, with the goal of debuting the most successful ones as idols, either as a solo artist or as part of a music group.  
---
Entertainment Companies Behind the Kpop Sensations
There are many entertainment companies, but some of the more well-known ones with the most successful groups include "Big 3", YG, JYP, and SM.  More recently, BigHit Entertainment has risen to this level with groups such as BTS, TXT, and more recently Enhyphen.  
Aspiring idols know that being selected as a trainee by one of these companies is extremely hard, and debuting as an idol is even harder.  However, if selected, the trainee has a high likelihood of achieving fame and success, based on the track record of these entertainment companies. 
SM Entertainment
SM Entertainment has been producing successful artists for years. Its early international success started with artists such as H.O.T. and BoA, known as the "Queen of Kpop"  SM represents popular groups such as Super Junior, SHINee, Girls Generation, EXO, Red Velvet, NCT, and SuperM.  Recently, SM debuted a new girl group, Aespa.  SM takes vocal ability very seriously and its artists have near-perfect visuals. SM's music is sometimes experimental, but mostly consists of pop and R&B, and more recently, hip-hop.
YG Entertainment
YG was founded by Yang Hyun-suk, a former member of the K-pop group Seo Taji and Boys (one of the earliest K-pop groups) along with his younger brother. YG is behind groups such as Blackpink, BIGBANG, 2NE1, iKon, WINNER, and Treasure. 
YG artists tend to have a more "edgy" concept.  YG first gained success with BIGBANG, in 2001 and 2NE1 in 2009. 2012 brought YG international recognition when PSY's "Gangnam Style" gained massive worldwide popularity. In 2016 YG debuted the four-member girl group "Blackpink." In just four years Blackpink has become the biggest girl group in the world. In 2019 YG formed the boy group "Treasure" through a reality-survival show. They officially debuted in August 7, 2020.
JYP Entertainment
JYP was founded by J.Y. Park (Park Jin-young) in 1997, who is also an entertainer in the industry. JYP has debuted many successful artists and JYP first gained success with artists such as RAIN, Wonder Girls, and Miss A.  Current notable artists under JYP include TWICE, GOT7, Day6, ITZY, and Stray Kids. 
JYP is probably the most reputable and positively viewed entertainment company in the industry, given its focus on its family-friendly image.  JYP tends to focus on artists with charisma, likability, and highly skilled dancing ability. 
BigHit Entertainment
In 2005, Bang si-hyuk founded BigHit Entertainment. Unlike the other three, BigHit was not a highly recognized company until BTS started gaining international popularity five years ago.  BigtHit artists prior to BTS never received much recognition or success. However, in the wake of the success of BTS, which has far outsold the industry and propelled Bighit into the same league as other more established entertainment companies. 
BigHit is now one of the most sought after companies by aspiring idols.  In 2019, (6 years after debuting BTS) BigHit debuted the 5 member boy group "TXT." TXT has gained national and international recognition. In 2020 BigHit and CJ E&M organized a survival reality show called "I-land" and on September 18 the show announced the 7 members who would debut as "Enhypen". Enhypen already has a global fandom and has also released an album.
---
MUST-LISTEN-TO Kpop Songs Right Now! 
You have heard BTS's "Dynamite" and "Icecream" playing everywhere you go, but here are some other must-listen-to K-pop songs from 2020!
Dreamcatcher- "Scream"
WayV (NCT's China-based Sub-unit) – "Love Talk"
Stray Kids- "Back Door"
NCT U- "Make a Wish"
IU ft. SUGA (BTS)- "Eight"
(G)I-DLE- "Oh my god"
Spotify recently ranked the top 10 most streamed K-pop artists globally in 2020
BTS
EXO
Red Velvet
(G)I-DLE
---
Essential Kpop Terminology:
Leader- The leader's role is to motivate and take care of the other members, and to represent them in various ways – like talking on the stage/ awards festivities, etc. 
Main Vocal- The member (or members) with the best singing technique. They get the most difficult singing parts. The main vocalist gets lots of singing lines and usually sings the chorus. (ex. BTS's Jungkook, Blakpink's Rosé, Red Velvet's Wendy)
Lead Vocal- the second-best vocalist in the group. He/she usually sings before the main vocalist. Sometimes the Lead Vocalist sings the chorus, while the Main Vocalist does the ad-libs.
Sub Vocalist- They support the main and lead vocalist and can get fewer singing lines
Main Dancer- The member with the best dancing skills. Usually gets the solo dancing parts. 
Lead Dancer- The next best dancer who can support the main dancer. He/She will often dance in front. 
Main Rapper- The member with the best rapping skills and most rapping parts. Many times, the main rapper writes their own lyrics
Lead Rapper- The second best rapper. He/she usually begins the rapping parts
Sub Rapper- Member (or members) who raps, but not as skilled as the lead or main rappers. 
Visual – the member (or members) who is considered the best looking under Korean beauty standards. (Ex. BTS's V and Jin, Red Velvet's Irene, Twice's Tzuyu) 
Center- The member that is placed in the middle of the group during promotions, photoshoots, videos, etc. The Center can change from a promotion to another.
Face of the group- The most recognizable member to the public. The first member that comes to mind when bringing a group up. Usually the most popular member
Maknae – The youngest member of the group