For most of my life, I had short skimpy Asian lashes that weren't long enough to even bother with an eyelash curler or mascara. I say most of my life due to a brief, and unhappy, stint with lash extensions; but more on that later.
After trying an exhausting number of lash products and services, all of which had more cons than pros, I pretty much resigned myself to ignoring this part of my makeup routine. But after fortuitously stumbling across an amazingly effective lash serum, I am back in the game and here to say there's hope for even the skimpiest of lashes.
---
Mascara on short Asian lashes: Not worth the effort
Long yet natural-looking lashes are an important aspect of K-Beauty and mascara is the easiest entry into lash enhancement.
Over the years I've tried dozens of highly reviewed products that promised to lengthen and volumize, but mascara only accentuated the sad state of my lashes and any slight improvements from mascara were just not worth the effort of applying and removing it.
---
Latisse on Asian lashes: Too expensive and too much hassle
A multitude of alternate lash enhancing options have become available in the past decade which claim to be effective on short Asian lashes; and after giving up on mascara, I tried Latisse. This prescription lash serum was originally a glaucoma treatment and supposedly had patients snipping their lashes after they grew obnoxiously long. I used Latisse for about a year and was very impressed with the effectiveness. My lashes were noticeably longer and fuller, and people commented on them regularly.
I experienced some slightly annoying side effects like mild irritation and a slight darkening of my eyelids but nothing major. The deal breakers for me were the hassle of getting prescriptions and the high cost of the tiny vials of serum, (over $200 at CVS for a 3 month supply). And don't get me started on the dozens of applicators that come inside each box. The directions say to use a new applicator every time you apply the serum which seemed like a ridiculous waste.
Nevertheless, Latisse turned out to be a fun but short-lived introduction to the world of normal-length lashes.
---
Lash Extensions on Asian lashes: Too time consuming and expensive
Then lash extensions came along. Extensions promised semi-permanent, mascara-free long lashes which sounded too good to be true. Watching my friends one by one take the leap and show up to lunch with incredibly long and beautiful lashes, I finally bit the bullet and tried getting extensions last year. Three uncomfortable hours at the salon and three hundred dollars poorer, I looked in the mirror and wondered if the artificial looking fringes attached to my eyes were in any way worth the discomfort and expense.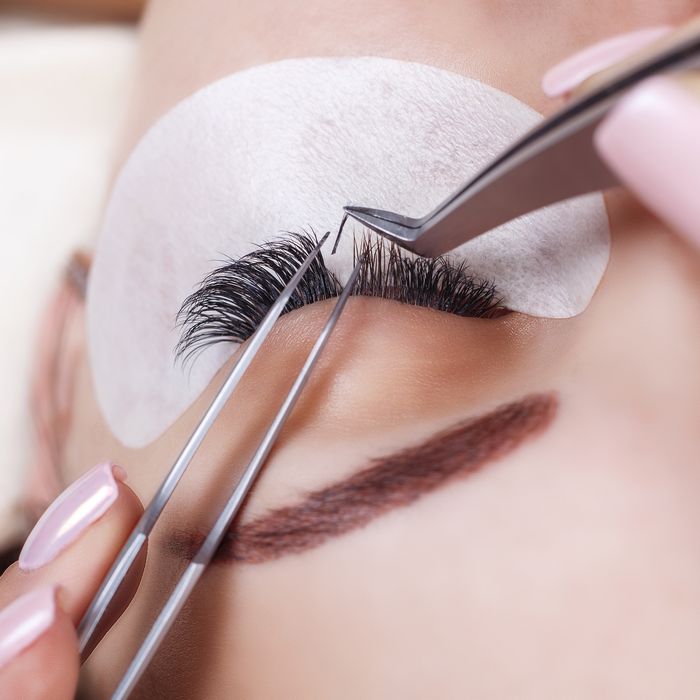 After a week of bending backward in the shower to wash my hair without ruining my fancy new lashes, I knew this was not sustainable. A few weeks later I went in for the pre-scheduled follow up visit and five minutes into the two hour session, I decided there were about a thousand other things I'd rather spend my time and money on.
---
GrandeLash: Overall winner for effectiveness, ease of use, and cost
When I first got the lash extensions, I was instructed by my technician to use a lash serum so that I would have more natural lashes to which she could attach the extensions. That's when I started using GrandeLash MD. And as my extensions started falling out, eventually leaving me with one long perfectly curled lash on each eye, I noticed something strange. My natural lashes didn't look so bad!
Three months after starting the serum, I have zero extensions left and I'm happy as a long lashed clam.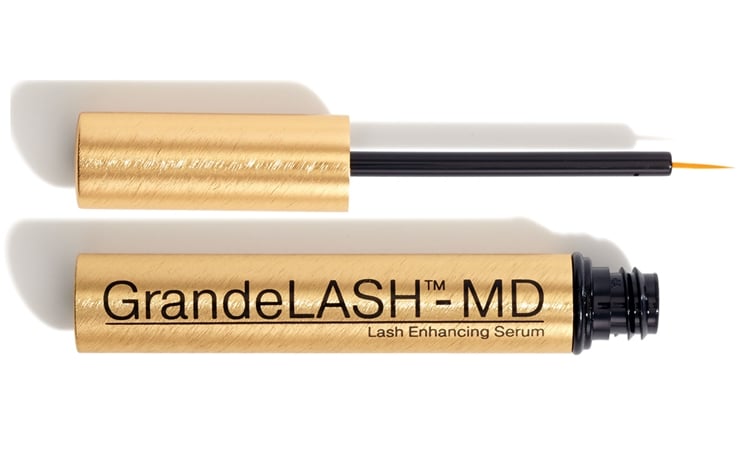 A friend had recommended GrandeLash years ago, but I put it off thinking it couldn't be as good as Latisse. Now having tried both, my conclusion is that GrandeLash is actually better. I saw more volume and length on my Asian lashes with GrandeLash, plus it costs about three times less than Latisse and doesn't require a prescription.
Amazon is the fastest way to get your hands on this serum, sometimes offering next day delivery, but be careful to purchase from the brand, not a third party seller where you could get duped into buying either a fake or an expired serum that won't work very well. This link will take you to the right one. You can also purchase from Sephora or other trusted retailer.
It took about 6 weeks to start seeing a difference, and now 12 weeks in, I'm a true believer. One swipe of serum on each eyelid before going to bed is all you need and one tube will last 3 months. After achieving the results you want, you can reduce application to every other day to maintain the growth.
I haven't noticed any side effects at all and thoroughly recommend this serum. If you decide to try this or another serum, don't forget to take a 'before' pic so you can track the growth! Enjoy!
---
We hope you like our product recommendations! All products featured on Best of Korea are independently selected by our writers. If you would like to purchase a product, please use our links and we may receive an affiliate commission for your purchase.
---
Check out next: Semi Permanent Makeup to Simplify Your Life.