Surviving a pandemic means a lot of home cooked meals. Four months into lockdown and with restaurants starting to open up, I realized that cooking three meals a day, every day actually hasn't been much of a burden at all.
When I thought about why this might be, it came down to a handful of key shortcuts that made preparing meals from my Korean pantry so much easier.
For an amateur foodie like me, there are definitely some shortcuts that cross the line when it comes to sacrificing taste for a bit of ease. But these ten great shortcuts all pass the foodie test and have helped me enjoy cooking during what could have been a truly horrible time of kitchen drudgery.
---
1. Pre-washed spinach in a bag
A bit more expensive than loose spinach but if you eat a ton of it like we do, giant bags of ready to go spinach are a lifesaver for making banchan, bibimbap, and so much more.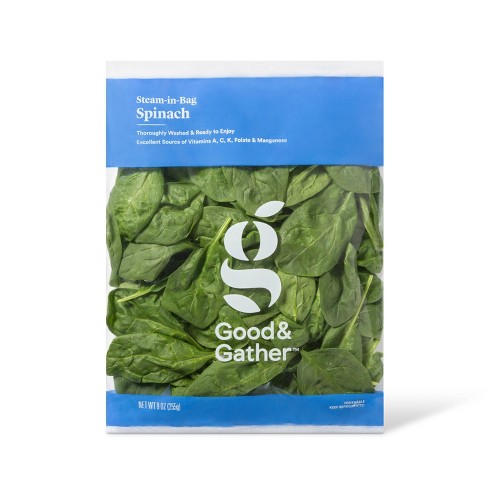 We use it in:
Smoothies
Soups
Kimbap
Bibimbap
Pasta
So much more
---
2. Peeled garlic – an absolute must in every Korean pantry
No not minced garlic in a jar. I'm talking about pre-peeled whole garlic cloves that taste just as good as unpeeled, making it a hands down winner for stress free home cooking.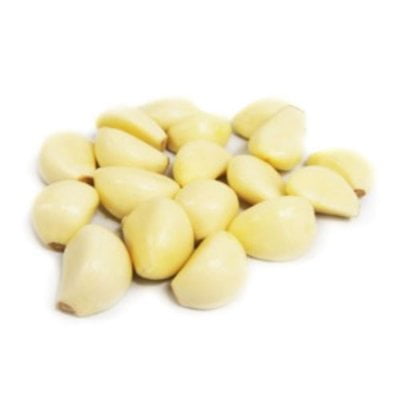 ---
3. Julienned carrots in a bag
Julienning carrots might be the task I hate most in the kitchen so when I spotted a bag of pre-cut 'matchstick' carrots at Target, I gleefully grabbed a couple bags to use in our daily salads as well as to quickly stir fry for bibimbap and kimbap. This shortcut might be my favorite.
---
4. Bulgogi takeout
There's nothing like home made bulgogi but it's time consuming to get the right cut of beef and make the marinade from scratch. Getting an order of takeout instead and always having a batch of bulgogi in the fridge has been a game changer.
Dishes like bibimbap and kimbap are usually super time consuming to prep but are so easy when the bulgogi is ready to go. Every week we pick up an order of bulgogi from our favorite Korean restaurant and use it judiciously in many of our home cooked meals.
---
This anchovy soup stock teabag concoction is ingenious. No more beheading and disemboweling frozen anchovies before boiling and scooping out of broth. These teabags include prepared anchovies, dashima seaweed, and other goodies that make a wonderful broth for jjigae. A top pick Korean pantry pick.
---
If you enjoy asking your butcher for ox femur bones and look forward to boiling them on your stove for two days, you can skip this one. But if you're ready to try an easier version of hearty Korean bone broth, try this instant soup that can be eaten alone or used as a base for lots of other soups and stews. Add a bit of fresh garlic and scallions and you're immediately back in K Town. I have this one on subscription to arrive at my door every other month.
---
7. Boiling a week's worth of eggs
I used to boil eggs fresh each morning so we could have warm hard boiled for breakfast. But since I started batch boiling at the start of each week, I know I'll never go back. Peel, cut in half, and drop in your naengmyun or curry rice.
---
When eating in all the time, it's great to be able to cut up some vegetables and serve it with a spoonful of ssamjang for an easy and festive crudite. Simple, healthy, and delicious.
---
9. Always having tofu on hand
Tofu goes well with just about everything and makes the saddest Korean pantry meal feel a bit healthier.
Firm, medium, soft, or silken, they all have their uses and tofu keeps quite well in the fridge. We always had at least three packages on hand ready to be thrown in with a stir fry, soup, or simply boiled and served as a side dish with some soy sauce.
---
10. Frozen berries
Koreans love berries and these wonderful bags of frozen goodness were responsible for making sure we started off each day with a nutritious and delicious smoothie. The pre-washed organic frozen fruit meant we didn't need any ice and we added some greek yogurt, fresh bananas, spinach, and flax seed, for even more of a healthy boost. So good and good for you too.
---
We hope you like our reviews and recommendations! All products featured on Best of Korea are independently selected by our writers and editors. If you would like to purchase a product, please use our links and we may receive an affiliate commission for your purchase. Best of Korea LLC, is a participant in the Amazon Services LLC Associates Program.