Nelson Chai, Chief Financial Officer of Uber, shares "lessons learned" from more than a decade of experience in senior positions at some of the world's leading publicly traded companies, including Uber, CIT Group, Merrill Lynch, and NYSE Euronext, among others.
Members and friends of The Korea Society and Korea Finance Society were invited to this virtual discussion on March 4, 2021, moderated by Korea Finance Society Co-Chairmen Mike Joo and Sandor Hau. During the hour long intimate chat, Nelson Chai talks about everything from his high school days as a football player to his views on the things he had to give up in order to focus on his career.
Enjoy this insightful talk with one of the most successful Korean American business leaders and discover how his career path can be summed up with a motto that he learned from his father and that he still lives by to this day.
---
Lessons Learned with Nelson Chai
---
The Korea Society in partnership with the Korea Finance Society (KFS) is presenting this Young Professionals' Night webcast. KFS seeks to build a community to promote the advancement of Korean and Korean-American financial professionals in the United States through networking, education, and mentorship. KFS is dedicated to providing a platform for sharing expertise among Korean financial professionals, as well as educational and career programs for young Korean financial professionals and college students to maximize their opportunities for career success.
---
About Nelson Chai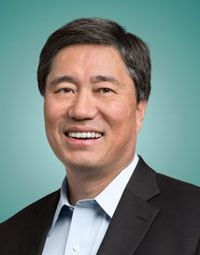 Nelson Chai
Chief Financial Officer, Uber
Nelson brings more than a decade of experience in senior positions at some of the world's leading publicly traded financial services and insurance companies. He joined Uber from the Chicago-based Warranty Group, an insurance and warranty provider, where he was CEO.

Previously, he spent more than 5 years at CIT Group, where he most recently served as President. Before that, he was Chief Financial Officer of Merrill Lynch & Co.; NYSE Euronext, the parent company of the New York Stock Exchange; and Archipelago Holdings, the first fully electronic stock exchange in the United States.

Nelson serves on the boards of Thermo Fisher Scientific, the University of Pennsylvania School of Arts and Sciences, and the US Fund for UNICEF. He earned a Bachelor of Arts in economics from the University of Pennsylvania and a Master of Business Administration from the Harvard Business School.
---
About the Moderators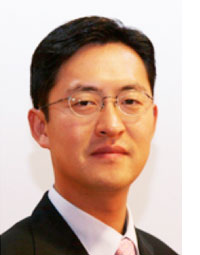 Mike Joo
Managing Director & COO, Global Corporate & Investment Banking at Bank of America
Co-Chairman, Korea Finance Society

Mike is responsible for driving strategy and key business initiatives across corporate and investment banking globally. Mike began his career at Goldman Sachs in New York and then moved to Hong Kong where he was co-head of Asia Debt Capital Markets at Credit Suisse.

After joining Bank of America Merrill Lynch, he relocated back to NY as COO, Global Markets and served as head of Global Rates & Currencies Origination. In Asia, Mike was involved in various advisory and financing projects for the Korean government and received a distinction from the Korean government for his contributions during the Asian financial crisis. Mike is currently a board member of Korea Finance Society and received his Bachelor of Science in Biology from MIT.
---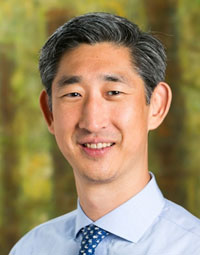 Sandor Hau
Managing Director, Charlesbank Capital Partners
Co-Chairman, Korea Finance Society

Sandor Hau is a Managing Director with Charlesbank Capital Partners and oversees the firm's opportunistic credit investing. He joined the firm from Nomura Securities, where he was a managing director and head of corporate credit and special situations. Previously, he was a managing director at Goldman Sachs and head of credit investing and private equity within the principal strategies group. He holds an MBA from Harvard Business School and a BS in Economics from the Wharton School at the University of Pennsylvania. He was also a Rotary Scholar at Yonsei University in South Korea. Sandor lives in Rye, New York with his wife and four children. He serves as co-chairman of the Korea Finance Society and is a member of the Council on Foreign Relations.