Your mom could use some extra TLC to arrive at her door during these unprecedented times. Here are some surefire gifts that will make her smile and pat herself on the back for raising such a great kid.
---
Hot tea all day is just what the Korean mom ordered. Make sure she gets her favorite temperature every time with this elegant fast heating model with multiple temperatures presets. Perfect for pour-over coffee as well.
---
Whenever mom misses going to the Korean spa and relaxing in the jjimjil bang, this therapeutic mat brings soothing therapy to her living room.
Natural Jade and Tourmaline
Experience temporary relief from aches and pains in as little as 30 mins
Far infrared rays are intended to provide temporary relief of minor muscle and joint pain
Hot stone therapy temporarily increases local blood circulation
Negative Ions are beneficial for improving lung function for more efficient breathing
---
In addition to protecting her privacy in this era of anti-Asian violence, a face shield with UV protection can shield her entire face from the harmful effects of the sun. Read all about the benefits of the UV Face Shield here.
---
It is no accident that Korean moms have great skin. They love great skincare products and if she doesn't already use Sulwhasoo, she is in for a huge treat. Loaded with Korean ginseng and other wonderful herbs, this skincare line is best in class with a bit of everything to make her skin look and feel better than ever.
---
Daeng Gi Meo Ri brand has a cult following who swear by the immediate and long-term results they see in their hair after using their products. Check out our full review and get an extra one for yourself.
Infused with naturally derived pure and raw ingredients including ginseng
No artificial color and cares scalp
Promotes Hair Growth
Nourishment to dry hair
Made in South Korea
---
Cheong Kwan Jang is the most renowned Korean red ginseng manufacturer globally and has been producing the best red ginseng products since 1899. Korean Red Ginseng Extract is their #1 red ginseng product and the perfect gift to Korean moms. This extract may give your mom an energy boost daily, a mental alertness and a better immune system during this pandemic.
---
This hand massager will relieve your mom's hand and wrist pain with 6 levels of massage, intensity combine compression, and heat takes some time to achieve the temperature of 107°F. This is also a cordless so you can take it to anywhere as well!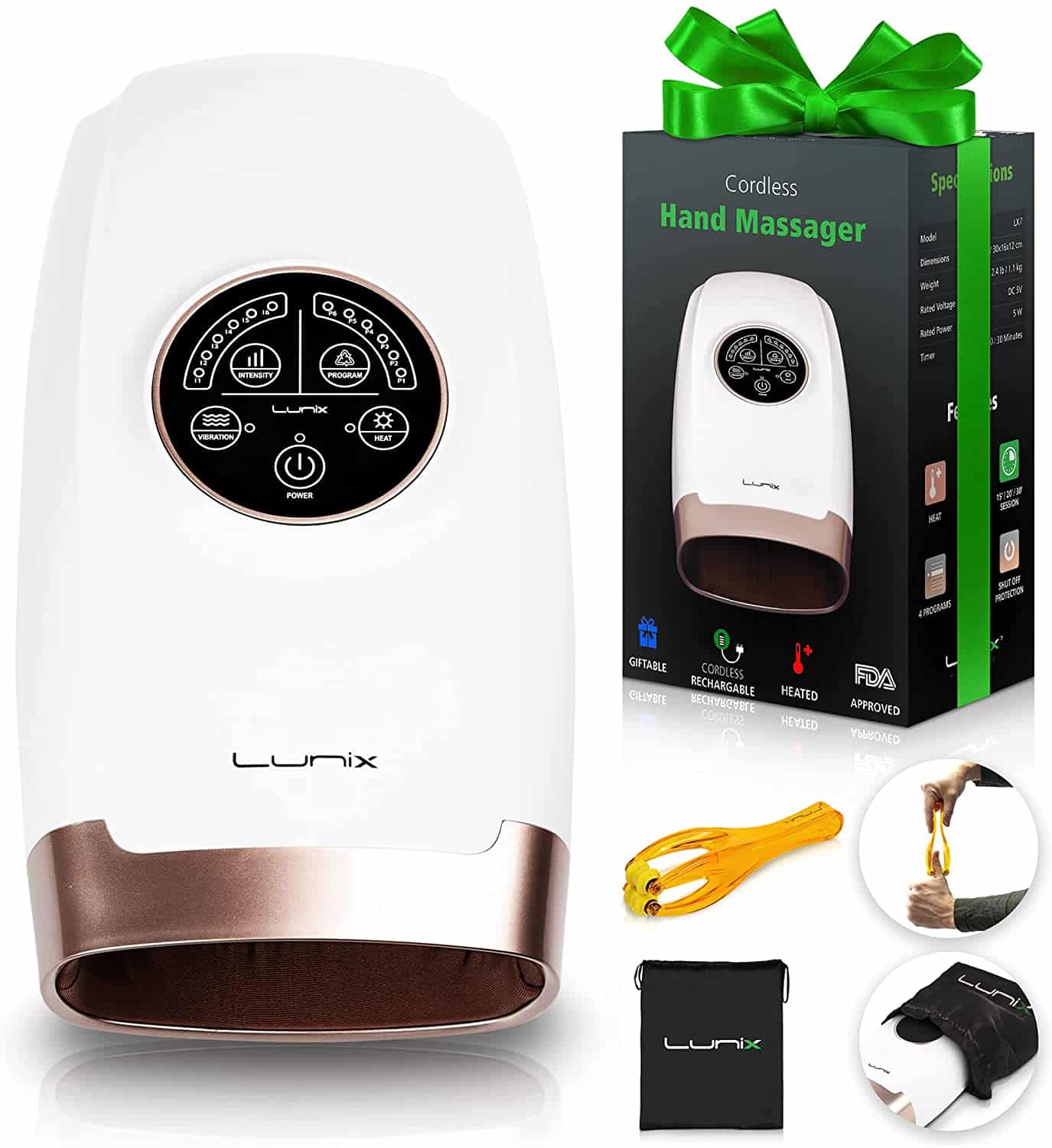 ---
She'll love this mini charcoal grill! Easy to manage and clean up, this is the perfect outdoor grill for galbi or bulgogi.
---
18 Gourmet Fruit and Nuts handpicked at their prime and dried to perfection. The deluxe gift contains Kiwi Slices, Dried Strawberries, Dried Pears, Dried Cranberries, Premium Medjool Dates, Papaya, Pineapple, California Peaches, Turkish Apricots, Apple Rings, Plums, Nectarines, Gold raisins, Dried Prunes, Toffee Peanuts, Dry Roasted salted Almonds, Dry Roasted salted Pistachios, Deluxe Mix Nuts.
---
Face time is more important than ever and their phone is too darn small. Also they can carry their favorite K Dramas from room to room. Priceless!
---
A pack of collagen rich sheet masks so she'll emerge from the lockdown with baby soft skin.
---
Give her a much needed virtual leg and foot massage every evening with this wonderful tool.
---
Have you heard of all the benefits of a weighted blanket? Your mom certainly has and she could use a cute one like this right about now. ♨️
---
Dark chocolate is a rich source of antioxidants and minerals. There's even evidence that suggests that dark chocolate improves brain function so if she's got a sweet tooth, give her a treat that also has great health benefits.
---
Growing her own herbs will cheer her up and save a trip to the grocery store.
---
This exquisite mother of pearl organizer tray is an excellent piece of art gracefully decorated using an ancient Korean artistic technique to add an exclusive royal touch which will be a great tray for your mom's jewelry or makeup .
---
We hope you like our reviews and recommendations! All products featured on Best of Korea are independently selected by our writers and editors. If you would like to purchase a product, please use our links and we may receive an affiliate commission for your purchase. Best of Korea LLC is a participant in the Amazon Services LLC Associates Program.