35 Awesome Gifts for Korean Moms, According to Korean Moms
The holidays present a special time to let the moms in our lives feel appreciated and loved. Here are some suggestions for gifts they never knew they needed; or perhaps goodies that have been secretly on their wishlists even as they insist that they don't want a single thing;)
From lovely mother-of-pearl novelties to skincare splurges to wonderous massagers, our Korean mom staffers have compiled a list of the gifts that they'd love to receive and/or are planning to give to their own moms this year. Here is your cheat sheet for some unique and useful gift recommendations that are sure to delight all the moms in your life.
---
You know one of the best gifts is the massage machine! With this Multi-Use Foot Calf Massager Machine (feet, calves, and arms) with the adjustable support bar, your mom can use this shiatsu massager machine to relieve discomfort on her feet, ankles, calves, legs, and arms.
---
After a long day, nothing quite hits the spot more than a foot and leg massage! Uniquely engineered wraps inside these massage boots simulate the kneading and stroking of tissues, helping to relieve muscle fatigue/pain and improve circulation.
3 MODES & 3 MASSAGE INTENSITIES FOR PREFERENCE
ADJUSTABLE WRAPS & EASY TO USE – Velcro design, easy to change the size and intensity + handheld controller to easily control the unit
---
This hand massager will relieve your mom's hand and wrist pain with 6 levels of massage, intensity combined compression, and heat takes some time to achieve the temperature of 107°F. This is also cordless so you can take it anywhere!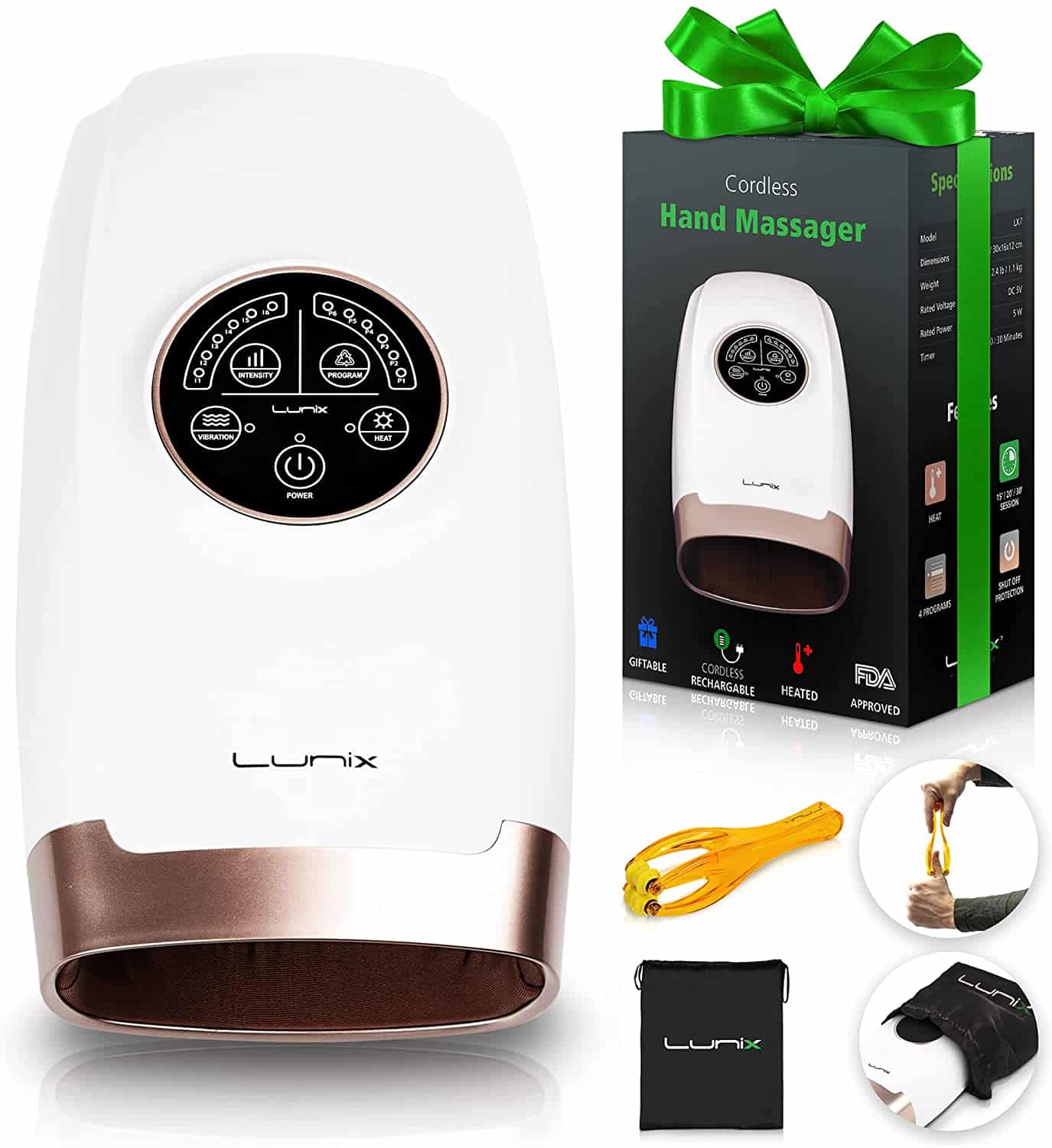 ---
This is just ingenious. Korean moms adore a good quilted vest and this lightweight heated version will be her favorite go-to wardrobe piece. Multiple colors available and the battery pack is rechargeable.
---
Keep her air free of harmful pollutants while getting rid of lingering cooking odors. The Korean brand Cuckoo is a trusted name that she will appreciate.
---
This is a stunning tray with mother-of-pearl butterflies that is reminiscent of classic Korean luxury decor. You can hang the tray on the wall and display the artistry when not in use.
100% Handmade
Color: Black / Blue / Red
---
7. Keurig K-Mini Coffee Maker, Dusty Pink $50 ($100 Value), Other Colors Available
Korean moms love coffee and this adorable little workhorse is only 5 inches wide and comes in a variety of colors. So quick and easy to brew one cup of coffee anytime and now you can buy reusable pods so you don't have to feel guilty about the waste of single use coffee makers.
---
This Cadillac of drip coffee makers is a delightful machine that she will cherish for a long time. Brews up to 10 cups of coffee and comes with a stainless steel carafe that will keep coffee hot without burning.
---
Moms love this luxurious eye cream. Sulwhasoo is Korea's best skincare brand and this concentrated red ginseng eye cream will firm while softening visible wrinkles, revitalize the look of the under-eye skin, and help improve the look of elasticity.
---
Excellent value on best-selling Sulwhasoo Korean face cream. Discover Sulwhasoo's heritage ingredient, ginseng, with a full size Concentrated Ginseng Renewing Cream, intro size Concentrated Ginseng Renewing Serum, and a collection of deluxe samples all in holiday-inspired packaging. Limited time only.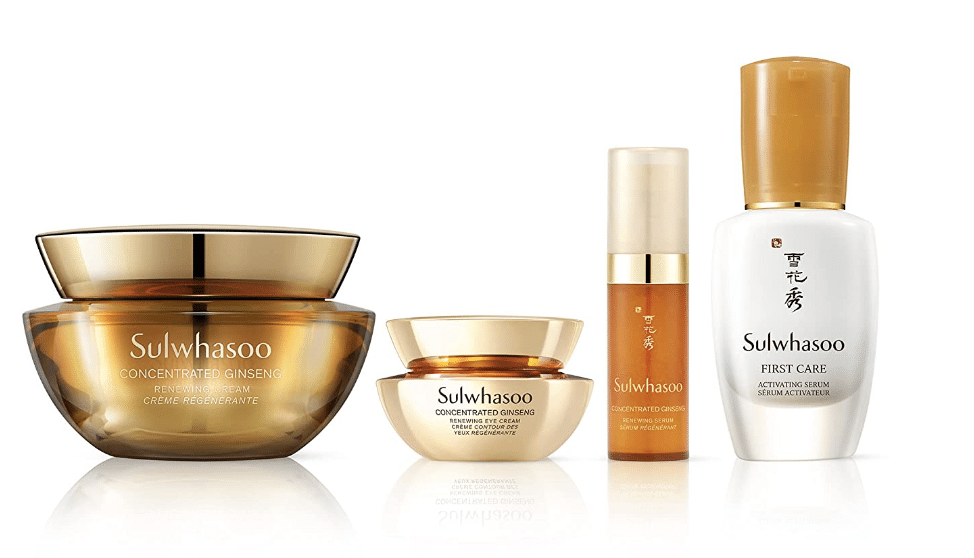 ---
These fashionable, functional, and hands-free workout weights for wrists and angles will be fabulous for the mom who loves to stay in shape.
Add constant but comfortable hands-free resistance to your workouts and daily activities with this pair of wrist and ankle weights.
A fully adjustable athletic elastic band and ultra-strong velcro make the Bangles a perfect fit for men and women alike.
Made of the highest quality fitness materials – recycled steel wrapped in baby-soft silicone.
---
This Cuckoo Rice Cooker is one of the steady best-sellers.  You will have two extra modes; high pressure and non-pressure, and you have more choices with the texture of your rice.  However, if you like less moist rice, try experimenting with the non-pressure setting. Your mom will love the fact that she can cook her rice in different ways, even toasted rice (nurungji) with just the push of one button!
---
Infused with the know-how of K-beauty professional Jung Saem Mool, this cult classic cushion foundation is so easy to apply for flawless skin. And she'll love the free refill.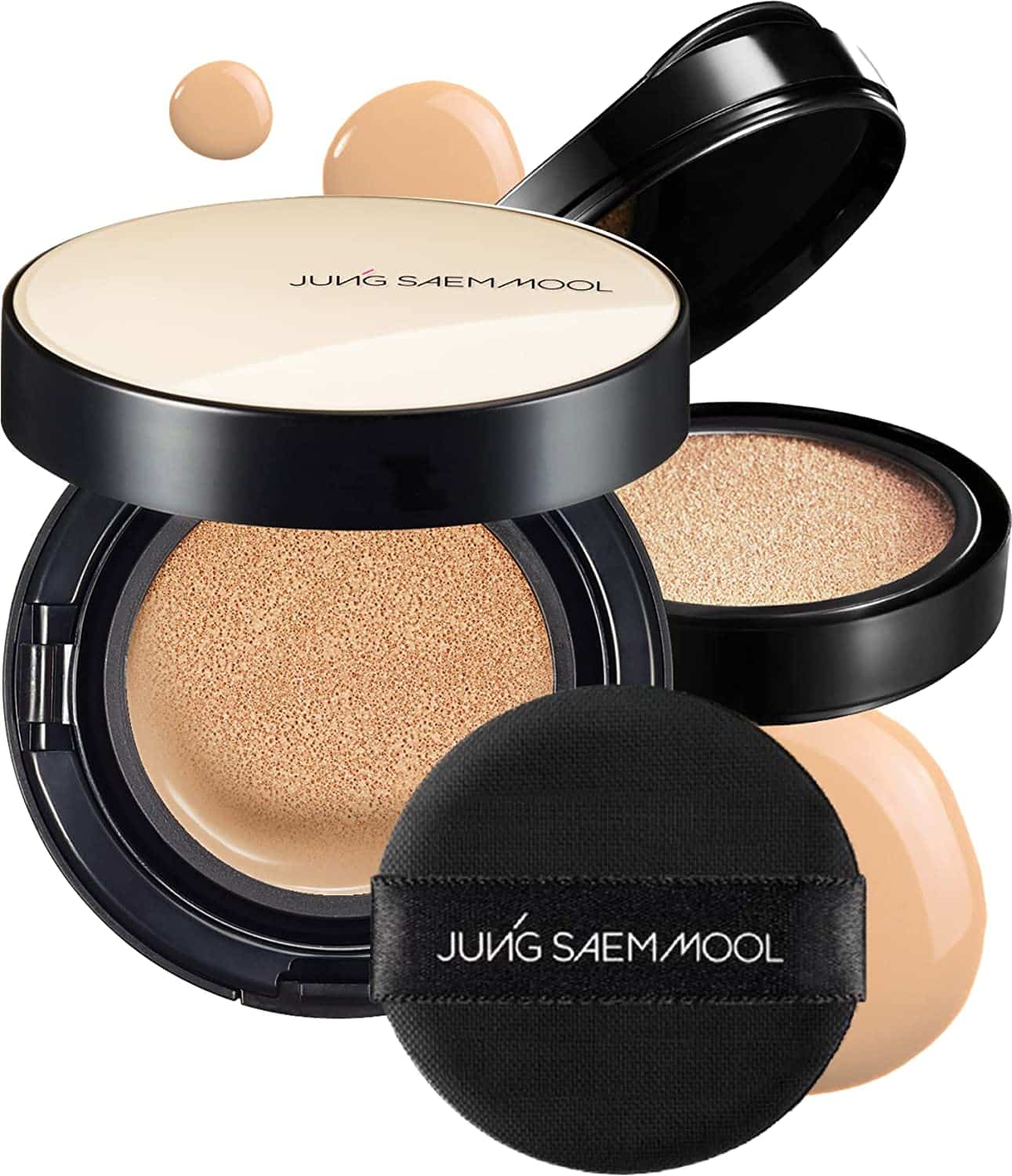 ---
More Than 1 Million Users are Falling Asleep Faster with Dodow! It is a metronome with a light system that teaches your how to fall asleep naturally, without taking any medicine.
---
What? She doesn't have an air fryer yet? If you want to truly change her everyday life for the better, get her this wonderful kitchen tool. This workhorse exceeds expectations for all kinds of easier and healthier home cooking.
---
Another gift idea for your mom or anyone who enjoys cooking Korean food at home is a traditional brassware dining set. While on the pricier side, this premium brass set of plates, bowls, and utensils will seriously upgrade your Korean dining experience at home. Comes with everything pictured including silverware.
---
This line smoothing device with NuFACE FIX line smoothing serum instantly smooths the look of fine lines and wrinkles around the eyes, mouth, and forehead with a gentle microcurrent. The device is small enough that your mom will bring it when she travels and feels her skin to be rejuvenated at night after a long day.
---
This stainless steel vacuum insulation mug is the best one out there and will keep beverages hot or cold for hours for your mom.
---
19. Ember Mug, $100 (Normally $130)
Many of us gave already gave this mug to our moms and it was a huge hit. Now we are coveting it for ourselves! This magic mug will keep her drink perfectly hot for hours. A modern-day marvel that is a proven winner.
---
Hot tea all day is just what the Korean mom ordered. Make sure she gets her favorite temperature every time with this elegant fast heating model with multiple temperature presets. Perfect for pour-over coffee as well.
---
These adorable furry slippers are indoor and outdoor-ready. Open Toe, Slide-On Slippers have fuzzy plush fluffy fabric, warm and soft. Personalized Fluffy Slippers make pretty gifts for any mom who appreciates coziness, all year round.
---
No more lower back pain, stiffness, and leg swelling during or after long flights! This footrest with high-quality, thick memory foam will give your mom relief and greatly enhance her travel experience on a plane. Simply hang it on the arms of the tray table and place your feet on the footrest. Enjoy it with the tray table up or down. The adjustable straps allow for the perfect length to provide the necessary support.
---
The back and neck massager has a 3D design to simulate real human hands will bring your mom deep kneading and will massage muscles thoroughly. This massager has a heat option that will give your mom extra relief on the sore muscle as well. You can enjoy it at home or in the car when you travel!
---
This beautiful hand-made Korean mother of pearl trinket box is a wonderful gift for your mom. This jewelry box is so intricate with Crane patterns that your mom can't help but be impressed by them.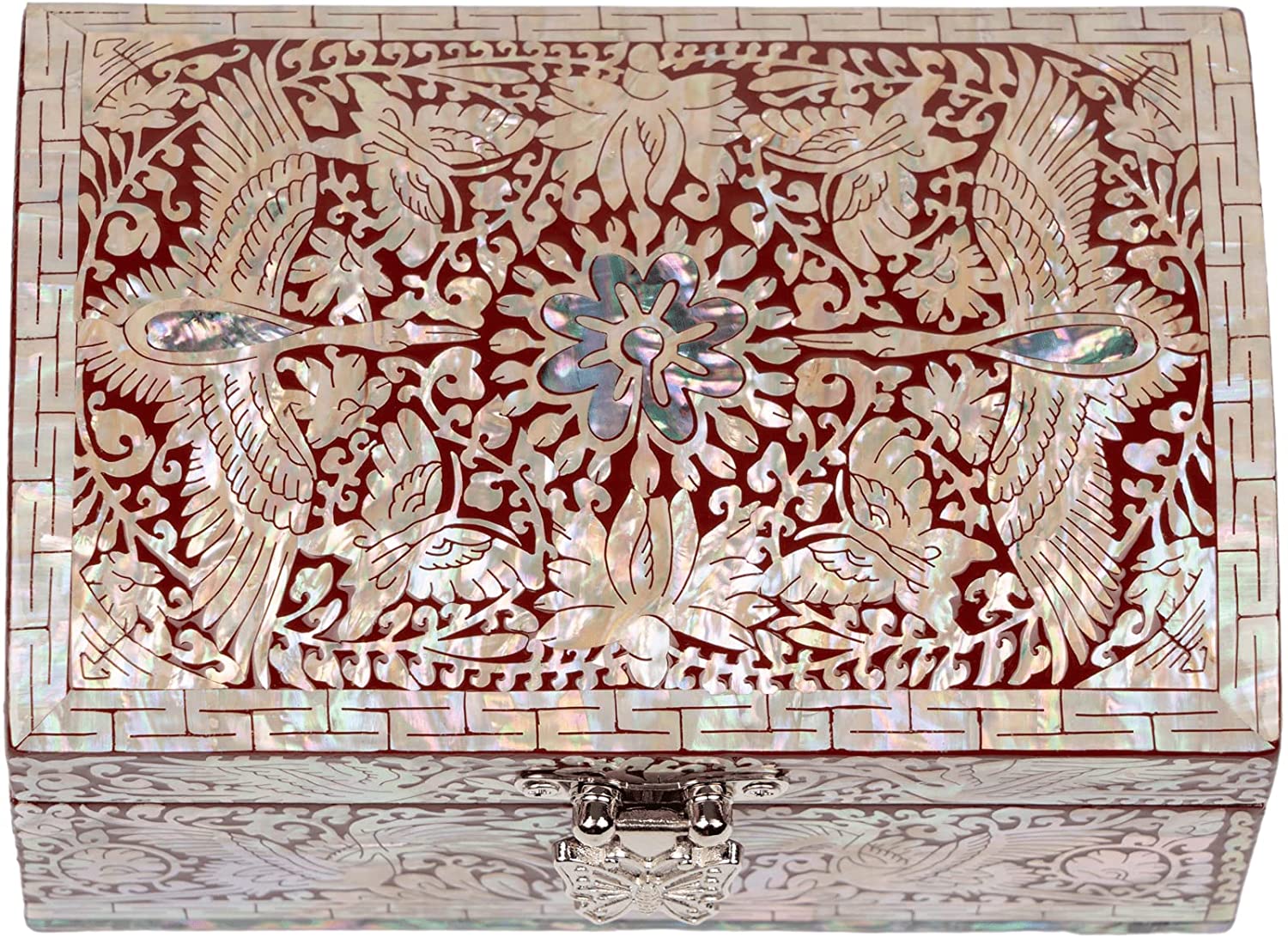 Fun Fact: Cranes are sacred creatures that represent longevity, health, gracefulness, and success in Korean culture. Therefore, this gift is one that literally symbolizes your wish for her longevity, health, success, and prosperity!
---
When I found out my parents love Daenggi Meori shampoo but they didn't want to spend the extra money for it, I bought them this set so they won't have to worry about replenishing it for a long time.
Infused with naturally derived pure and raw ingredients including ginseng
No artificial color and cares scalp
Promotes Hair Growth
Nourishment to dry hair
Made in South Korea
---
Cheong Kwan Jang is the most renowned Korean red ginseng manufacturer globally and has been producing the best red ginseng products since 1899. Korean Red Ginseng Extract is their #1 red ginseng product and the perfect gift for Korean moms. This extract may give your mom an energy boost daily, mental alertness, and a better immune system during this pandemic.
---
This indoor grill will make your mom enjoy delicious BBQ year around. The grill has a turbo smoke extractor that brings away most smoke when grilling. You don't have to worry about triggering the smoke alarm or making the whole house smell like a BBQ restaurant when cooking.
---
This is the perfect gift for moms who like to take a glass of wine at dinner and won't finish the whole bottle. This will keep wine so fresh for up to 3 + years.
---
This ultra-soft and anti-static-cozy faux rabbit fur blanket make your mom's bedroom or living room as comfortable as possible. An extra bonus is that this marvel is machine wash and tumble dry, which makes your mom's life so much easier!
---
You know every mom brushes up against some degree of the neck and shoulder pain and this pillow by LMP Worldwide is designed to fix all manner of discomfort!
---
Keep her feet toasty all year round with real Ugg slippers. 100% wool inside, non-slip rubber soles, and lots of pretty colors to choose from.
---
This hand warmer is so perfect and pretty for moms or anyone who wants to warm their hands during cold days.
Quickly warming up: Just takes less than 2 minutes to reach 42 degrees (Celsius).
Double-Sided Warming: Keep hands as warm as possible
Long-last warming time: keep warming for 3~4 hours on a full charge
Small Size & Lightweight (60x60x22mm): Just the right size to hold in hand.
---
This is a wonderful gift for moms who are forgetful sometimes. They can drop an AirTag in their wallet or attach to their keys and always find the location via their iPhone.
Keep track of and find your items alongside friends and devices in the Find My app
A simple one-tap setup instantly connects AirTag with your iPhone or iPad
Play a sound on the built-in speaker to help find your things, or just ask Siri for help
Precision Finding with Ultra Wideband technology leads you right to your nearby AirTag (on select iPhone models)
Find items further away with the help of hundreds of millions of Apple devices in the Find My network
Put AirTag into Lost Mode to be automatically notified when it's detected in the Find My network
All communication with the Find My network is anonymous and encrypted for privacy, Location data and history are never stored on AirTag
Replaceable battery lasts over a year
AirTag is IP67 water and dust resistant
Make AirTag yours with a range of colorful accessories, sold separately
---
This is a true Karaoke machine that is used at Korean Karaoke bars! It truly is a fabulous gift for moms who love to sing. Includes English and Korean songs.
Support 41,000 Songs – Korean, K-POP, English, Japanese songs, etc
New song update by Android Smartphone (Not possible by Apple iPhone), Video Streaming via USB Device
High-Quality sound system: equivalent to the commercial-grade karaoke machine
Built-in 1TB Hard Disk and also displays High Definition background video
You can store your own recordings with USB, while you are playing your favorite mp3
---
This is a more affordable Karaoke machine gift choice for moms who love singing their hearts out! Works with YouTube karaoke videos so the song choices in Korean and English are plentiful.
---
We hope you like our reviews and recommendations! All products featured on Best of Korea are independently selected by our writers and editors. If you would like to purchase a product, please use our links and we may receive an affiliate commission for your purchase. Best of Korea LLC is a participant in the Amazon Services LLC Associates Program.