25 Awesome Gifts for Korean Moms, According to Korean Moms
Gift giving feels a bit different this year. With an unprecedented number of reports of anti-Asian violence happening all around us, we are feeling especially protective of our moms.
From awesome full-face visors to a home jjimjilbang mat to leg massaging boots, our Korean mom writers and editors have compiled a list of the gifts they would love and/or are giving their moms this year. Here is your cheat sheet for some unique and wonderful gift ideas for mom.
---
Nothing feels as awesome after a long day than a foot and leg massage! 2×2 airbags inside these massage boots simulate the kneading and stroking of tissues, helping to relieve muscle fatigue/pain and improve circulation.
3 MODES & 3 MASSAGE INTENSITIES FOR PREFERENCE
ADJUSTABLE WRAPS & EASY TO US – Velcro design, easy to change the size and intensity + handheld controller to easily control the unit
---
Vitamix is the best blender in town and all her friends who have one are making everything from refreshing smoothies to the most amazing hot jook (without a stove!). Yes it's expensive but she'll use this professional-grade blender every day for lots of healthy treats. Grab it while it's on sale for a limited time.
10 Variable Speed Control
Make Hot Soup Without a Stove
Pulse Feature
Hardened Stainless-Steel Blades
Self-Cleaning
---
You will impress your mom with this luxurious eye cream. Sulwhasoo's concentrated red ginseng eye cream will firm, soften visible wrinkles, revitalize the look of the under-eye skin, and helps improve the look of elasticity.
---
It is no accident that Korean moms have great skin. They love great skincare products and if she doesn't already use Sulwhasoo, she is in for a huge treat. Loaded with Korean ginseng and other wonderful herbs, this skincare line is best in class with a bit of everything to make her skin look and feel better than ever.
---
This stainless steel vacuum insulation mug is the best one out there and will keep beverages hot or cold for hours for your mom.
---
What? She doesn't have an air fryer yet? If you want to truly change her everyday life for the better, get her this wonderful kitchen tool. This workhorse exceeds expectations for all kinds of easier and healthier home cooking.
---
These fashionable, functional, and hands-free workout weights for wrists and angles will be fabulous for the mom who loves to stay in shape.
Add constant but comfortable hands-free resistance to your workouts and daily activities with this pair of wrist and ankle weights.
A fully adjustable athletic elastic band and ultra-strong velcro make the Bangles a perfect fit for men and women alike.
Made of the highest quality fitness materials – recycled steel wrapped in baby-soft silicone.
---
This line smoothing device with NuFACE FIX line smoothing serum instantly smooths the look of fine lines and wrinkles around the eyes, mouth, and forehead with a gentle microcurrent. The device is small enough that your mom will bring it when she travels and feels her skin to be rejuvenated at night after a long day.
---
You know one of the best gifts is the massage machine! With this Multi-Use Foot Calf Massager Machine (feet, calves, and arms) with the adjustable support bar, your mom can use this shiatsu massager machine to relieve discomfort on her feet, ankles, calves, legs, and arms.
Many of us gave this mug to our moms over the holidays and it was a huge hit. This magic mug will keep her drink perfectly hot for hours. A modern-day marvel that is a proven winner.
---
Whenever mom misses going to the Korean spa and relaxing in the jjimjil bang, this therapeutic mat brings soothing therapy to her living room.
Natural Jade and Tourmaline
Experience temporary relief from aches and pains in as little as 30 mins
Far infrared rays are intended to provide temporary relief of minor muscle and joint pain
Hot stone therapy temporarily increases local blood circulation
Negative Ions are beneficial for improving lung function for more efficient breathing
---
This lightweight visor keeps out the UV rays and also provides a layer of protection while keeping her beautiful Asian face private. Read all about the benefits of the UV Face Shield here.
---
Hot tea all day is just what the Korean mom ordered. Make sure she gets her favorite temperature every time with this elegant fast heating model with multiple temperature presets. Perfect for pour-over coffee as well.
---
These adorable furry slippers are indoor and outdoor-ready. Perfect for any mom who appreciates coziness, all year-round.
---
No more lower back pain, stiffness and leg swelling during or after long flights! This footrest with high-quality, thick memory foam will give your mom relief and greatly enhance her travel experience on a plane. Simply hang it on the arms of the tray table and place your feet in footrest. Enjoy it with the tray table up or down. The adjustable straps allows for the perfect length to provide the necessary support.
---
The back and neck massager has a 3D design to simulate real human hands will bring your mom deep kneading and will massage muscles thoroughly. This massager has a heat option that will give your mom extra relief on the sore muscle as well. You can enjoy it at home or in the car when you travel!
---
This beautiful hand-made Korean mother of pearl trinket box is a wonderful gift for your mom. This jewelry box is so intricate with Crane patterns that your mom can't help but be impressed by them.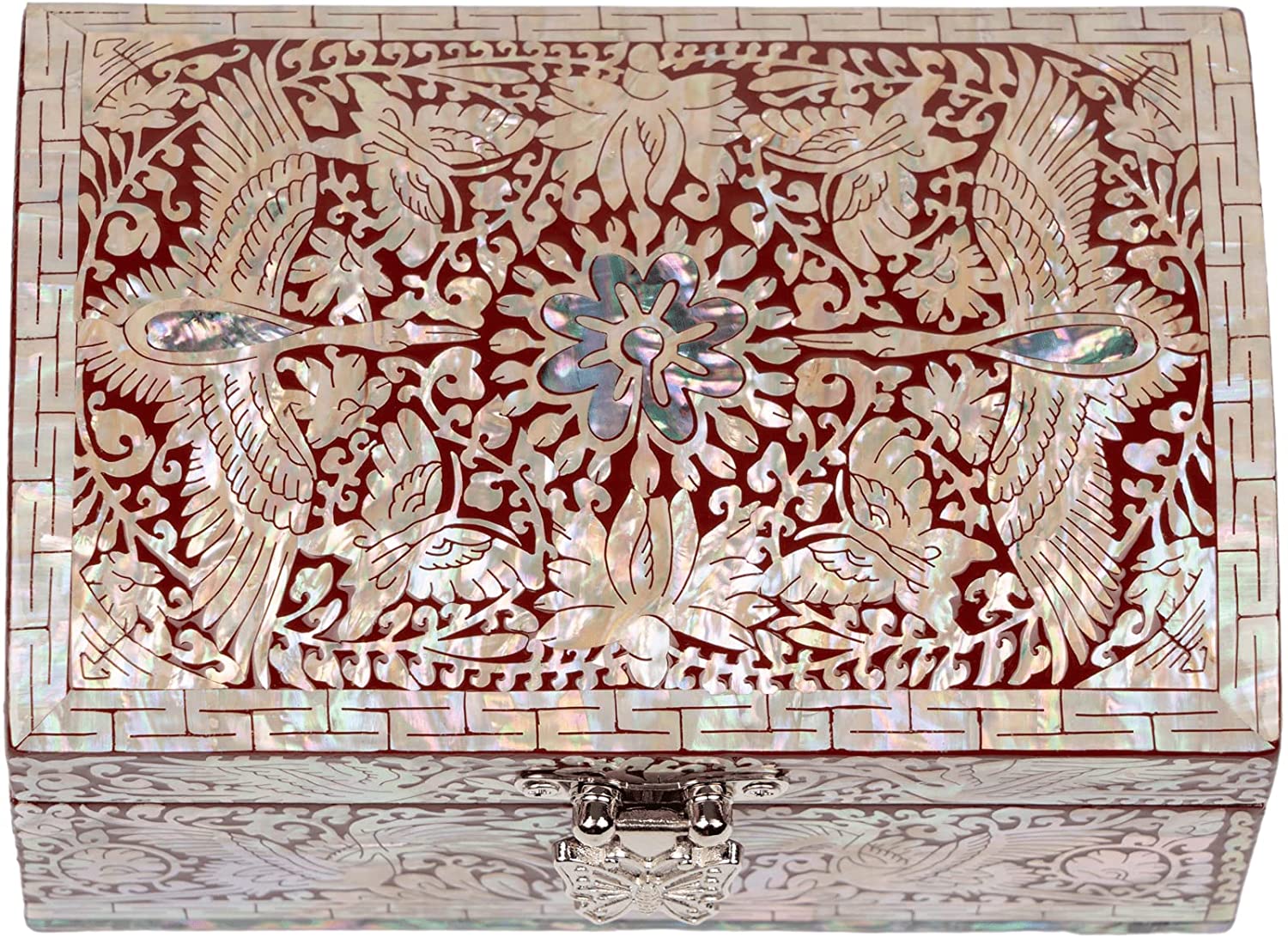 Fun Fact: Cranes are sacred creatures that represent longevity, health, gracefulness, and success in Korean culture. Therefore, this gift is one that literally symbolizes your wish for her longevity, health, success and prosperity!
---
18. Daeng Gi Meo Ri Ki Gold Premium Special Hair Care Set, $98
When I found out my parents love this shampoo but they didn't want to spend the extra money for it, I bought them this set so they won't have to worry about replenishing for a long time.
Infused with naturally derived pure and raw ingredients including ginseng
No artificial color and cares scalp
Promotes Hair Growth
Nourishment to dry hair
Made in South Korea
---
The hottest new product in Korean beauty, this shampoo naturally darkens white or gray hair. No more dying the gray hair every month! This shampoo will naturally turn your grey hair to light brown in as little as three weeks after you begin using this shampoo. This will also minimize hair loss and boost hair volume!
---
Cheong Kwan Jang is the most renowned Korean red ginseng manufacturer globally and has been producing the best red ginseng products since 1899. Korean Red Ginseng Extract is their #1 red ginseng product and the perfect gift to Korean moms. This extract may give your mom an energy boost daily, a mental alertness and a better immune system during this pandemic.
---
This indoor grill will make your mom enjoy delicious BBQ year around. The grill has a turbo smoke extractor that brings away most smoke when grilling. You don't have to worry about triggering the smoke alarm or make the whole house smell like a BBQ restaurant when cooking.
---
This hand massager will relieve your mom's hand and wrist pain with 6 levels of massage, intensity combine compression, and heat takes some time to achieve the temperature of 107°F. This is also a cordless so you can take it to anywhere as well!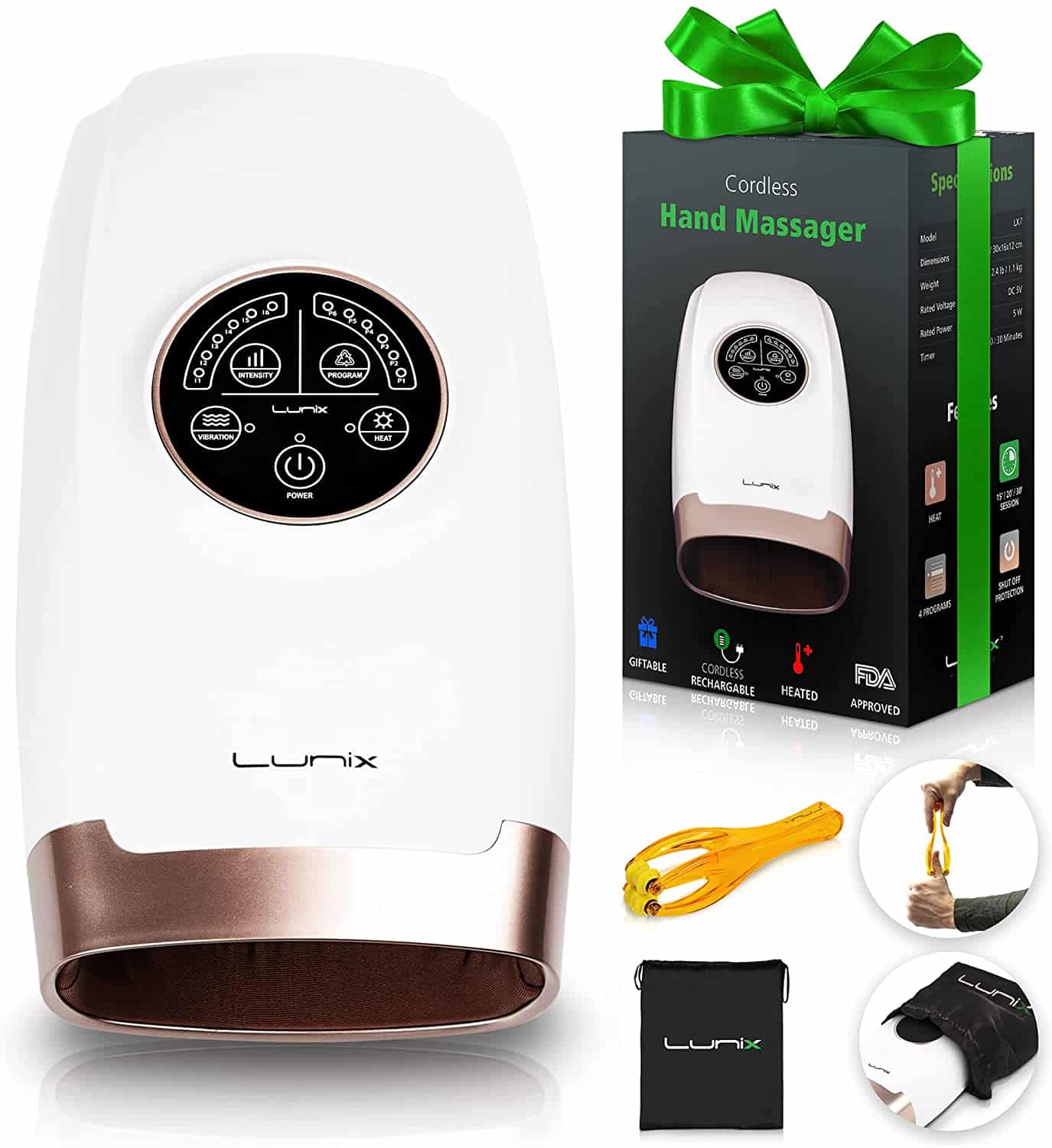 ---
This is truly a magical product that performs its one task beautifully with zero exertion on your part. It even ejects the cork automatically.
---
This ultra soft and anti-static-cozy faux rabbit fur blanket makes your mom's bedroom or living room as comfortable as possible. An extra bonus is that this marvel is machine wash and tumble dry, which make your mom's life so much easier!
---
You know every mom brushes up against some degree of neck and shoulder pain and this pillow by LMP Worldwide is designed to fix all manner of discomfort!
---
We hope you like our reviews and recommendations! All products featured on Best of Korea are independently selected by our writers and editors. If you would like to purchase a product, please use our links and we may receive an affiliate commission for your purchase. Best of Korea LLC is a participant in the Amazon Services LLC Associates Program.