Many people don't know why you have to eat miyeok-guk on your birthday in Korea but the answer is quite simple. Miyeok-guk, or Korean seaweed soup, is the traditional meal that Korean mothers eat multiple times per day after childbearing to help heal her body and produce milk to feed her new baby. Because of this association with a mother's pain and hardship, it became a tradition to eat miyeok-guk on birthdays in order to remember mom's love and sacrifice.
Even with such a tall bill to fill as the official Korean birthday meal, miyeok-guk outperforms in all areas including taste, nutrition, and sentimental value. Ji Hae Kim's beautiful essay on miyeok guk sums up the love and tears associated with this soul satisfying soup, and best of all, it isn't just for birthdays.
In terms of nutrition, miyeok-guk is a homerun. Miyeok is a macroalgae, and is rich with minerals concentrated in seawater such as potassium, iron, calcium, iodine, and magnesium, as well as vitamins A and C. Miyeok also contains a molecule called fucoidans, which increases life expectancy, immunity, and cardiovascular functions. The peptides in macroalgae also help decrease heart disease and promote heart health, according to the American Journal of Agricultural and Food Chemistry.
Rich nutrition aside, miyeok-guk is simply a delicious and hearty meal that can be enjoyed year round. You might get lucky and find miyeok-guk on the menu at your local Korean restaurant, but this is a dish that is usually made at home. Below is a recipe by Hyosun Ro which delivers a clean rich soup that always reminds us of home.
---
Servings: 6
Ingredients
1.5 ounces dried miyeok yields about 3 cups soaked
5 ounces beef stew meat or brisket
2 teaspoons minced garlic
2 tablespoons soup soy sauce gukganjang
1 tablespoon sesame oil
salt and pepper
10 cups water
Instructions
Soak the dried miyeok per package instructions (usually 10 to 20 min) or until miyeok turns soft and plump. Rinse twice. Drain well, and cut into bite sizes.
Cut the beef into thin bite size pieces. Marinate with 1 tablespoon of soup soy sauce, garlic, and a pinch of pepper.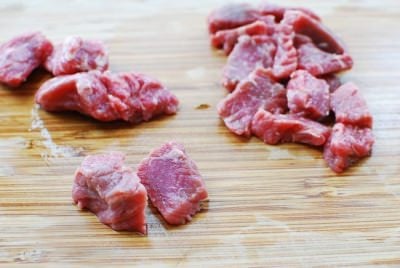 Heat a large pot over medium high heat. Sauté the meat with the sesame oil just until the meat is no longer red.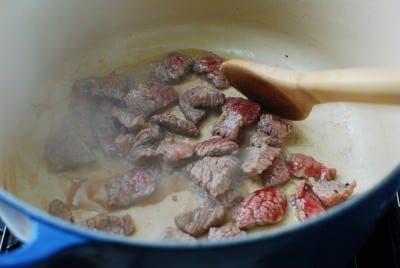 Add the miyeok and 1 tablespoon of soup soy sauce, and continue to sauté for 4 to 5 minutes.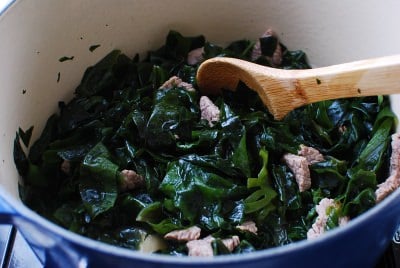 Add the water, and bring it to a boil. Skim off any scum. Add salt and pepper to taste. Lower the heat to medium low. Boil, covered, for 20 to 30 minutes until the meat is tender and the broth is slightly milky.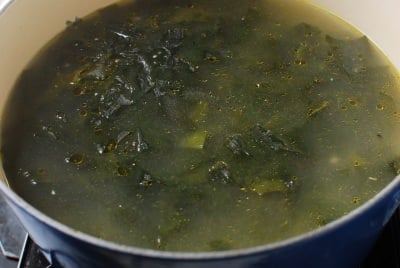 ---