When our friends asked us to join a pickleball league back in May, I had never before heard of such a sport. Now just three months later, and no end to the pandemic in sight, I'm convinced this is all around the best sport to be playing right now and wonder who in the world is still not playing this amazing game!
If you want to get technical, I didn't exactly get invited to join a league. It was my wife's ladies league that I decided to crash, but boy am I glad I did. I've tried other sports over the past few months but nothing seems to come close to pickleball in terms of safety, level of exercise, and fun.
I had an especially rude awakening while trying to play a friendly game of soccer a few weeks ago and realized too late that it's nearly impossible to avoid physical contact!
Pickleball has recently exploded in popularity but it was actually invented in the summer of 1965 by some dads trying to keep their families entertained on Bainbridge Island, WA. If you grew up playing ping pong like most Koreans and other Asians, you finally get to use your paddle skills in dominating this quintessential American sport.
I've now been playing pickleball every weekend for the past 3 months and am convinced that everyone can benefit from picking up this game. Here are my top 12 reasons pickleball is the MVP of the pandemic:
---
12. It's a socially distanced social activity
Along with tennis, pickleball is a great sport for not touching anyone. Especially when you're playing singles and even if you're playing doubles, it's easy to keep your distance from other players.
At the same time, a pickleball court is half the size of a tennis court, so you can easily have a conversation while playing.
---
11. It's awesome cardio but easy on the joints
Have you played tennis recently and felt sore everywhere afterwards? Not the case with pickleball. The racket is very light and the ball is made of plastic.
Longer points mean more cardio activity, but the game is much easier on your body all around, leading to fewer injuries.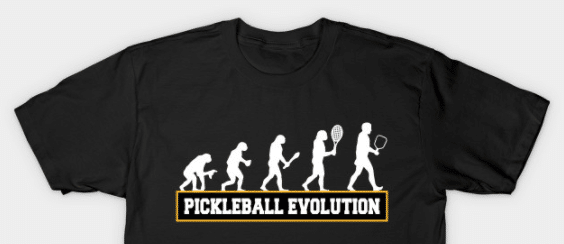 ---
10. It's easy to get good
If you play ping pong, you already have an advantage! You'll enjoy playing right away and get better every time you play.
---
9. It's the fastest growing sport in America!
Pickleball is the fastest growing sport in America and many towns are converting tennis courts into brand spanking new pickleball courts. Although more popular in the middle of the country, it is quickly catching on everywhere.
Find courts near you at places2play.org. In a pinch you can even play on a tennis court like we did during our vacation in NY, where all the pickleball courts near us were locked up due to Covid.
---
8. Keeps you thinking but doesn't break your brain
As your game improves, strategy becomes more important. Ball placement, player location on the court, spin of the ball, defense vs. offense, etc. Will keep you thinking…
And, for once, my smaller and nimbler Korean body is an advantage over the taller and more powerful body types!
---
7. You can wear a face shield
Face shields not only protect against Covid-19, they are also great protection from the sun. Ajummas welcome!
---
6. More action and less ball chasing
How many times can you hit the ball during a rally in tennis? Very often, the serve ends the rally in tennis. Not in pickleball. Easy to serve and easy to return. The fun is in the back and forth, which makes it a great cardio workout.
---
5. Intergenerational – Grandpa can beat the pants off junior
Yes there are a ton of jokes out there about pickleball being for old people but you'll see just as many young people playing out there as older people. This is a game where the dink is more powerful than the slam so patience and practice are powerful weapons.
Tennis pros have fun playing pickleball with amateurs and our squash playing son loves to hit the pickleball courts with us.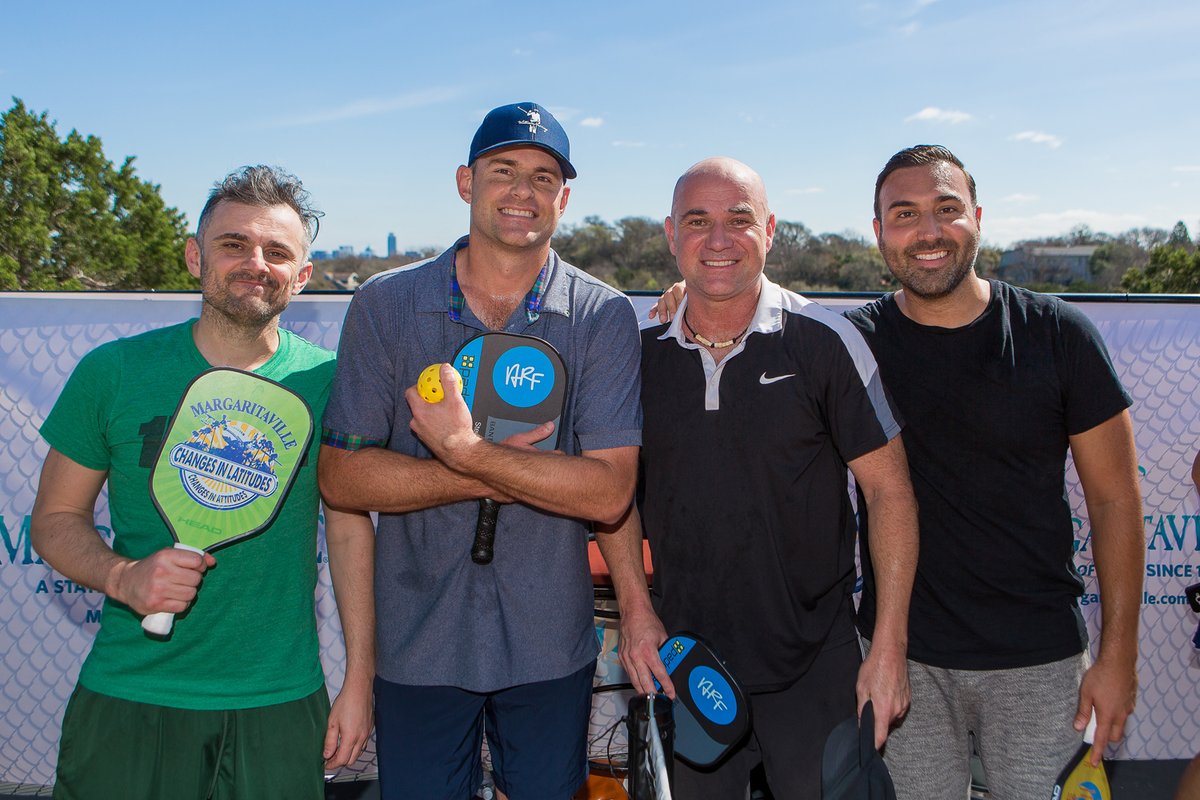 ---
4. Co-Ed Fun
Battle of the sexes is common in pickleball, a game where placement and strategy is more important than hitting the ball harder than your opponent.
---
If you like to pay a lot for state of the art equipment, you might be disappointed. Great pickleball paddles are about half the price of tennis racquets and even the cheap ones will serve you well as a beginner. You might even have some wooden ones in your garage!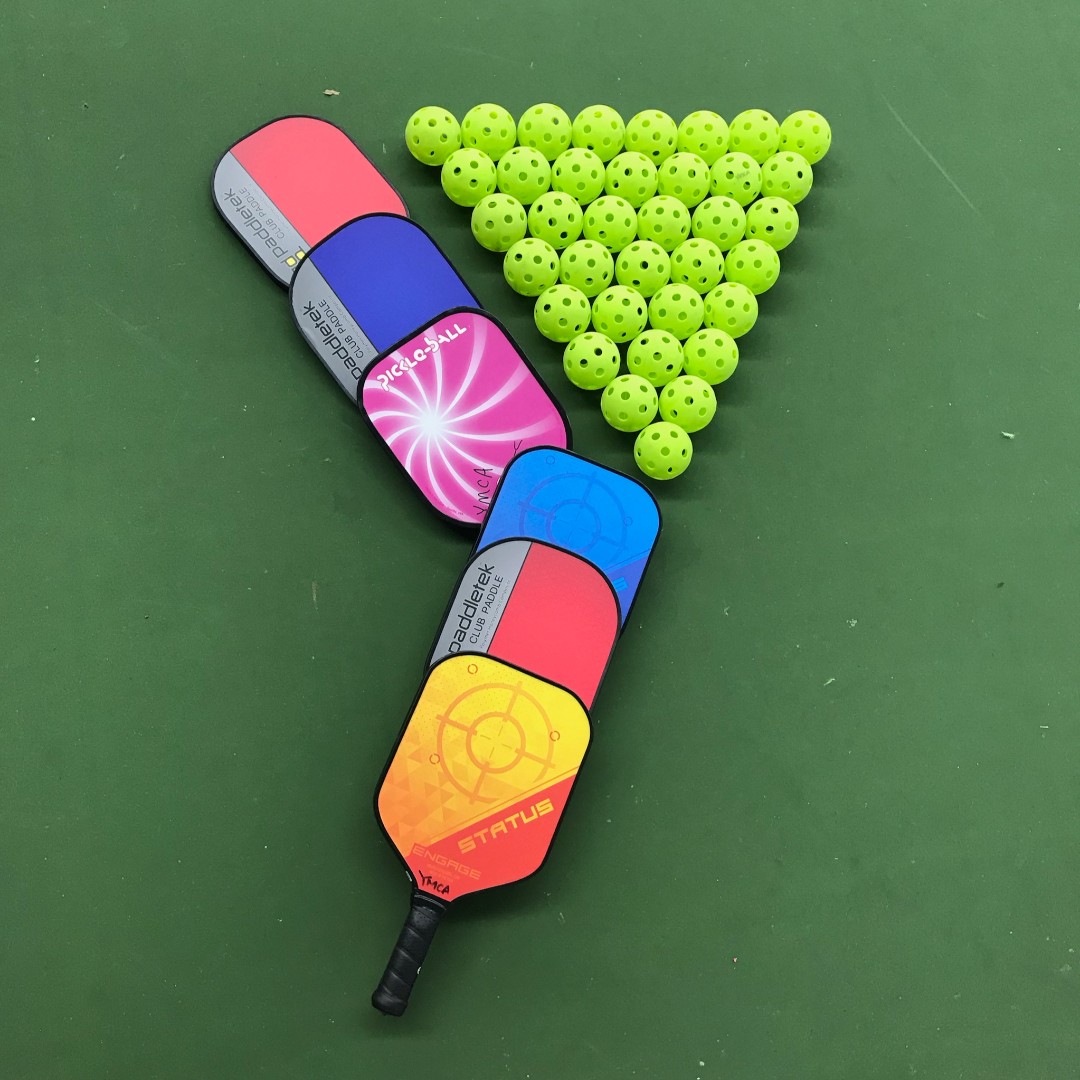 ---
2. You don't need lessons
Playing tennis without taking lessons is a bit like playing golf without taking lessons. Not a pretty sight, and frustrating for those around you.
Not so with pickleball! Of course lessons with a good coach will help, but they are not necessary in this fun and casual sport.
---
1. Pickleball is just plain fun!
The number one reason people get addicted to pickleball is that it's just plain fun. If you've ever played ping pong or tennis, you'll get it right away. If you've never played ping pong or tennis, you'll still have fun and get a great workout to boot.
---
Buying Tip:
Pickleball paddles can range from 6 to 14 ounces. We made the mistake of initially buying paddles that were too heavy and my wife found that the extra weight started to take a toll on her tennis elbow.
Please do your own research and you'll find that there are pros and cons with lighter and heavier paddles. After trying many different kinds, I recommend mid-weight paddles that are between 7.3 – 8.4 oz. for beginners.