"I'd like to thank my two boys who made me go out and work. This is the result because mommy worked so hard."
---
Minari star Yuh-jung Youn won a Best Supporting Actress Oscar last night, and gave what might have been the most memorable speech of the evening. Ms. Youn's historic win marks the first time a Korean actress won an Academy Award, and became the second Asian woman in history to win in any acting category.
Youn's fame in the U.S. is quite new, but with an impressive career spanning five decades, 73-year old Youn is one of the most familiar faces to fans of Korean dramas and films.
Ms. Youn accepted many awards for her outstanding performance in Minari this year, and each time, the world was charmed by her charisma and humor. As she stood in the spotlight on the Oscar podium, Ms. Youn claimed humbly that it must have been sheer luck that caused her to be chosen for the award over the likes of Glenn Close. But it wouldn't take much research unto her life and career to see that it was determination and hard work much more than luck that led her to center stage on this historic night, exactly where she belonged.
---
Here are 5 awesome quotes from Yu-jung Youn's superb Oscars acceptance speech:
1. "Brad Pitt, finally. It's nice to meet you. Where were you while we were filming in Tulsa?"
This line had the audience in stitches. Not only did Ms. Youn speak great English, she was funny! This septuagenarian gave a shout out to Brad Pitt who not only was the presenter of her award but also the executive producer of the film that got her the award. With great comic timing she seems to be jabbing him for never having visited the set of Minari while they were filming.
Ms. Youn's command of English has impressed many of her fans who have never heard her speak English before this year. It is a little known fact that Youn lived in the US for a decade when she retired from acting in the late '70s to follow her famous pop star husband to Florida, where he pursued a failed career in gospel music. When her miserable marriage ended in divorce, she found herself a single mother struggling to get back into acting to support her two sons.
2. "My name is Yuh-jung Youn and most European people call me Yuh Young, and some of them call me Yoo Jung, but tonight you are all forgiven."
After roasting Brad Pitt, Youn fired off another zinger that in effect put everyone in the world on notice to get her name right. This was also an empowering nod to Asians who have for decades put up with the butchering of their names by Westerners.
3. "I don't believe in competition. How can I win over Glenn Close? I'm luckier than you."
A consummate professional, Ms. Youn showed a genuine admiration for her talented fellow nominees. Attributing her win to luck was a nice touch of humility that made the audience love her even more.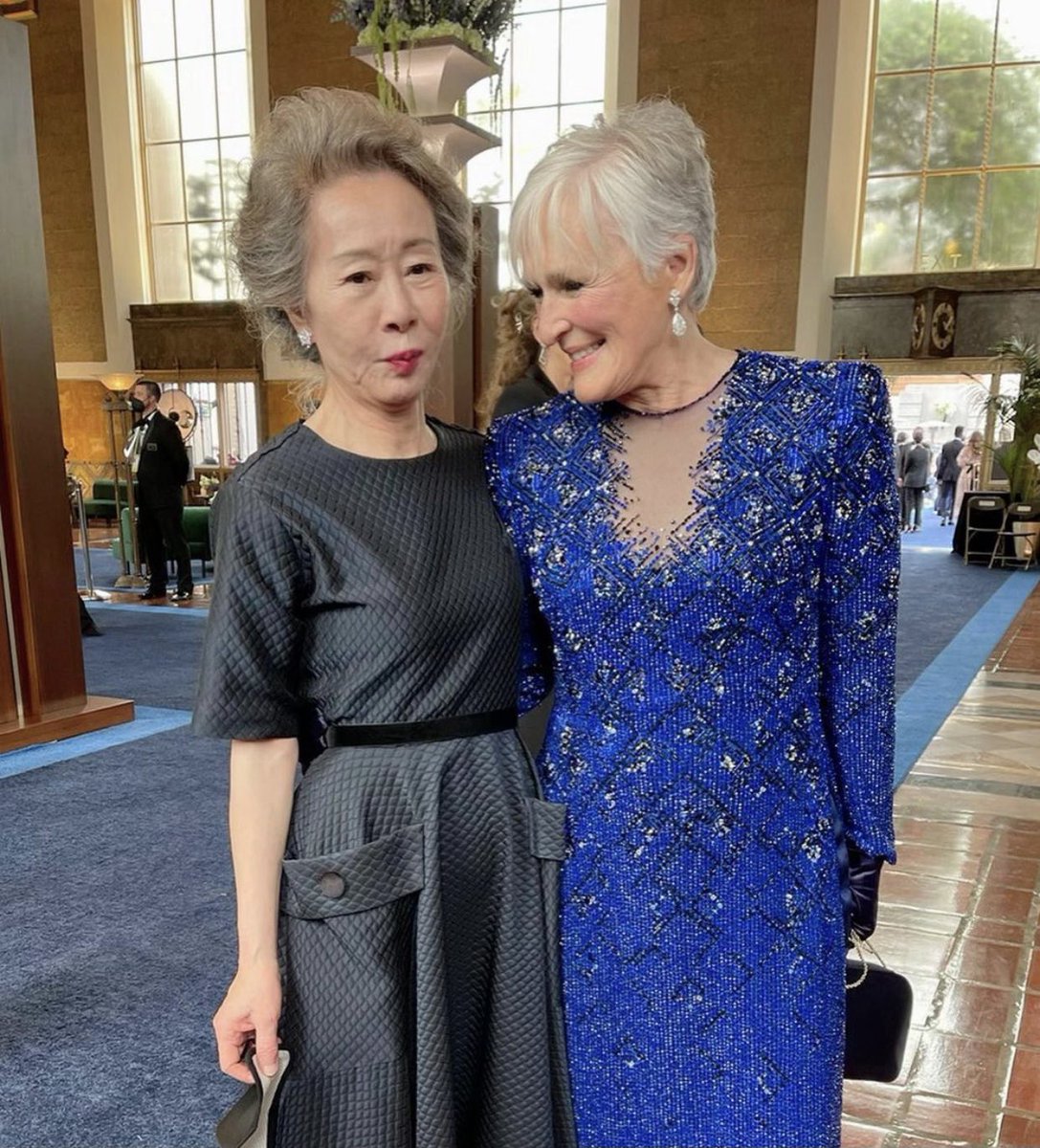 4. "I'd like to thank my two boys who made me go out and work. This is the result because mommy worked so hard."
Herein lies perhaps the biggest secret to Ms. Youn's successful career and pinnacle Oscar win. Struggling to find acting work as a single divorced mother in Korea, she often took on any work that she could get, including Korean soap operas, racy indie movies, and reality shows. "I did my work for survival and to put food on the table," she told a South Korean TV station in 2009. "An actress can do her best work when she is most starved for cash. When you are hungry, you put your desperate best into your work."
Ms. Youn's range and work ethic is well known in Korea and her excellent work has been rewarded with numerous awards throughout the years. But she often expressed regret that she did not get to spend more time with her children due to her career.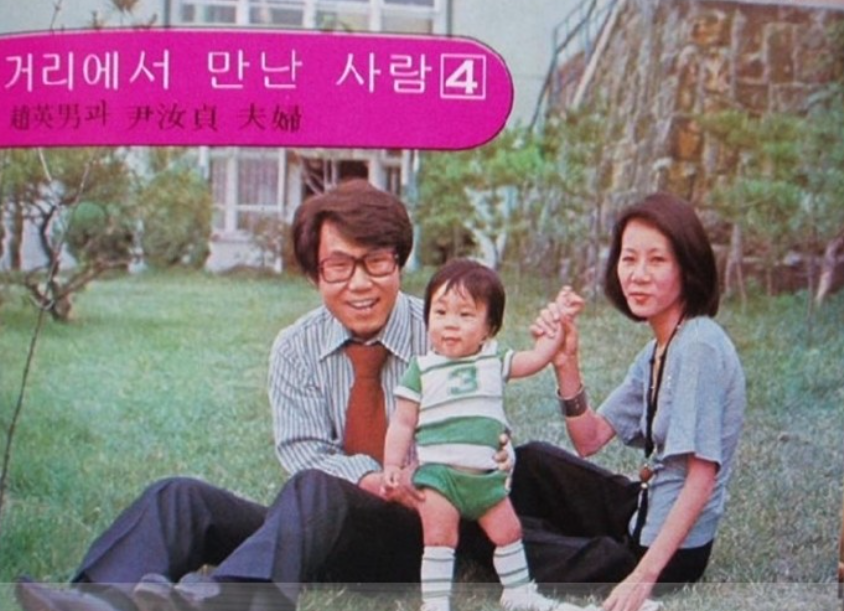 5. "I'd like to dedicate this award for my first director Kim Ki Young. I think this award would make him very happy if he was still alive."
Ms. Youn is not the classic Korean beauty that many plastic surgeons replicate on their operating tables day after day, and from early on, she was derided by male directors and producers who found both her looks and husky voice unattractive. Kim Ki Young believed in her talent and cast her in many pivotal roles that launched her career.
---
With her usual acerbic wit, Youn once said on a Korean tv show, "The producers said they would eat their hat if I would make it as an actress. Unfortunately, they are all dead now."
---
Watch Yuh-jung Youn's full speech here:
---
More American works in Youn's future
Yuh-jung Youn is currently working on "Pachinko," a TV series adaptation of the bestselling novel with the same name by Korean American author Min Jin Lee. Ms. Youn will play the main character of Sunja on this series that will be released on Apple TV+.