Most of us are guilty of hitting snooze, once or twice (or, if you are anything like me, a whole 7 times!) before we finally make it out of the bed. So it is no wonder that we are short on time and always rushing through our mornings, barely leaving us any time to give our skin the proper care it needs.
From 10 Step Skincare to Korean Skip Care
Ever since the West was introduced to the 10-Step regimen, there has been no looking back. But if 10 steps feels overwhelming, you'll be happy to hear about the Korean "skip care" trend that relies on multipurpose products to achieve more in fewer steps. Skip care routine is especially well suited to sensitive skin that doesn't need over-exfoliation and normal skin types that don't need a large dose of active ingredients.
Less is More 
The skip care routine, also known as skin fasting, is all about getting skin savvy, identifying what works for your skin issues and sticking to the essential products. Many aestheticians actually believe that routinely adopting a simpler skincare regime allows your skin to relax and benefit from all the goodness it is receiving rather than constantly overwhelming it with layers of products.
Perks of Being Lazy 
Not only is the skip care routine simpler to follow, the idea of using fewer products is more sustainable as well. Koreans leverage their superior technology and innovations in the beauty industry to come up with amazingly versatile products, offering beauty aficionados just the right mix to nail skip care. The routine is also light on the pocketbook with fewer products doing the work of many. 
Harnessing the Power of the Essentials 
The skip care routine is a return to the basics: cleansing, toning, moisturising, and SPF. If you have problematic skin or specific issues you want to fix, like hyperpigmentation, acne, fine lines etc, skip care is probably too simplistic for you. But everyone can benefit from periodic spells of a pared down routine which may give you time for some much needed extra sleep. Here are some great Korean multi-tasking products for your next skin fast.
---
A breakdown of the skip care routine (4 Steps):
1. Cleansing 
Mamonde Petal Spa Oil to Foam Cleanser, $28, does the double cleanse in one go; the oil emulsifies into a creamy foam when you splash some water.
2. Toning 
The latest Korean toners come with multipurpose functions. I love Glow Recipe's Watermelon Glow Pore Tightening Toner, $38. This supremely lightweight, refreshing formula preps the skin with essential vitamins and amino acids, and helps to soothe skin. PHA provides a gentle exfoliation for softer, smoother skin while willow bark, a natural form of BHA, works to unclog and decongest pores.
3. Moisturizing
Your best weapon against aging is moisturizing! There are days when you are in a rush (to get to work or to hit the sack) and on days like this, skip even the toner and go straight to moisturizer. Dr. Jart+ Ceramidin Cream, $32, is supercharged with 5-cera complex and will feel great on all skin types.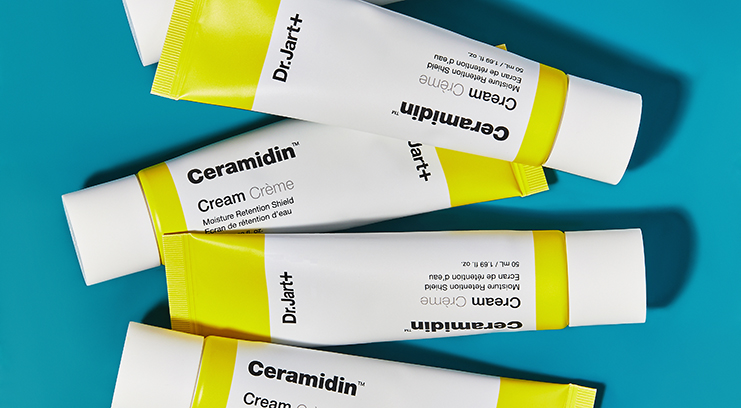 4. The Final Touch: SPF
If there is one product that you absolutely cannot skip as you head outdoors it is suncreen. SPF will always find its way into any Korean beauty regimen and my favourite remains the Dermalogy by NEOGEN. With SPF 50+/PA+++, $30. This advanced sunscreen is great for sensitive skin and hydrates while protecting.
---
Don't forget to supplement!
Skip care is great. But do try to supplement with the occasional sheet mask, ampoule, or exfoliator when you feel you have some time or you feel your skin needs a boost of nutrients.
---
Jia Kim is an electrical engineer by profession, skincare junkie by choice, and recently started following her true calling of writing.
---
We hope you like our product recommendations! All products featured on Best of Korea are independently selected by our writers. If you would like to purchase a product, please use our links and we may receive an affiliate commission for your purchase.