Young You won the South Korean Figure Skating Championship aged 11, and is only the 11th female skater to land a feared triple axel in competition – will she repeat the feat at Beijing 2020?
The 16-year-old Young You – dubbed the "next Yuna Kim" – is just like any other girl of her age who likes BTS and Ariana Grande. And just like her favourite movie, Frozen, she's also an ice queen. Winning second place at the ISU Four Continents Figure Skating Championships in February, Young You became only the second Korean to bring back a medal from this competition.
As the Beijing 2022 Winter Olympics is fast approaching, the pressure is on and the question on everyone's lips is – will she prove as successful as the country's previous Olympic gold medallist, celebrity skater Yuna Kim? Well – she's off to a good start …
---
1. She broke Yuna Kim's record as the youngest champion to win at the South Korean Figure Skating Championships
In 2016, Young won first place in the South Korean Figure Skating Championship as an 11-year-old (yes, 11!), breaking Yuna Kim's record as the competition's youngest champion. Young was inspired to become a figure skater after seeing Yuna win at the 2010 Winter Olympics in Vancouver – little did she know that she would eventually break one of her role model's records.
She recalls the moment when her childhood idol awarded her the medal. "My heart stopped. She told me 'good job' and it meant so much to me," she said later.
---
2. She is the only Korean female skater to have mastered the triple axel
Young's skating skills are beyond. She jumped the feared triple axel – regarded as figure skating's oldest and most difficult jump – in the 2019 Grand Prix Skate Canada, becoming only the 11th female skater to land a triple axel in an official tournament. Many fans are keen to see if Young will perform a successful triple axel in the upcoming Olympics – a feat only three skaters, Midori Ito, Mao Asada and Mirai Nagasu, have successfully achieved. Young also ambitiously spoke of her goal to perform quadruple jumps at the Beijing Winter Olympics.
---
3. Spending her childhood in Singapore, she can speak Mandarin and English too
What is this girl not good at? Young told the press that she hopes to deliver her acceptance speech in Mandarin if she wins at the Beijing Olympics. Handy that Young is multilingual, as she grew up in Singapore. In an interview, she recalled her favourite Singaporean dishes to be roti prata and Chinese curry. In 2012, she returned to Korea to step up her skating hobby into a profession.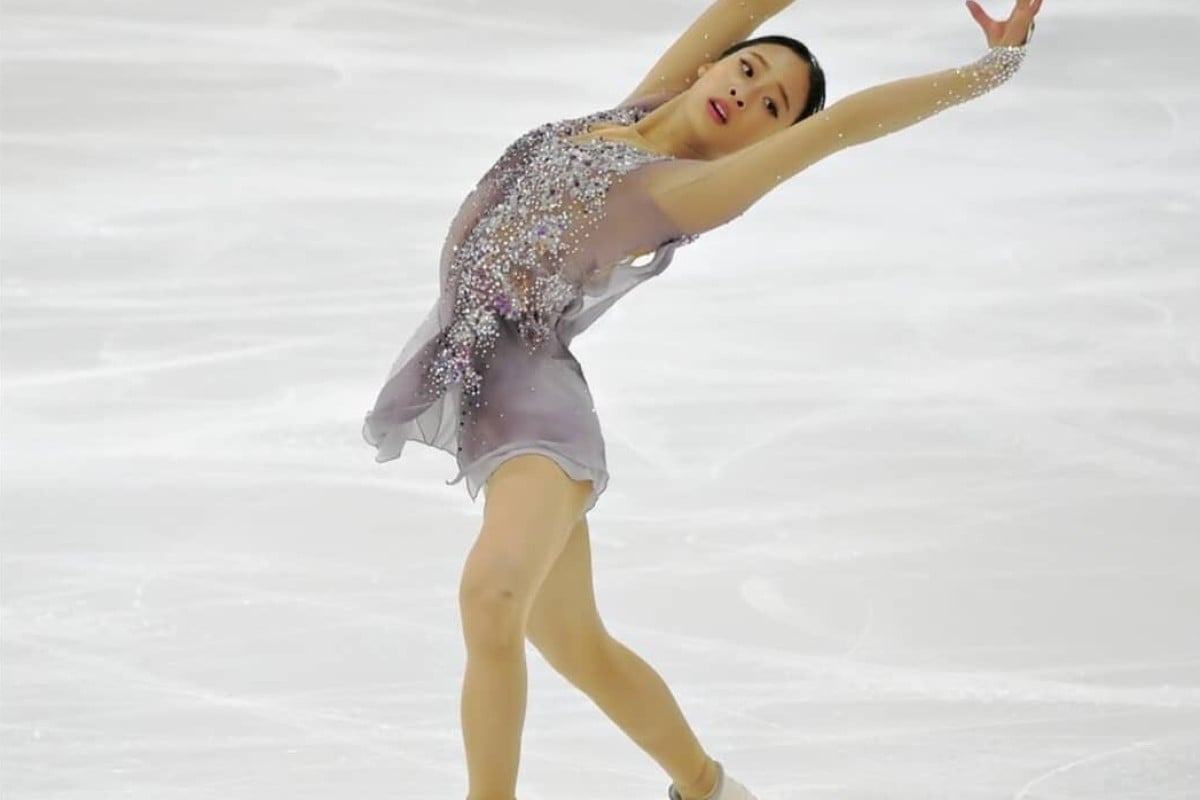 ---
4. She was bullied in Korea for not being fluent in Korean
After spending all her childhood in Singapore, adjusting to life in Korea was not easy for Young. In fact she was bullied at school for not understanding Korean very well. In an SBS YouTube interview, Young said, "I got ignored a lot because I couldn't pick up what kids were saying. Once a boy even grabbed me by the collar."
Her mother Lee Sook-hee told The Straits Times that, "things got better as her Korean improved, along with her skating skills, and she started making new friends". This was also the time when Young grew incredibly as a skater, learning triple jumps in just a year. She practised everyday for seven or eight hours, at the exact skating rink that Yuna Kim used to practice.
---
5. She used to freak out on the day of a competition
Young used to get overly nervous and sensitive on the day of any competition, and held superstitions such as wearing specific socks or hairbands. She's been trying to get rid of these behaviours by intentionally going against her habits. After she won the silver medal at the Four Continents Figure Skating Championships in February 2020, she told the press, "I want to overcome all my jinx and conclude this season with no mistakes".