U.S. Representative Young Kim (CA-39) joins The Korea Society to share her journey in becoming one of the first Korean American women elected to Congress in its 230-year history. As an immigrant, small business owner, and previous California State 65th district Assemblywoman, we will explore how Congresswoman Kim pursued the American dream to become a successful Korean American leader and politician. The conversation will be moderated by Ambassador Kathleen Stephens, former U.S. Ambassador to Korea and Korea Society Board Chair.
Women in Congress: A Conversation with U.S. Representative Young Kim
---
ABOUT THE SPEAKER: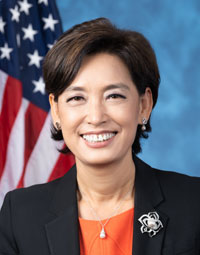 Hon.Young Kim
Congresswoman
U.S. Representative for California's 39th Congressional District
Congresswoman Young Kim is proud to represent California's 39th District, which includes parts of Los Angeles, Orange, and San Bernardino counties, in the U.S. House of Representatives.
An immigrant, small business owner, community leader, and mother, Young is proud to be one of the first Korean-American women ever to serve in Congress and help all Americans have the chance to achieve their dream just like she did.
As an immigrant to the United States, Young has dedicated her life to giving back to her community. She started her public service as Director of Community Relations and Asian Affairs for former Congressman Ed Royce (CA-39), where she was a key liaison to 39th District and advisor on issues pertaining to the Asian-American community and foreign policy.
Prior to serving in Congress, Young was the first ever Korean-American Republican woman to serve in the California State Assembly. As an Assemblywoman, Young fought to grow jobs , support small businesses, ensure public safety, promote educational opportunities, support veterans, and protect victims of domestic violence.
Young is a small business owner, a long-time community leader, and has been actively involved in numerous organizations throughout the 39th District. She and her husband Charles reside in La Habra and are the proud parents of four grown children – Christine, Kelly, Alvin, and Hannah.
ABOUT THE MODERATOR: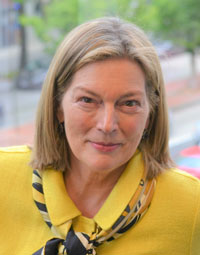 Amb. Kathleen Stephens
Chair, Board of Directors, The Korea Society
President & CEO, Korea Economic Institute
Ambassador (ret.) Kathleen Stephens is a former American diplomat. She was U.S. Ambassador to the Republic of Korea 2008-2011. Korea has been a leit motif of Ambassador Stephens' life and career since she served in rural Korea as a Peace Corps volunteer and trainer, 1975-1977. She was in Korea 1983-1989, first as a political officer at the U.S. Embassy in Seoul reporting on Korea's domestic political and human rights scene, and later leading the U.S. Consulate in Busan.
Other overseas assignments included postings to China, former Yugoslavia, Portugal, Northern Ireland, where she was U.S. Consul General in Belfast during the negotiations culminating in the 1998 Good Friday Agreement, and India, where she was U.S. Charge 'd Affaires (2014-2015).
Ambassador Stephens also served in a number of policy positions in Washington at the Department of State and the White House. These included acting Under Secretary of State for Public Diplomacy and Public Affairs (2012), Principal Deputy Assistant Secretary of State for East Asian and Pacific Affairs (2005-2007), Deputy Assistant Secretary of State for European and Eurasian Affairs (2003-2005), and National Security Council Director for European Affairs at the Clinton White House.
Stephens was William J. Perry Fellow for Korea at Stanford University 2015-2018. She is a Mansfield Foundation Distinguished Fellow, Pacific Century Institute board chairman, vice-chair of the board of trustees for The Asia Foundation, and board chair of The Korea Society.
She has been President and CEO of the Korea Economic Institute of America since September 2018, based in Washington, DC.