Korean-American Women Elected to U.S. Congress for the First Time
For the first time in the U.S., Korean-American women have been elected to the U.S. Congress in its 230-year history. Korean-Americans Michelle Park Steel and Marilyn Strickland are set to make history.
In the U.S. election, Korean-American Michelle Park Steel has won a seat in the House of Representatives. Republican Michelle Park Steel received around 51 percent of the vote to unseat first-term Democrat Harley Rouda. She will represent the 48th district of California which is based in Orange County.
On another historic note, Democrat Marilyn Strickland is to be newly elected to Congress this term. Marilyn Strickland, whose Korean name is Sun-ja, beat out fellow Democrat Beth Doglio and Strickland will represent the 10th district of the state of Washington, which includes the state capital, Olympia.
After her win, Strickland stated, "I am humbled and honored by the trust the people of the South Sound have placed in me to be their voice in the United States Congress. I want to say how grateful I am to all those who have stood alongside me in this journey. From the bottom of my heart: Thank you."
---
Four Korean-Americans to be in Congress
When NJ Democrat Andy Kim won an extremely tight election in 2018, he became the only Korean American in Congress. Now with his historic re-election, there are likely to be four. Following Andy Kim are Michelle Park Steel and Marilyn Strickland, while Republican Young Kim is in the lead in California's 39th district on the western edge of LA. Young is on course to unseat the incumbent Democrat.
Update: Republican Young Kim has defeated Democratic Rep. Gil Cisneros in the 2020 election.
---
Republican Young Kim Elected to CA-39
---
Michelle Eunjoo Park Steel
"I'm a public servant, mother, and proven tax-fighter who has spent my career creating jobs, holding a failed government system accountable, and ensuring it always works for the people it serves.
As a young adult, I came to America with my mother and two younger sisters from South Korea. Like so many before me and many more after me, my family came to America searching for opportunities with the hope for a better future."
---
Marilyn Sun-ja Strickland
"I'm Marilyn Strickland, and it would be my honor to represent you in Congress. I was born in Seoul, South Korea. My father, who fought in World War II and Korea, met my mother while he was stationed there after the war.
If elected to Congress, I will be the first African-American to represent Washington State at the federal level, and the first Korean-American woman elected to Congress in its 230-year history."
---
Young Kim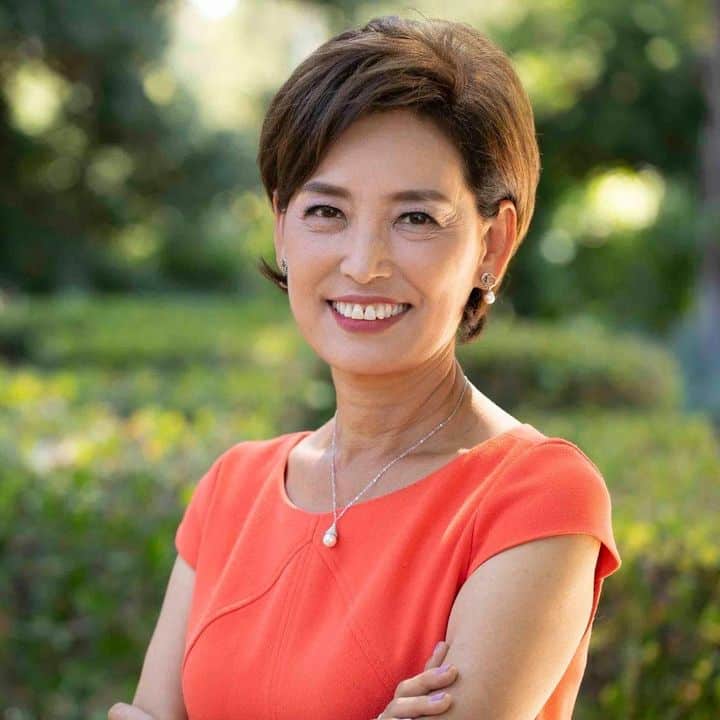 "I first came to this country as an immigrant and through hard work and determination achieved the American Dream. As an immigrant, small-business owner, and mother, I have spent my career in this community, fighting to give all Americans a chance to live their own dream.
As the first Korean American Assemblywoman to represent Southern California, I stood up for what is right and fought for victims of domestic violence, championed legislation to keep tuition at public colleges low, secured funding for veterans and homeless children, and fought tax increases that hurt middle-class families."
---
Andy Kim
"Congressman Andy Kim was elected to the U.S. House of Representatives in 2018. He represents the Third Congressional District of New Jersey, which stretches from the Delaware River to the Atlantic Ocean encompassing most of Burlington County and parts of Ocean County. 
Congressman Kim grew up in South Jersey, the proud son of Korean immigrants.  His father and mother raised Andy and his sister in South Jersey because of the top notch public school system and safe communities.  Andy attended public K-12 schools and credits the quality of his education with helping him become a Rhodes Scholar and leading national security expert."