The explosive growth in the popularity of Korean pop culture has made Korean movies on Netflix a must have genre for this leading streaming platform. From nostalgic classics to slick modern dystopian thrillers, some very entertaining Korean movies are now available for viewing with a Netflix membership.
Korean filmmakers always seem to know how to push our emotional buttons as well as push the envelope on what is considered acceptable, tackling even taboo subjects head-on. The best Korean movies combine deeply emotional storylines with slick sophisticated cinematography and the results are uniquely entertaining.
At the same time, there are plenty of Korean clunkers out there so without further ado, please check out this list of the best Korean movies on Netflix that are available to stream right now.
---
In a quaint village near the southern coast of Korea, the townspeople rely on the local nuclear power plant for their livelihood. Though many have nagging concerns about the safety of the plant it isn't until an earthquake hits that people are forced to wake up and face the consequences of the decades of neglect that now put the entire nation at risk.
Based on a true story of widespread corruption in Korea's nuclear facilities inspection certifications, "Pandora" explores the devastating risks that nuclear energy dependent countries like Korea take as a trade off for cheap energy. "Pandora" is a thrilling and moving story centered around a family that struggles to stay together through a disaster that threatens to end life not only for them but for their entire nation.
---

Truly one of the best Korean movies on Netflix, "Time To Hunt" is a high-octane Netflix Original crime thriller that exceeds expectations with intense action sequences, bromance, and edge of your seat drama. Set in a dystopian poverty-stricken South Korea, four friends pull off a reckless heist to escape their dire financial straits but in doing so, get themselves on the radar of a ruthless assassin who will stop at nothing to hunt them all down. Reminiscent of the Terminator, Park Hae-soo's excellent performance as the chilling assassin won him a nomination for a Baeksang Award for best new actor.
---
Snowpiercer (2013)
This pre-Parasite gem by Bong Joon Ho is a wildly imaginative dystopian thriller with a star studded cast including Tilda Swinton, Chris Evans, Ed Harris, Octavia Spencer, John Hurt, and Song Kang-ho. A South Korean-Czech co-production, the film marks Bong's English-language debut.
The story takes place in a future where a failed global-warming experiment kills off most life on the planet. The Snowpiercer is a train that travels around the globe via a perpetual-motion engine, and order is sustained by a strict class system that is challenged by a rumbling lower class.
For those who are left wanting more of the "Snowpiercer" story after watching this film, an American television series can be found on TNT, starring Jennifer Connelly and Daveed Diggs.
---
Steel Rain (2017)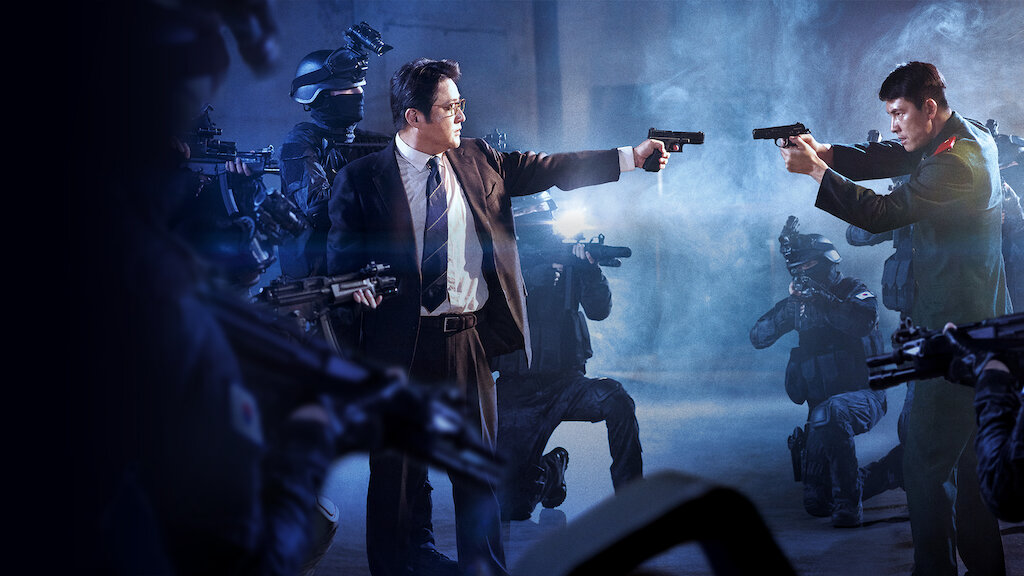 "Steel Rain" begins with Eom Chul-woo, a soldier of the North Korean Special Forces, who has defected into South Korea along with another very important yet unconscious man. Eom then meets up with Cheol-woo, the Chief of Foreign Security, and together they must resolve to prevent the imminent Korean war which might involve the use of nuclear weapons. "Steel Rain" is an electrifying affair, with moments of grief, action, adrenaline rush, and suspense that has been carried throughout the film.
---
Okja (2017)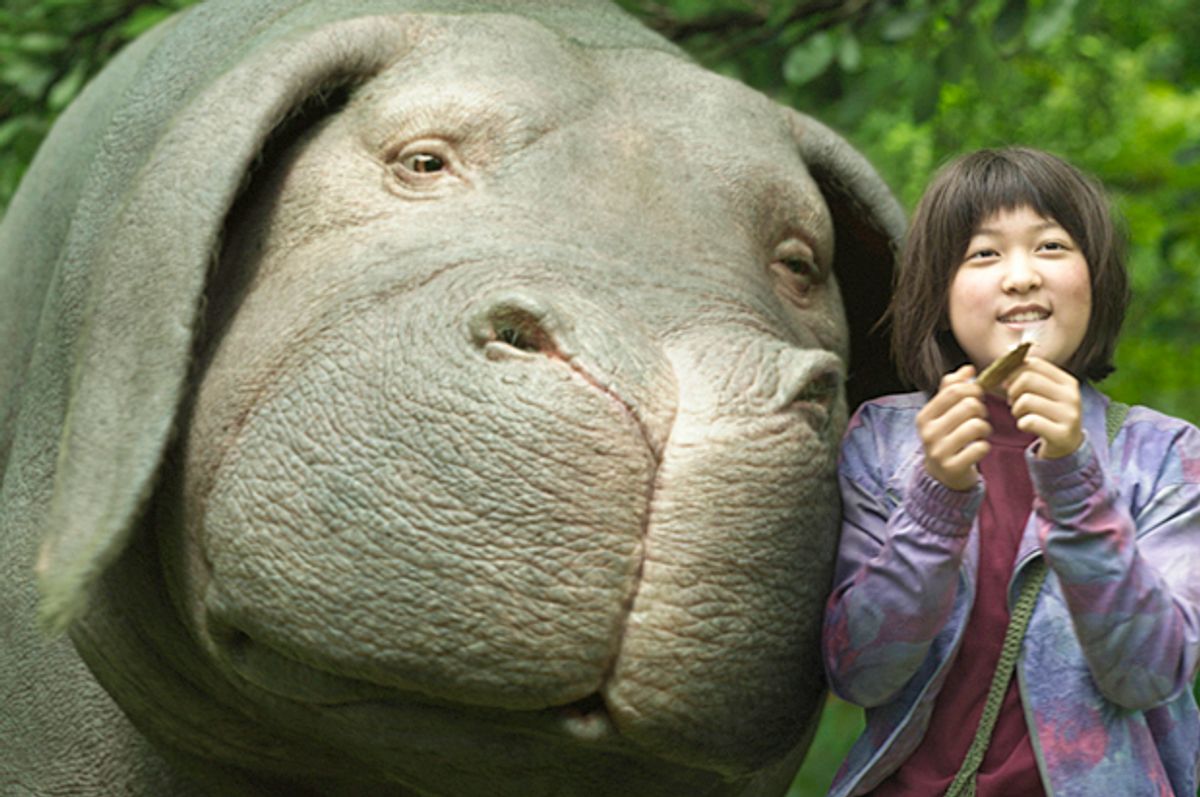 A South Korean-American co-production, "Okja" is a family friendly film by the acclaimed director Bong Joon-Ho and is probably among the best known Korean movies on Netflix. The story of "Okja" centers around the story of a pig that has been genetically engineered to be of massive size and to produce pork of the finest quality.
Many such pigs were distributed by a company all over the world to farmers, and the one which turned out to be the best of the lot is the eponymous pig, Okja. When the company takes Okja away, her owner, a little girl called Mija, decides to rescue Okja from being slaughtered. This takes Mija from her small village to Seoul, and from there to the United States.
A highly entertaining watch, "Okja" is very different from what we have come to associate Bong Joon-Ho. The film is smartly written, has its moments of brilliance, and is certainly one of the best Korean movies on Netflix.
---
Seoul Searching (2015)
If you're into John Hughes movies, you'll really like this movie. If you know anything about the raucous annual summer pilgrimage that teens from all over the world make to Korea each summer, you'll love this movie.
"Seoul Searching" is a candy colored coming of age movie by Korean American filmmaker Benson Lee. It transports you back to the 80's era of Madonna and Erasure, when the South Korean government started a program for non-resident Korean teens to visit the country and learn a few things about their roots. Revolving around four characters who land in Korea to experience their motherland for the first time, this film reflects many true stories of out of control teenagers who had the time of their lives.
---
High Society (2018)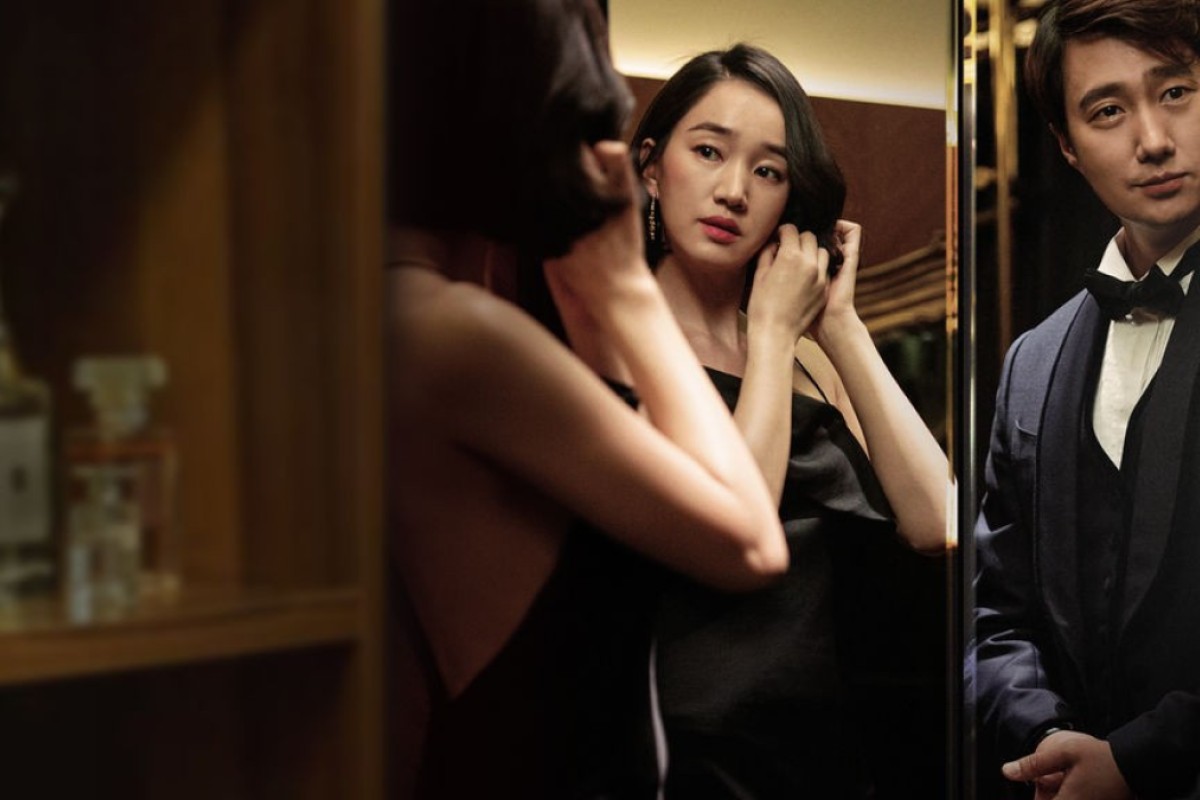 "High Society" follows a social climber middle-class couple – a university professor with political ambitions and his art gallery curator wife – as they trade in their morals and ethics to get into an ultra exclusive club. To join the ranks of the South Korean elite, these two are willing to do just about anything. Featuring lots of glitz and glamor in the upper echelons of society, the film "High Society" gives viewers a sneak peek into the sometimes morally-compromised world of the uber-rich.
One of the most stylish Korean movies on Netflix, this sexy drama will shock and entertain even the most jaded audiences.
---
Tune In For Love (2019)

"Tune In For Love" is a sweet, heartfelt love story between a kind, straight-laced woman and a reticent man with a dark past. They first meet as teenagers when the boy, fresh out of juvie, gets a job at the girl's family's bakery. The duo forms an instant connection but are tragically separated, until fate brings them together again, years later.
Now in their late twenties, the two begin dating but problems arise when he is not very forthcoming about his past and she just wants to know him better. Slow at times but mostly engaging, Kim Go-Eun and Jung Hae-in display great chemistry as the lead couple and look like they truly belong together.
---
Burning (2018)
Based on a short story by acclaimed author Haruki Murakami, "Burning" is literally a slow-burning character study of three individuals caught in a potent love triangle. Isolated writer Jong Su meets his childhood neighborhood playmate Hae Mi and they end up sleeping together. He reads way more into the casual encounter and starts to think of her as "his girl", but Hae Mi possibly is not interested in pursuing a relationship with him and just wants him to look after her cat while she goes on a trip.
Jong Su, like the dutiful boyfriend he imagines himself to be, takes care of Hae Mi's cat and goes to pick her up at the airport on the day of her return. He is taken aback when she arrives with a new boyfriend in tow – rich and entitled Ben played by Steven Yeun of "Minari", and the audience is pulled into an unsettling mystery full of dread and doom. You know something bad is going to happen. This psychological thriller builds up hair-raising tension and climaxes in a fantastically unpredictable manner.
---
#Alive (2020)

People are getting accustomed to being cooped up in their homes during this ongoing pandemic and will relate only too well to this zombie film. "#Alive" is a thrilling survival drama featuring a lone gamer stuck in his house with no food, no weapons, not many resources, and a horde of hungry zombies surrounding his building, almost kicking down his front door. He is digitally cut off and has no way of surviving unless he gets creative.
The best thing about Korean zombie movies is that their zombies are not the slow, mindless creatures of "The Walking Dead", but extremely fast and vicious and scary. With "Train to Busan" no longer available on Netflix, "#Alive" slides into its place as one of the best zombie Korean movies on Netflix.