On a cold dark night, there's nothing like watching a totally absorbing K-Drama while cuddled up on the sofa with a warm blanket. And what could be more absorbing than a great whodunnit that leaves you stumped and second-guessing your own eyes and ears? Korean dramas are one of the fastest-growing genres in the world and they're often full of romance, family values and melodrama. However, some Korean dramas like "Beyond Evil" go beyond typical love stories and explore more complex themes such as childhood trauma, revenge and murder. Here's a preview of "Beyond Evil", the K-Drama that will keep you guessing for weeks (or maybe just days depending on your proclivity to binge-watching).
---
The Plot
Despite the chilling title, "Beyond Evil" is not a horror drama. More reminiscent of the recent HBO murder mystery "The Undoing", it is an intriguing drama that creates multiple possibilities, each making perfect sense only until the next revelation. The story follows two fearless and dedicated policemen from the Manyang Police Station, Lee Dong-sik and Han Joo-won, and unfolds as they try to catch a serial killer responsible for crimes against vulnerable women. In doing so, they come to question everyone's innocence in this case, including their own.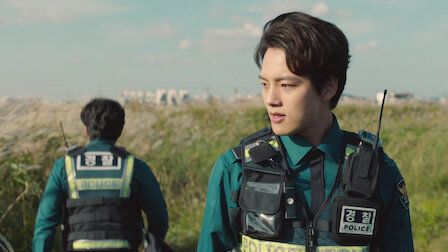 ---
Beyond Evil's Unique Appeal
"Beyond Evil" is a drama with a captivating plot, great writing, fantastic acting and heart-pounding action. One might argue that there is a twist or two too many but nonetheless, the clever storytelling is worthy of suspending disbelief a few times. The two detectives are obsessed with the same goal of finding a killer who has been on the loose for twenty years. Polar opposites, the two are forced to be partners and slowly find more and more common ground as they get closer to solving the case.
The son of a powerful deputy police commissioner, Han Joo-Won has seen his share of dirty politics and is trying to find his own, more just, way in the world. A smart, hard-working detective who graduated at the top of his class, Han is confident and arrogant when he begins investigating the murders, but he soon realizes he's in over his head.
Lee Dong-sik is a native of the small town whose life was shattered when his sister mysteriously disappeared twenty years ago. His family is broken beyond repair after the tragedy but he creates a new family of friends in the neighborhood who are fiercely loyal to one another.
Both cops are obsessed with finding out the truth but for very different reasons and with very different tactics.
---
Should You Watch "Beyond Evil"?
"Beyond Evil" was a big winner at the 2021 Baeksang Arts Awards, winning Best Drama, Best Screenplay and Best Actor, while garnering nominations in many other categories. It is one of the most well-made Korean dramas on air today and has been praised for its savvy plotline and complex characters. It touches on themes that are often taboo in Korea such as: broken families, betrayal of family, people with disabilities and deep institutional corruption.
Shin Ha-kyun won the Best Actor award for his excellent portrayal of the lead character of Lee Dong-sik. Yeo Jin-goo was perfectly cast in the role of Han Joo-won, the young detective with a privileged yet tortured past. Beyond the brilliant main characters, "Beyond Evil" has an impressive supporting cast that includes actors like Lee Chang-jin, who played the gangster contestant from Squid Games, and veteran actor Nam Sang-bae.
With so many Korean dramas out there, it can be difficult to figure out which one to watch. "Beyond Evil" takes viewers on a thrilling ride of mystery and suspense and is a must-watch for fans of crime dramas.
"Beyond Evil" is available to watch on Netflix.