The glass skin of Korean women has been a source of envy for decades. Many people attribute it to genetics. But the truth is that everyone, regardless of race, can achieve the coveted rewards of K-Beauty.
---
What is K-Beauty?
K-Beauty stands for Korean beauty and to understand it, the first thing you need to know is how Korea's philosophy of skincare differs from the Western approach. K-Beauty is especially known to prioritize clean, sensitive skin-friendly formulas to achieve a healthy and wholesome look. The main difference between Korean and Western brands is that K-Beauty focuses on preventative products rather than problem-solving products, which explains the differences in ingredients used. 
Although prevention is the focus, there are plenty of problem solving Korean products as well, and it's interesting to note that K-Beauty got its start in the Western world with the now famous BB cream. BB stands for blemish balm and this product was developed to be an all in one moisturizer, primer, SPF, foundation, skin treatment, and concealer meant to be used after dermatological treatments.
---
Taking Over the World, One Sheet Mask At a Time 
Western brands are jumping on the wagon with their own cushion foundations, serums, and especially sheet masks. Here's a look at how Korean skincare differs from Western beauty tactics, and how formulation and routines make all the difference: 
---
Unmatched Innovation
K-Beauty regiment starts with a specific layering of products. The formulas and ingredients work in synergy for maximum benefit and the layering of products is done so that the formulations transition from thinnest to thickest. 
The competition in Seoul is so fierce, with thousands of beauty companies marketing their merchandise that a new product has to be at the top of its game to stand out!
The maxim is that Korean products are 10 years ahead of the American beauty offerings. The reasons for rapid innovation are lack of red-tapism, beauty-obsessed and educated clientele on the lookout for the next Big Thing in the market, and fierce market competition.
 So from snail mucin to bee venom, and from cica and mugwort to green tea and bamboo extracts, Korean skincare aims to deliver the perfect combination of goodness to your skin so you can minimize the covering effects of makeup.
---
Skincare First
While Western beauty products are aimed towards masking skin problems using makeup, Koreans invest in skincare from a very young age. So instead of using concealers to cover under-eye bags, Koreans will fix their sleeping patterns and use gel or water-based eye cream formula infused with herbs such as cica to get rid of the underlying problem. And instead of trying to reverse sun damage, they will avoid the sun to prevent issues like dark spots and wrinkles.
Skincare is such a cardinal part of the Korean culture that even the makeup products are marketed on the basis of the skin repairing benefits. There is a reason why BB cream took the world by storm, who doesn't like a tinted moisturizer that covers up blemishes as it heals and nourishes your skin? 
---
The 10-Step Skincare Routine
The result of this beauty obsession is evident as the 10-Step skincare regime took over the world! A common misconception is that you need to do 10 steps every day and that is simply not true. In fact it can be harmful to your skin and cause breakouts.
Essential steps are complemented with occasional exfoliation, treatment, and sheet masking. Double cleansing is done at night while morning routines should start with only water based cleansers. Frequency of sheet masking depends on how dry or fatigued your skin is, and applying toner, essence, serum can be mixed up as need. Moisturizer is a must as is sunscreen every morning even if it is cloudy outside. At night, a heavier sleeping pack and eye cream replace the sunscreen used in the day time. 
---
Start with a Blank Canvas
The one cardinal sin in Korea is hitting the sack with any trace of makeup on. It is very much similar to how the Westerns perceive those who fail to put personal hygiene first. Koreans may not shower as often as Americans but they will not go to bed without double cleansing their face. Double cleansing refers to the two part process of first using an oil-based cleanser to remove makeup and oil-based impurities while a second water based cleanser removes pollutants like dirt and sweat. 
---
Putting those Nutrients Back into Your Skin 
Koreans take a gentler approach towards skincare, with a focus on skin nourishment. This is different from peeling it off to reveal the fresh skin underneath, the approach taken by Western beauty brands marketing high-potency acids and exfoliants. 
K-Beauty follows the concept of building a skin barrier. The products are applied using soft hands, tapped gently into the skin, followed by the facial massaging techniques to increase circulation and boost up the anti-aging effects.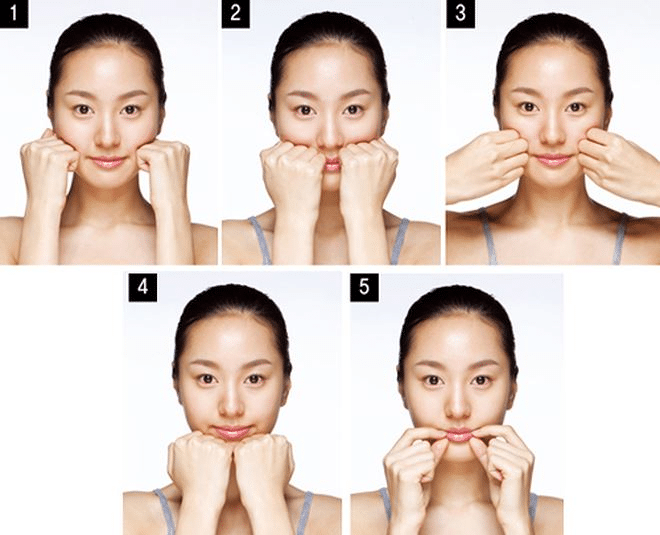 ---
Hydration…and Then Some!
Koreans aim to achieve the chok chok look, i.e. a supple, lively, and dewy skin. If you want in on the devilish deal that the Korean women have made to appear ageless, you need to invest in skincare.
If you start early enough, properly cleansed, moisturized skin protected from the sun will appear smooth and healthy through old age, but even if you've harmed your skin with sun exposure or improper care, you can still reverse some of the damage with a new routine.
---
If You Can Only Do One Thing: SPF!
Using parasols when out and about or visors and gloves while driving, Koreans take sun protection beyond any kind of SPF cream. 
Instead of bronzed sun-kissed look that is coveted by all in the West, Koreans highly prize fair skin, and not only because of the damage sun does to the skin. The idea stems from the past where the rich stayed indoors while the poor in the society worked outdoors, and hence the no-tan, very fair, translucent skin became the ultimate beauty standard. 
There are a ton of K-Beauty products that are focused on brightening or whitening the skin. Some products are infused with actives like niacinamide which eliminate skin blemishes and dark spots while the licorice extract & Vitamin C have a brightening effect on the skin. 
---
When All Else Fails
If you've already damaged your skin or are in the market for some quick fixes, you are not alone! Korea not only has preventive care, they are also the best in the world at dermatological treatments that will turn back the hands of time and help remedy whatever ails your skin. There is no shortage of highly qualified skincare clinics in Korea and best of all, the treatments cost a fraction of what they do here in the States.
Wherever you are in your skincare journey, its never too late to hit the reset button on your skin which is a living breathing organ. Start with a great sunscreen and go on a K-Beauty journey with us as we explore the best products and latest innovations to come out of Korea.
---
Jia Kim is an electrical engineer by profession, skincare junkie by choice, and recently started following her true calling of writing.