About 15 years ago, I was carrying my toddler up a hill from a small lake to our cabin in the woods. He sat astride my shoulders, taking in the view. It was his accustomed perch, but this time I told him that someday it would be his turn to carry me, as I would be smaller and weaker than him. He giggled at the outlandish image. While that time has not yet come, it approaches.
When my father passed away last year, he was so small and diminished, I could indeed have easily carried him. And that same year, my son surpassed me in height. As the years had shrunk my father's small frame ever tighter, they transformed my once wobbly lad into a graceful athlete. Just as remarkably, as my best pal grew emotionally distant from me as teenagers inevitably do, my forbidding father had drawn closer. The last time I saw him, we let ourselves hold each others' hands, as he drifted off to sleep.
In reflecting on the significance of Father's Day, I can't express a proposition or a theme about what fatherhood is or should be. In their stead, I find myself trying to sort through memories of the ebb and flow of affection, from father to son and son to father, and back again. The feelings and understandings I have now, having lost my father and having been a father myself, are not what they were when I was his son growing up. Nor was he then the father who held my hand as he slept.
To the contrary, he was the kind of man I could never imagine embracing with affection. Like so many of his generation, what characterized him was a hard-edged stoicism and the capacity to endure. Those were the qualities that saved these men from the ruins of the Korean War; it gave them the strength to build just one-half of that small, riven peninsula into the world's 8th largest economy in just 50 years. But it also meant that the fathers we've known, and who are among the men we honor today, were the hardest of men, working uncomplaining alongside the most resilient of women.
Even within this singular generation, my father's story stood apart. He was orphaned at the age of 17 when he fled the north and surrendered the comforts of his family, knowing it would soon be occupied by communism. Alone in the dirt streets of Seoul, he managed to scrape out a living and then some.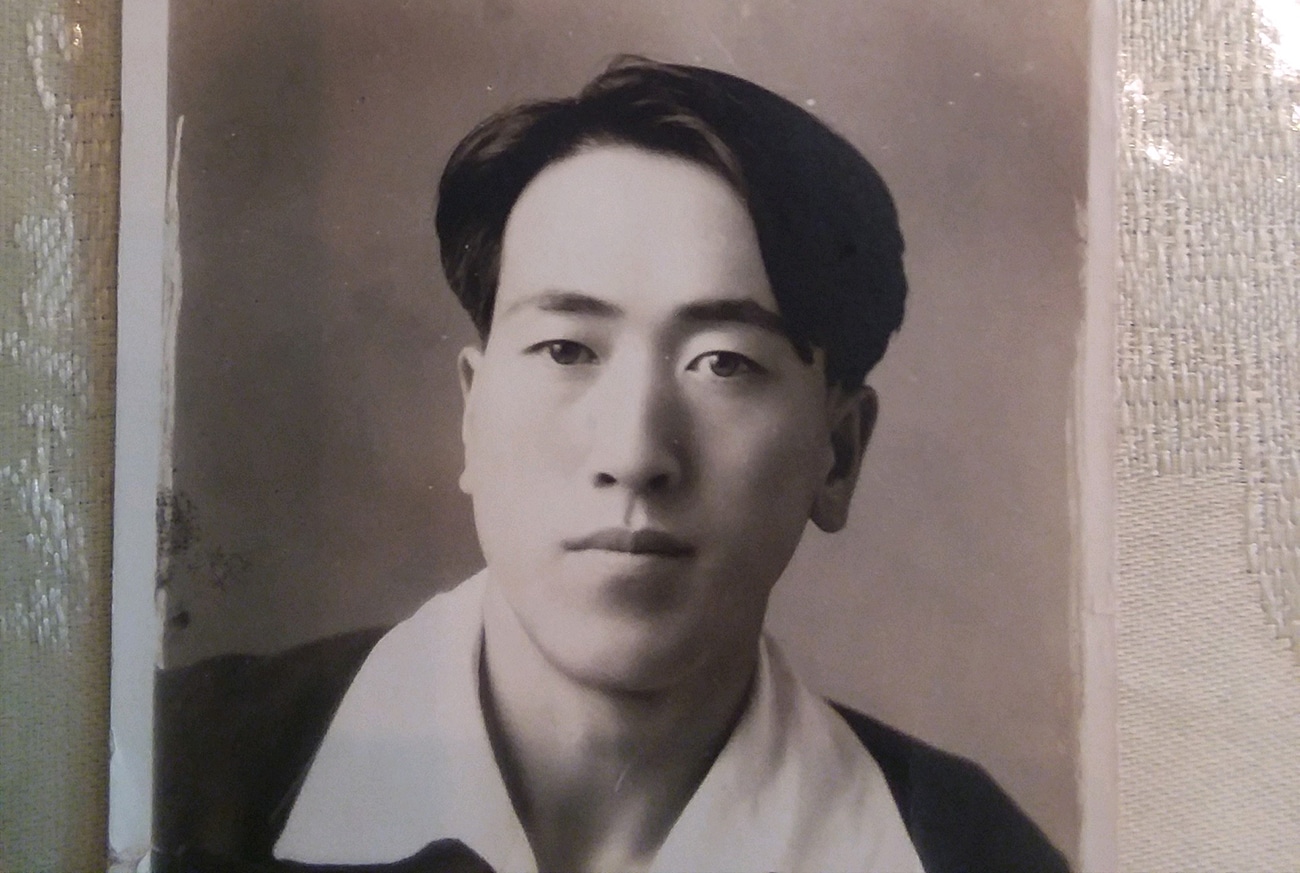 He taught himself English, served in the Korean War, and later married my mother, a devout Christian. Influenced perhaps by his father-in-law, my maternal grandfather, he committed himself to a life of ministry. He came to the U.S. in 1960 to earn a degree in theology, leaving my mother, his two-year old daughter, and me — then only a few months old — in the care of my grandfather. Beginning anew at the age of 30, with his imperfect English, this audacious man somehow managed to obtain a degree in theology and then a PhD in Philosophy. His dissertation was on French-based existentialist phenomenology, but he learned German along the way as well. For all his intellectual accomplishments in that period, they are overshadowed by his spiritual transformation. He had gone from Christianity to hard-drinking atheism. Truth, he concluded, was to be found in the reductionism of Nietzsche and human character, not Christian doctrine.
This is the changed man my gentle mother found when, seven years after departing from Korea, with a philosophy teaching post at a university, my father finally brought his young family to rejoin him in America.
When I met him essentially for the first time as a seven-year old, I found a man ill-suited for fatherhood. The intensity that propelled him through every obstacle in life left him intemperate and with little patience for the ways of children. He had a brittle temper, resenting domestic distractions from his pursuit of a new philosophical insight, one that would reveal a final truth about the human condition. When he was not studying in his den, he was lecturing all of us about the virtues of character, by which he chiefly meant independence, intellectual honesty and disdain for the herd of humanity. He once found a draft of a novel I was writing as a 13-year old and ripped it in half shouting at me to wake up from my daydreams and read biographies of great men instead.
Yet he also took me fishing. He loved the solitude of bodies of water in the woods, and I came to love it too. While there was no talking on the long car rides to and from the lakes or rivers, at family dinners, he would regale us with stories about his escape from the north, the family he left behind as a boy, whom he would never see again, his ordeals in Seoul among the lost orphan youths, and his tribulations alone in America.
It was not until I graduated from college that my father and I began to talk to each other about ideas and even each other. This came about because of yet another unexpected turn in his life. One evening, he hosted an old friend from Korea who was a minister. In their discussion, he opened to a page in the Bible that he said was a revelation. It was a kind of St. Augustinian experience, where a cynical, intellectual pursuit for truth led to a profound religious awakening. Nietzsche, it turns out, leads not to truth but only to empty declarations of the human condition, mistaken for principled courage. In subsequent years, he revisited the path he had abandoned 20 years earlier and was formally ordained as a minister. He then led a church for several years offering sermons that were the most moving I have ever experienced, freighted with not only devotion but emotion and passionate philosophy.
It was in these latter years, when I was a man and he a minister that we discussed the most personal issues affecting the heart and mind.
And we got to fish together again. I had stocked a small lake at our cabin with bass, and they grew to fighting girth. When he visited, we did not fish alone. My children joined, eager to show grandpa how they could handle their rods and lures. "Amazing!" he would shout. My son would deftly row the boat as my father cast into the still surface.
Here at last was his reward, after a lifetime spent stoically surviving, then providing for a family, all the while struggling alone to find man's purpose, a destiny. If his heart had been held tight in the vice of ambition, it was let loose now, showering his grandchildren with words of love, encouragement and delight.
That our relationship was not so open in my childhood is a source of regret but not loss. I absorbed, at least, the merits of a principled life. In such relationships, the father's withholding of affirmation can be more strengthening for the son than the giving of it. It is pointless to wish that fathers like mine expressed more. They are caught in the ropes of their own time and circumstance; it is left to us to understand from our own experiences what we would be if not for them and to honor them for it.
I'm lucky of course. How many men lose their fathers without closure? Mine left me more than the solitary lessons of strength built on will and work. We had had time to fish together in the woods again, except now our words flowed freely between us. In the end, he told me he loved me and let me hold his hands as he fell asleep. I never got to ride his shoulders as a toddler, but with his last gesture he carried me up the last hill in our journey together.