With so many great streaming platforms it's not easy to know which are the best Korean movies to stream and where to find them. You've probably already watched 2020 Academy Award winner, Parasite, but have you seen his other masterpieces? There are at least four other Bong Joon Ho movies you must watch and that are miraculously available to stream in the US right now. Check off Memories of Murder, Mother, Okja, and Snowpiercer before calling yourself a Bong Joon Ho fan.
Korean cinema has long established itself as a fantastic contender in filmmaking, steadily drawing an expanding global audience with its many highly-rated flicks that range from stirring drama films to mind-bending thriller and action movies, and there are many other top notch Korean filmmakers that are getting overshadowed by the Oscars hoopla.
Here we've rounded up some of the best Korean movies you can watch to delve deeper into the truly amazing world of Korean cinema. These remarkable films span a variety of different genres, and include more must-watch masterpieces whether you're in the mood for a poignant, tear-jerker or an exciting thriller that will have you on the edge of your seat, there's plenty on this list for anyone to enjoy, including dramas, comedies , horror films — and yes — even zombie movies. From tales of revenge and love to compelling stories that truly make you think, here is just a sampling of the best that Korean cinema has to offer.
---
1. Parasite (2019)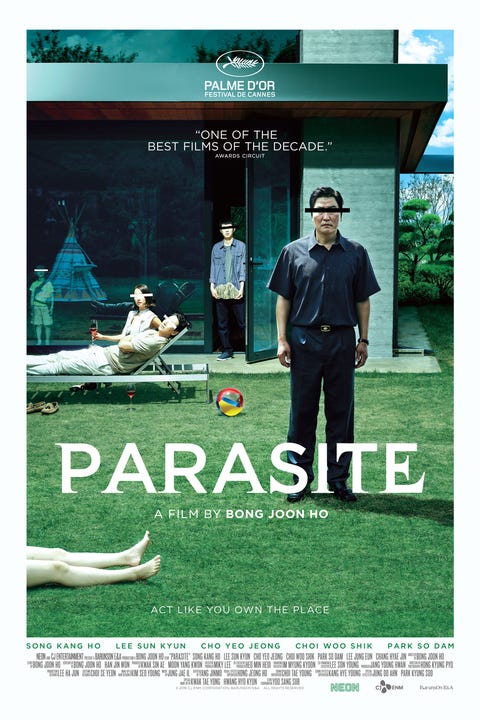 Whether you saw this movie on the big screen or small, you would be well served to watch it again to catch all the rich details that add up to a film that achieved the honor of becoming the first ever foreign language film to win Best Picture. With an engrossing and genre-bending plot, Parasite captivates with suspenseful storytelling all throughout the film — and delivers a truly intriguing take on the powerful themes of class, violence and social inequality.
WATCH ON AMAZON or HULU
---
2. Train to Busan (2016)
Another must-watch Korean thriller film, Train to Busan presents a fresh and original take on one of the most classic film genres — the zombie apocalypse flick — as it follows a man fighting for survival on a speeding train that's overtaken by a zombie outbreak. Prepare to be on the edge of your seat the entire time while watching this one!
---
3. Burning (2018)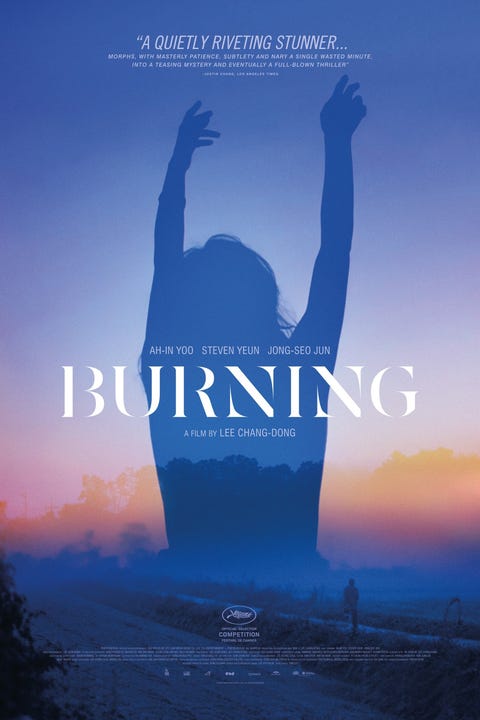 Based on the short story Barn Burning by Japanese author Haruki Murakami, this critically-acclaimed psychological mystery drama from famous Korean director Lee Chang-dong tells the quietly haunting story of a young man who faces a mysterious secret after his childhood friend returns from a trip — but brings along a man with a strange hobby (played by the The Walking Dead's Steven Yeun).
---
4. Lady Vengeance (2006)
If you loved Old Boy, Lady Vengeance is another masterpiece from director Park Chan Wook that you'll definitely need to watch (especially as it also stars two of Korea's top actors of all time, Lee Young-ae and Choi Min-sik). This thrilling flick presents a truly gripping revenge storyline that will duly fill you with shock and awe.
WATCH ON SHUDDER
---
5. Mother (2009)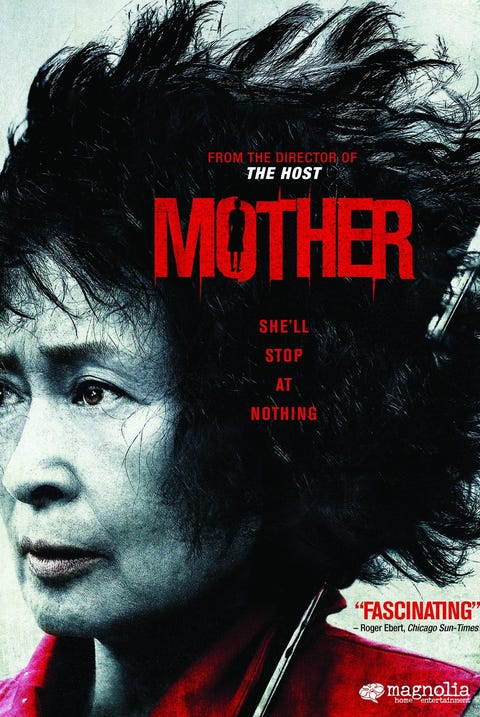 If you still can't enough of Bong Joon Ho's movies, Mother sees the notable director tackling the murder mystery genre for a fascinating and riveting thriller film about a mother who, after her intellectually disabled son is accused of murder, attempts to track down the real killer in order to clear her son's name.
WATCH ON AMAZON OR HULU
---
6. Extreme Job (2019)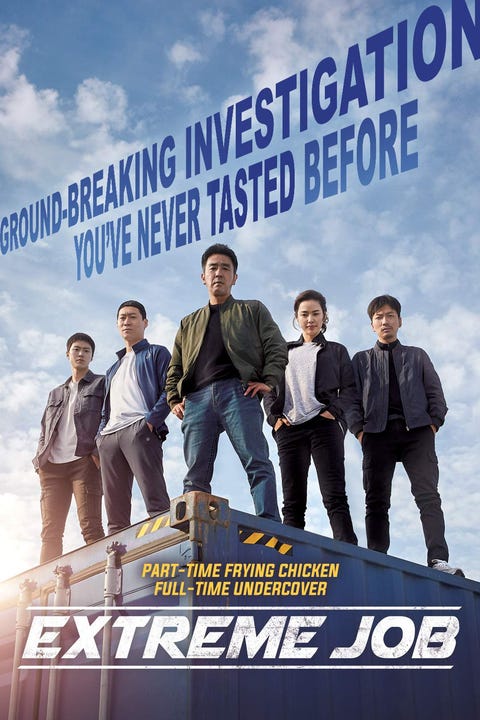 What happens when a team of narcotics detectives goes undercover in a fried chicken joint to stake out an organized crime gang? That's exactly the quirky premise of this recent cop comedy hit, which delights audiences with the perfect balance of exciting action together with feel-good comedy.
---
7. Old Boy (2003)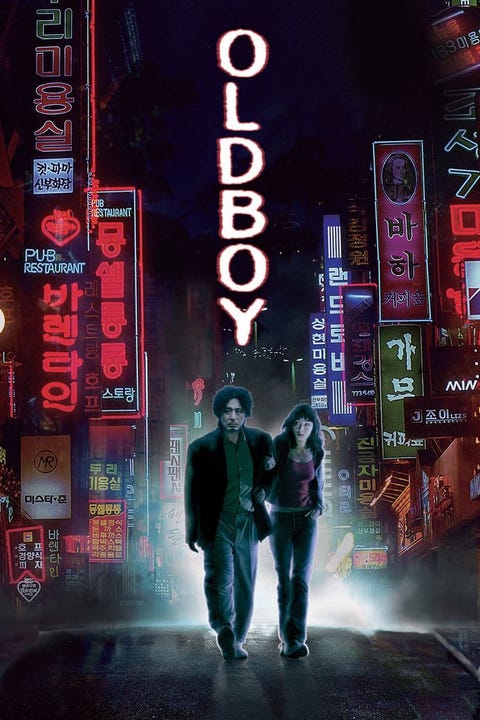 Perhaps one of the most well-known Korean films of all time, this dark and visceral vengeance movie from Park Chan-wook — one of Korea's most highly-acclaimed directors — follows a man who sets out on a revenge mission after inexplicably being imprisoned for 15 years. Warning: This one's definitely not for the faint-of-heart!
WATCH ON SHUDDER
---
8. Handmaiden (2016)
Another masterful film from director Park Chan-wook is this erotic psychological thriller film inspired by the 2002 novel Fingersmith by Sarah Waters. Set in 1930's colonial Korea and Japan, the film follows the riveting story of a Japanese heiress and her Korean handmaiden — who's actually involved in an elaborate plot with a con-man to seduce the wealthy woman from her inheritance.
---
9. A Taxi Driver (2017)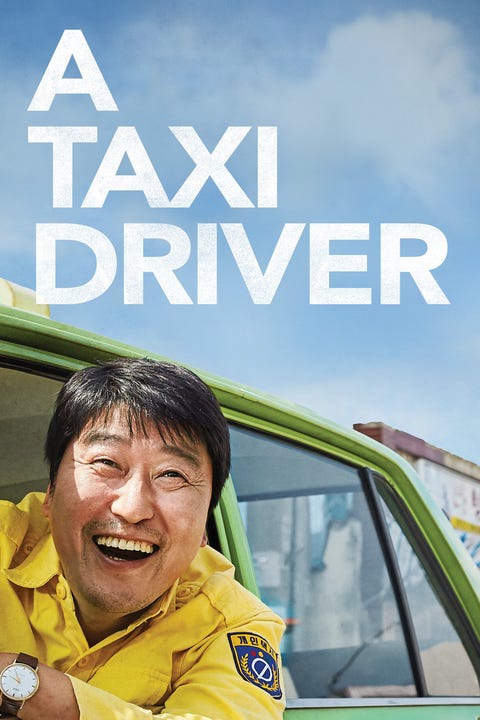 Parasite's Song Kang-ho stars in yet another great and critically-acclaimed film, this time about a cab driver from Seoul who unintentionally becomes involved in the Gwangju Uprising, a historical event that took place in South Korea in 1980. (Plus, it's based on a real-life true story, which makes it an even more compelling watch.)
---
10. Forgotten (2017)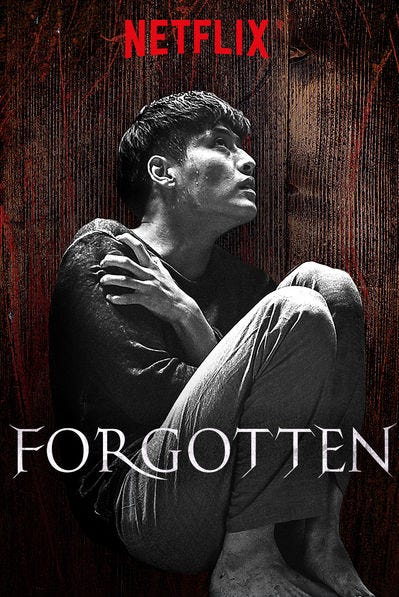 For those who can't resist an intense psychological thriller, Forgotten is a must-watch that follows a young man trying to uncover the truth behind the sudden return of his abducted brother. The film delivers edge-of-your-seat mystery together with suspenseful horror moments — and truly some mind-bending plot twists you'll never see coming.
---
11. My Sassy Girl (2001)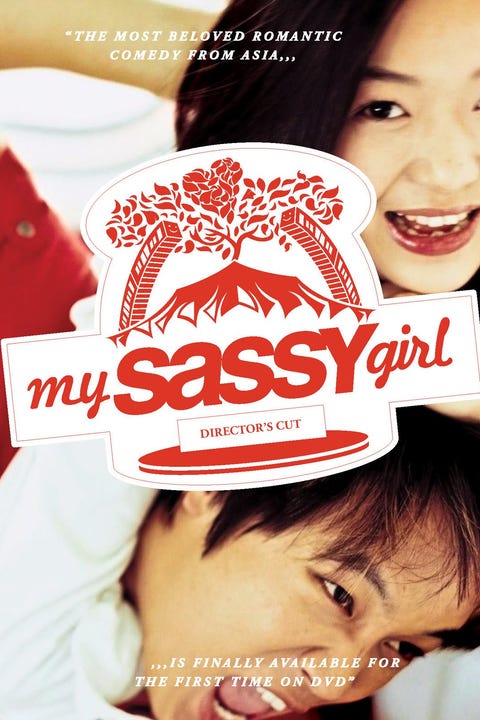 Korean cinema may usually be known for its harrowing thrillers, but this charming rom-com cult film is proof that Korean films have plenty to offer in light-hearted genres, too. With a delightful love story about a college student who meets a trouble-making girl, it's easy to see why this gem became such a widely-successful blockbuster hit.
---
12. Poetry (2010)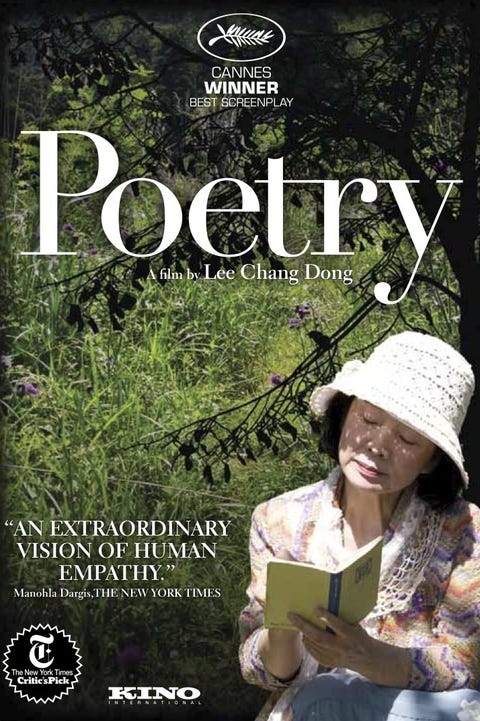 For fans of melancholic and emotionally stirring films, Lee Chang-dong's Poetry delivers a poignant story about an elderly woman who takes up a poetry class after being diagnosed with Alzheimer's disease.Family, memory, and mortality are all themes that this movie explores beautifully (which means you'll definitely want to grab a box of tissues for this one).
---
13. Okja (2017)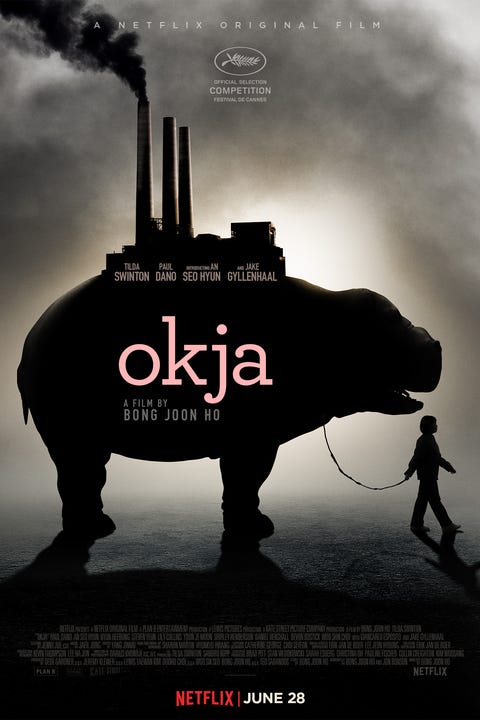 This adventure-drama Netflix film (which features both Korean and English) about a young girl and her giant mutant pig is another gem from Bong Joon Ho — and even has a star cast that includes American actors like Tilda Swinton and Jake Gyllenhaal. Centered around a Korean girl determined to save her beloved pet from being taken away by a powerful corporation, Okja is equal parts a whimsical fable and a dark, compelling satire.
---
14. I Saw the Devil (2010)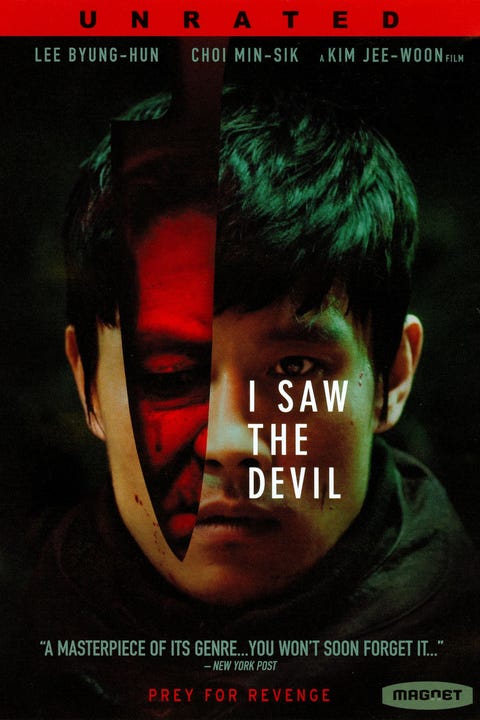 You can't fully explore Korean cinema without delving into their truly fantastic horror films — especially with this highly visceral and shockingly violent horror-thriller flick from 2010, which follows a secret agent who sets out to find a psychopathic serial killer after his wife is brutally murdered. You probably won't want to watch this one at night!
---
15. Secret Sunshine (2007)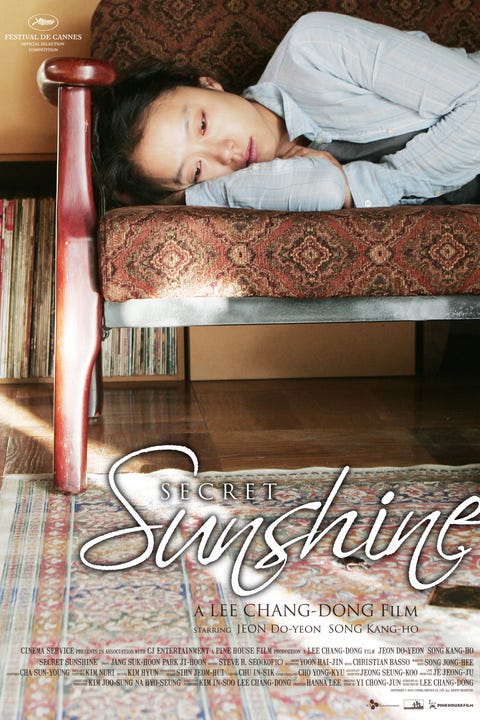 From the same director who brought Burning and Poetry to the screen (Lee Chang-dong), Secret Sunshine delivers a quietly riveting and heart-wrenching drama about a widowed mother who undergoes a tragedy after moving to a new town. Parasite's Song Kang-ho also stars in this tearjerker film, which explores grief, faith, and personal loss.