The South Korean soccer team is going to the 2022 World Cup Round of 16 after dramatically beating favored Portugal on Friday. This is the third time (2002, 2010, and 2022) that the South Korean soccer team has advanced this far in the World Cup. With the star player, Song Heung Min's injury, the South Korean team was not expected to defeat the powerhouse team from Portugal.
Portugal, with two wins against Ghana and Uruguay, seemed too strong to be bested by South Korea. The only scenario for South Korea to go to the round of 16 was for South Korea to beat Portugal (which seemed impossible) and for Uruguay to overcome Ghana, but not score more than two points. However, as the South Korean commentators put it, a "miracle" happened, and not even the world-class legend, Cristiano Ronaldo could stop team Korea.
Portugal's Ricardo Horta scored the first goal in five minutes, but South Korea's Kim Young-Gwon scored the tie goal right at the 27 minute mark. And then Hwang Hee-Chan with the perfect assist from Song Heung-Min scored the winner in injury time to beat Portugal 2 to 1.
Still, even after their dramatic win, South Korea could not rest since Uruguay might yet score more against Ghana. It was 2-0 in the Uruguay/Ghana game. If Uruguay scored one more goal, then Uruguay will go onto the round of 16 instead of Korea. However, Uruguay failed to score in the remaining time and South Korea, against all odds, advanced to the final 16!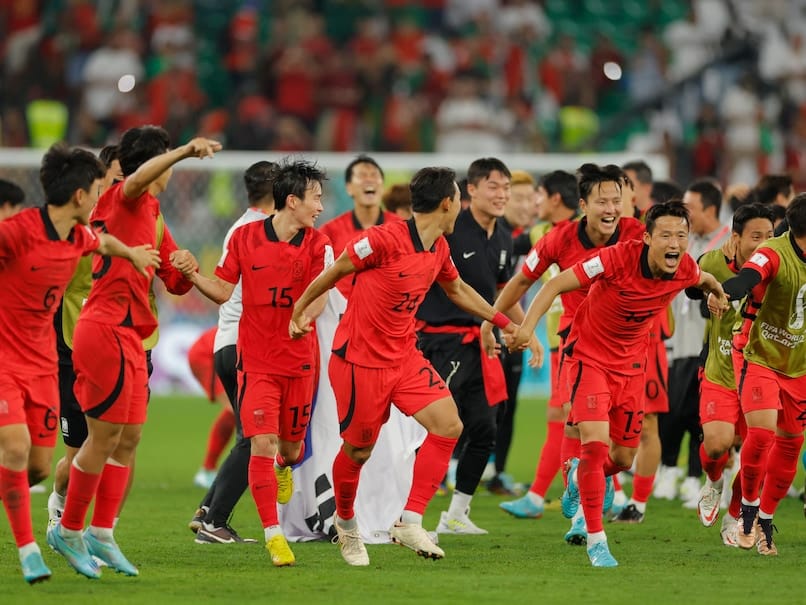 By chance, South Korea and Portugal seem to only meet on the sport's biggest stage, or pitch. South Korea played only twice against Portugal in 2002 and 2022 FIFA World Cups, and perhaps surprisingly, South Korea won both times. Just like in Friday's game, South Korea won in 2002 against Portugal to advance to the round of 16 in the 2002 World Cup.
South Korea now has to play number one ranked Brazil in the next round. The odds of advancing to the next round are stacked against Korea but it did happen in the 2002 World Cup when South Korea defeated top ranked Italy and Spain to go into the semifinal. Congrats to team Korea! Dae-Han-Min-Kook 👏🏻👏🏻 👏🏻👏🏻👏🏻!