3 Korean Workouts that Will Flatten Your Quarantine Pot Belly
As you may have noticed on K Dramas these days, Koreans have been working out! During my three years of living in Korea back in the 90s, I was struck by the focus on 'wellness', but never saw men or women with the kind of muscles that looked like they spent much time in a gym. Indeed in Korea, the gym was referred to simply as 'health'.
Not so anymore. Whether watching K Pop videos or K Dramas, one can't help noticing that everyone is jacked. Koreans are always good at finding smart and efficient ways to do things so when my friend Sharon told me about the Korean workouts she discovered online, I was very keen to try them.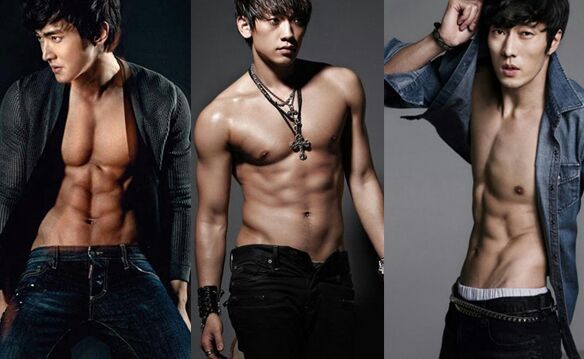 Do a Korean workout at home
Luckily for us in the US and the rest of the world, Korean workouts are readily available via YouTube, and doing workouts via YouTube on my large screen smart TV has been a game changer during the pandemic. With a yoga mat and some weights, the entire workout is super efficient and best of all free. The hardest part of working out online is choosing among thousands of workouts, most of which are pretty bad.
---
Sure you can do Korean workouts on your laptop or iPad but sometimes it's difficult to see exactly what the instructor is doing. The clarity of the large screen provides a similar in-person feel that has me wondering if I'll ever go back to the gym.
My husband and I started our smart TV YouTube fitness journey back in March with a light set of short 4-minute Korean Tabata workouts with the fitness gurus called AllBlanc.
We did this every weekday after work and within a couple months, we were pleasantly surprised to find ourselves wanting more of a challenge, eventually graduating to a routine consisting of the 3 workouts below.
My testimonial in a nutshell is that before we started home workouts, I could do exactly 0 pushups. I could do knee ups, but I thought pushups were just not in my wheelhouse. Now after 6 months of doing increasingly difficult Korean workouts, I can do 30 pushups in a row!
Check out all the great videos by AllBlanc and create your own unique routine. As I marvel at my improved level of fitness, I'm reminded of the ancient Asian saying that dripping water will eventually penetrate the stone, or in my case, flatten a huge quarantine pot belly.
Here's our routine:
---
1. Start with 10 minutes of all-around strength and cardio
We start with a tough 10-minute Tabata that kicks our butts and thighs with a ton of squats. I like to substitute the first set of squats with pushups.
---
2. Intense Ab Workout with no rests
It's all fun and games till you get to the scissor kicks in this intense ab workout. Zero rest time between sets is a killer but the pain is what gets the abs into shape.
---
3. Cool down with a 4-minute full body Tabata
This is the 4-minute Korean workout that started it all for us. We used to think this was hard and now it's our cooldown!
---
4. Finish with an 8-minute full body stretch.
After 20 minutes of strength and cardio, we end our workout with a cool down stretch. You may be tempted to skip this one but please don't! I consider this to be my reward for getting through the workout and the stretches are so relaxing that I often end up taking a short cat nap right afterward on my yoga mat.
---
Resources:
Great workouts start with a great yoga mat. This one is nice and cushy with a nonslip surface. Gaiam Premium 6mm Yoga Mat.
---
If you don't have a large-screen smart tv, try using a floor stand for your tablet or phone which works almost as well. I have three of these in my home and use them for so many things. Gooseneck Tablet Floor Stand, $45.99