Best Ways To
Learn Korean
Best Ways To Learn Korean In 2022: Quick Links
Did you know there are approximately 1 million people in the USA who can speak Korean? And many more are starting to learn each year, inspired by a love of K-Pop, K-Drama, K-Movies, and other Korean cultural exports. If you're planning to travel to South Korea, then learning some Korean will go a long way to understanding and appreciating Korea's unique etiquette and culture.
Whatever your reason for wanting to learn Korean, this guide to the best ways to learn Korean will help you find a method that's right for you. There are various ways to learn a language, fitting each person's learning style, available time, and commitment. Discover which was is best for you with our useful quick links below that will take you to these 5 approaches to learning Korean.
Discover a brief history of Korean and learn how a beloved King created Korea's unique written language, hangul.
Learning Korean online can be one of the most effective ways to study Korean. Find out the best ways to learn online.
Want to study Korean at home at your own pace? Then these Korean textbooks will help you learn the essentials and lots more.
Want to learn Korean but don't have much time? Apps provide bite-sized learning opportunities whenever you have some free time.
From in-depth YouTube video courses to 10 second TikToks, there are loads of fun and useful ways to learn Korean with social media.
We all need a helping hand with a big challenge like learning a foreign language. A private tutor can really help keep you on track.
A Brief History Of The Korean Language
Korean, which is spoken in both North and South Korea, is a unique language that has developed over millennia of contact with different countries. The origins of Korean have been linked to the Altaic languages of central Asia, which include Turkish and Mongolian, as well as possibly Uralic languages (Hungarian & Finnish). 
The Korean language shares similarities with Korea's neighbours, China and Japan. The original Korean writing system was based on Chinese characters, until it was replaced in the 15th Century by hangul, Korea's own alphabet. You can still see Korean characters, known as hanja, in temples, palaces, and other historic places in Korea.
The character-based writing system from China, which spread to Korea and Japan, is responsible for a number of similar words between the three languages, with up to 60% of Korean words originating from China. However, unlike Chinese, Korean follows a different word order. Japanese and Korean both follow a subject-object-verb (SOV) word order, as opposed to the subject-verb-object order in English and Chinese.
Hangul: The Korean Alphabet
If you travel to Gwanghwamun Square in central Seoul, you will see a large statue of Korea's favorite ruler, King Sejong. King Sejong is famous in Korean history for many reasons, not least of which is the creation of the Korean alphabet, hangul.
Before the creation of hangul, Koreans used a complicated system of Chinese characters to represent the sounds of the Korean language. However, because Chinese and Korean have many differences, the characters weren't always accurate. Furthermore, only the Korean elite had time to study and memorise the thousands of characters necessary to read and write. 
Therefore, King Sejong set about creating a phonetic script that his citizens could learn in a short time and use easily. Indeed, hangul is one of the easiest written languages to learn and only has 24 letters (14 consonants and 10 vowels). This is great news for Korean language learners as you can master most of the alphabet in a couple of days with a bit of practice.
Koreans love hangul so much, they even created a public holiday for it. If you're visiting Korea in October, celebrate Hangul Day on October 9th.
Respect In Korean Language

Once you begin to learn Korean, you'll discover there are actually several forms of speech that should be used in certain situations. These are informal, formal, and respectful and the correct form should be used depending on the situation.
Most people learn the polite form at first as it's the safest option when talking to strangers in Korean. It also shows respect to others, which is always a good thing when talking to people. Informal Korean is a form used between friends and family members, while respectful Korean is reserved for very formal situations, elderly people, and when you're apologising for something. It's also used by businesses to address customers, so you're likely to see it a lot if you travel in Korea.
When studying Korean, it's important to be able to recognize which form of speech is being used so you know when to use it. Fortunately, this is usually pretty easy as the words conjugate in the same way depending on the form of speech used. While learning Korean with a structured course, you'll typically have the form pointed out to you.
If you want to know more about how Korean culture affects language, check out our detailed Korean Etiquette and Culture Guide.
What's The Best Way To Learn Korean?​
This guide to the best ways to learn Korean will introduce you to the most popular & effective methods of learning Korean, including online courses, mobile apps, Korean textbooks, social media, and private tutors. In each category we've selected the best examples that have been proven to help people learn Korean.
Korean Apps are a good way to learn vocabulary and memorize new words. Online courses and home studying can help you understand grammar, read hangul, and practice writing. Social media gives you real-world listening and pronunciation practice that you can't get from a textbook. A private tutor can give you personalised support & feedback.
There are many ways to learn a language. Some people learn through reading & memorization, while others like to talk and practice the language in a real-life setting. For some, having a structured course is the best option with a guiding hand steering the way and being there to support them. 
There is no single 'best' way to learn Korean that'll fit every learner type. That's why we recommend a combination of methods that will help you practice speaking, listening, reading, & writing. 
The first method of learning Korean is one of the best: learning Korean with structured online courses. Start at the beginning with the basics of Korean grammar and hangul, or jump into advanced Korean idioms and slang. The structured form of this method of learning means it is suitable for all levels.
These courses cover grammar in step-by-step sections and move up in levels from beginner to expert. These courses offer videos and real-world exposure to Korean to help you learn more naturally. They usually involve a monthly fee, but are much cheaper than hiring a private tutor and have the benefit of being available whenever you need them. 
Here are 6 of the best online courses for learning Korean that are suitable for a range of learners. Click the links to find out more about each.
90 Day Korean is one of the best online structured courses for learning Korean that can take you from absolute beginner to Korean conversationalist. The materials are broken down into easy-to-understand sections that come with a number of review activities in each of the four 90-day modules. This makes it feel much less intimidating and helps you learn at your own pace.
The Inner Circle course also offers a personal coach who will assess your work and give you feedback, as well as discussion forums to chat with your fellow learners, extra learning materials, printable materials, and lots more. If you need a guiding hand to help you learn Korean, but can't afford the costs of a Korean tutor, then this course could be perfect for you.
Korean Class 101 has thousands of lessons to help Korean language learners develop listening, grammar, and vocabulary skills that can be accessed online through a computer or phone. These mostly audio-based lessons provide a depth of learning materials for beginner to intermediate level learners, something that's difficult to find normally and offers a good way for beginners to develop listening skills.
This a great way to learn Korean for those who prefer to listen and learn. The audio-based approach makes it good for learning on the go. You can learn Korean on the bus, while you're making dinner, or out walking. Detailed lesson notes and clear grammar instructions accompany the audio lessons to make sure you're also learning the correct forms.
If you want to learn Korean through detailed units that break down and explain the grammar rules clearly, with small chunks of vocabulary to learn in each lesson, then How To Study Korean could be perfect for you. Don't be fooled by the simple look, this is a well structured course that takes you from beginner through to expert and guides you through every part of the Korean language learning journey. 
The best part of these courses – they're completely free. There are over 150 lessons, broken down into 8 units, as well as bonus units that cover hanja (Chinese-based Korean writing system), audio files to accompany the printable lessons, and a YouTube channel. Once you complete each unit, you can take a test to check your progress.
Udemy is a 'global destination for online learning' and has a wide range of content to help you learn Korean. Rather than providing their own content, Udemy is a platform for learners and educators to come together, where you can find dozens of different courses that offer Korean language learning.
These courses range from beginner to expert level, focusing on different aspects of Korean language learning, such as grammar, vocabulary, conversational Korean, the Korean TOPIK exam, and lots more. You can choose if you want a Korean course that you can complete in 3 hours or 30. There are some free courses (14), but most are paid (144). The paid courses are reasonably priced, starting at about $15 for more than 5 hours of structured Korean language lessons.
Fluent U offers videos that focus on listening and comprehension skills, as well as vocabulary. There are over 350 specially selected videos and 14 sets of flashcards that help expand your real-world listening skills while also keeping you entertained through interesting content. If the thought of reading lots of material from a textbook or computer screen puts you to sleep, this is a good way to learn Korean for you.
The materials are aimed at beginner to intermediate levels, with the flashcards good for beginners and the videos for intermediate learners. There is also some advanced content. This style of learning doesn't directly teach you how to read, write, or speak Korean, so is more suitable for those who enjoy watching K-Dramas on Netflix and other awesome Korean content.
A new Korean language learning course that's similar to Fluent U, Lingo Pie uses real-world content so you can learn Korean while watching K-Dramas, comedies and other shows. The content is not created for learning Korean, which means it's often a bit more interesting than normal educational videos. 
The videos on Lingo Pie come with loads of features to help you learn Korean. You can change the play speed, from 0.5 x speed to normal speed. There are subtitles for each sentence with translations of each word and grammar explanations. You can also add words to your own private dictionary to help you learn through self-created flashcards and games. You can pick up lots of natural expressions and phrases.
Tips For Studying Korean Online
If you want to effectively learn Korean online, you should think about what method of study you prefer and try to learn primarily in that way. Some people learn best through video and audio learning, while others prefer to memorize words and grammar structures each day. Other people may prefer speaking and using the language as soon as they've learnt something. 
Try a bit of everything and see what works for you. If you like structured courses that offer bite-sized learning that you can dip into each day, something like 90 Day Korean, Korean Class 101, or How To Study Korean could be best for you. If you like learning through videos and other media, try Udemy or Fluent U (Lingo Pie if you're not a beginner). 
Schedule a time when you're going to learn Korean online and try to stick to it. If you use your phone, then perhaps when you're commuting. Got some free time in the morning or evening? Why not learn Korean while you eat breakfast or dinner. Creating and sticking to a routine will help you develop good learning habits.
Learning Korean only online might leave you lacking when it comes to real-world communication. Spend some time using the Korean you've learned. Speak out loud, find some Korean friends online, or maybe write about your day. Online learning is great for absorbing a language, but it needs to go out as well as in, practicing it is essential for it staying in your mind.
The next way to learn Korean is by studying at home. This involves textbooks and self-study and is a great way to learn Korean for those who are self motivated and eager to learn to read and write Korean and want to develop strong grammar and language skills. Go at your own speed and study alone or with others.
Using study books like the ones discussed below, you can learn to write and read Korean, understand how Korean sentences are formed, and discover lots of useful vocabulary and grammar that will allow you to communicate in Korean. Self-study Korean language books are aimed at all levels of language learners, from absolute beginner to advanced, and can be the best place to get started. 
Here are 6 of the best home study courses for learning Korean that are suitable for a range of learners. Click the links to find out more about each.
Talk To Me In Korean is perhaps the most complete self-study courses for those who want to study Korean at home. There are dozens of books that range from the basics all the way through to understanding Korean slang, idioms, and jokes. The materials are well presented, interesting, and broken down into manageable chunks that so you can learn at any pace. 
There are audio and video materials that accompany the main textbooks, offering learners the chance to develop strong listening and reading skills. The presenters are from Korea and offer loads of insights to help you learn and understand Korean.
Are you an ARMY member and want to learn Korean? Then this is probably the perfect solution for you. This series of home study books are designed for Korean learners who love Korean Wave (Hallyu) content, especially BTS. The books incorporate BTS' various content to help you learn Korean in an exciting way. There are BTS videos that accompany the books.
There's another series by the same publishers called Learn Korean With Tiny Tan, which feature cute cartoon characters based on BTS members. This course is designed for absolute beginners and will help you learn to read and write hangul, as well as master basic words and phrases.
Seoul National University
For learners who want to learn Korean in the most academic way, with a detailed, structured course that was created by Korea's leading university, these are the books for you. The Seoul National University Korean language course is a 6-level course book that features hundreds of hours of language learning materials aimed to develop reading, writing, listening, and speaking skills.
These textbooks, written in Korean and English, are popular with expats in Korea who learn Korean alone or in Korean language classes, as well as with learners around the world who appreciate the well laid out books.
I Love Korean is another Korean home study series by Seoul National University, This is a series of books aimed at adult learners who want to go from 0 to basic Korean language skills in a short time.
There are more than 60 hours of Korean language learning resources spread across the various textbooks and workbooks. You can expect similar high-quality learning materials found in the aforementioned main textbooks by Seoul National University.
Active Korean is a series of textbooks that focus on learning Korean for communication, helping you develop real-life communication skills so you can talk in Korean. The situations found in these textbooks are based on everyday activities, such as shopping, eating out, traveling, and making friends.
The Active Korean books are well structured and come with lots of grammar points, tests, and activities that are ideal for self-study. Also released by Seoul National University.
Korean Made Easy is a range of self-study books that help aim to make you conversational in Korean. This long-running series blends textbooks with self-study books and a wide range of audio materials.
Each of the units is well structured and comes with useful explanations that introduce you to grammar while also developing other language skills. The interesting topics, cultural insights, and steady pace of learning make this a good option for home learning.
Tips For Studying Korean At Home
Studying Korean at home alone or with a friend or family member can be a cost effective method of learning Korean in a comfortable environment. You can study at your own speed, with no worries about monthly fees and deadlines, plus you can go back and cover chapters when you like.
Make sure you have a relaxing, peaceful area to study in as constant distractions, like a TV or cellphone, definitely won't help. Create a study space that's away from busy places where people might distract you. A bedroom or study is ideal, or a library if you can't get any peace at home. 
Setting goals and targets is a good way to study at home. Self-study textbooks are broken down into units and chapters, most of which can be completed in an hour or two. Set a schedule for when you plan to complete each unit, how long you're going to study, and do your best to stick to it.
If you feel like you don't have the ability to stick to your own targets, ask a friend or family member to help you. Make short term goals that you can reach each week that are realistic, such as learning how to say colors in Korean or describe 10 different animals.
3: Learn Korean With Apps
A good way to learn Korean for people who are on the move a lot and used to using their tablets and phones for every day tasks is with dedicated Korean language apps. Apps for learning Korean can offer wide-ranging language learning opportunities, or focus on just one aspect of the language, such as understanding hangul or memorizing vocabulary.
There are numerous benefits of using Korean apps to learn Korean, including the ability to learn anywhere, short bursts of study when you're free, and no heavy textbooks to carry around. They can often remind you that you need to study, in a friendly way that helps you stay on track for your own language learning goals.
Here are 6 of the best apps for learning Korean on the go that are suitable for a range of learners. Click the links to find out more about each.
Eggbun offers Korean learners an interactive way to learn Korean while learning about Korean culture at the same time. The beautiful interface is easy to use and guides you through more than 550 lessons about learning Korean. 
The Eggbun method involves a 2-minute 'chat' with the app's mascot, Lanny, where you can practice chatting in Korean and receive instant feedback. This is a great way to learn how to type in Korean, read Korean, and use it in a conversational way. Check out our Eggbun Review for more reasons why this is a great way to learn Korean.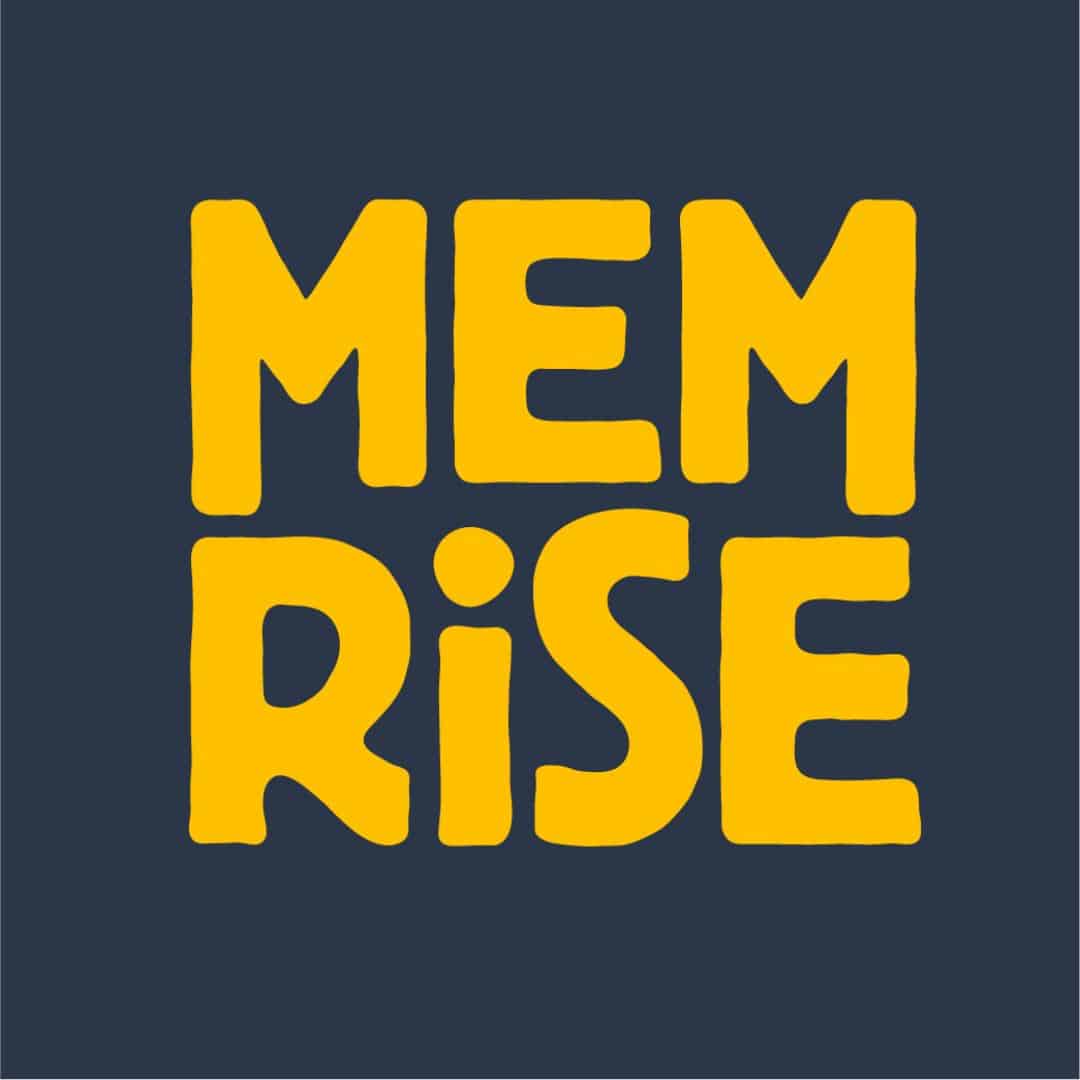 Memrise is one of the world's top language learning apps that has a strong Korean language section spread over 7 levels. As well as the dedicated Korean courses, this app also offers material from other textbooks and learning resources, including the Active Korean textbooks.
This is a free app that comes with premium features that help you learn Korean more easily, including a 'difficult words' review, learning stats, and chatbots to help you practice what you learn. A basic account is fine for getting started and learning Korean whenever you pick up your phone.
Duolingo is the world's largest language learning app and also has a large dedicated Korean language section. The benefits of learning Korean with Duolingo are bite-sized lessons that are 'scientifically proven' to be effective and efficient ways to learn a language without detailed grammar rules and explanations.
Really useful features of Duolingo, such as daily goals, learning stats, and interesting games and review lessons, keeps learners motivated and coming back to learn Korean each day. The lessons are bright and colorful, which make them easy to use on a mobile device.
LingoDeer presents a more organic structure of learning Korean through an app, with lessons and activities that build up intuitively, integrating language and culture learning and practice together. The Korean courses offered by LingoDeer feature fun and engaging lessons and activities to keep you motivated, as well as goals and trophies. The cute characters and colorful lessons make learning Korean a lot of fun.
Hello Talk is designed to help you learn Korean through real-life language use and language exchange. The app matches you with people who can already speak Korean. In return, those Korean speakers want to learn your language, whether that's English or something else. This system allows you to choose who you want to be paired with and together you can agree when and how often you study together.
TOPIK (Test of Proficiency In Korean) is the standard for measuring Korean language ability and is something many learners aim to pass. The TOPIK 1 app prepares you for the exam by offering real content from previous TOPIK exams at beginner, intermediate, and advanced levels. You can gain access to the four sections of the test, which include vocabulary and grammar, listening, writing, and reading.
Tips For Studying Korean With Korean Apps​
Korean language apps can offer daily learning opportunities combined with a sense of achievement and visible progress. Creating a good routine, or setting in-app reminders, to practice at certain times can help you learn Korean, even if it's only for 5 minutes per day. A constant short burst of learning is better than no learning at all.
However, don't get addicted to the easy wins that apps provide. Memorizing vocabulary and sentences is very useful, but using the language in a real-world setting can be very different and over-reliance on learning Korean with apps can leave you weaker in other areas. It's like going to the gym and only doing one type of exercise. Use what you learn with apps to speak and write Korean, too. 
Some of the other Korean language learning resources have apps that accompany them, such as 90 Day Korean and Talk To Me In Korean. Make use of these apps to blend your online and home learning with on-the-go learning.
Social Media offers a world of different methods to learn Korean that embraces modern technology, the social aspect of language learning, and provides entertainment at the same time. Whether you like detailed videos that deep-dive into a topic, or 10 second clips that highlight something interesting, there's various social media platforms that can help you learn Korean.
The ability to study whenever you like, often for free, makes social media a very popular option for many learners. The ability to share your favorite channels, comment and interact with other language learners, and learn from individuals you may never normally encounter, all helps keep people motivated when learning Korean.
Here are 3 of the best social media platforms for learning Korean that are suitable for a range of learners. Click the links to find out more about each.
There are lots of YouTube channels dedicated to learning Korean. From individuals who want to share their own knowledge, to large channels run by teams of language experts, there is something for everyone on YouTube. If you don't want to pay to learn Korean or work from a textbook, and want to learn at your own pace, then YouTube is perfect for you. It's not only informative, it can also be entertaining and show cultural insights a book or app can't.
Here are 5 of the best YouTube channels for learning Korean:
1: Billy Go
3: Korean Unnie
The newest social media platform that has started to host more viral Korean language content in recent few years, TikTok is a great place to learn bite-sized chunks of Korean. Don't expect dry Korean grammar lessons on TikTok, instead you'll find funny and insightful snippets of Korean that you'll easily pickup and want to share with your friends. Whether you're just starting out, or a seasoned Korean pro, take time to learn with TikTok.
Here are 5 of the best TikTok channels for learning Korean:
1: @mia_Korean
3: @mehtapisme
5: @jfromkorea
Learn Korean On Instagram
Instagram offers a number of fun and interesting ways to learn Korean, from infographics and flashcard-style images, to educational videos about Korean grammar, vocabulary, and expressions. There are popular Instagram accounts that share Korean learning resources and cultural observations daily, allowing you to get a regular dose of exposure to Korean while on social media. This is a useful way to learn Korean pronunciation from native speakers, too.
Here are 5 of the best Instagram accounts for learning Korean:
2: holakorean
Tips For Studying Korean With Social Media
Social media offers the chance to learn more natural and informal Korean words and expressions that you wouldn't normally find in textbooks, especially at lower levels. Embrace the chance to learn extra vocabulary as you digest your daily fix of social media.
However, be careful that you don't pick up offensive words and start using them in polite conversations. Double check words that might seem rude before trying them out in real life. It's easy enough to mispronounce a word and say something completely different from what you intended when learning Korean.
There are other social media platforms that can help you learn Korean, such as Facebook. Check out Facebook groups and pages for more resources to help you master Korean and for the chance to share the learning experience with others.
The final option for learning Korean is with a private tutor. These are typically online tutors, but you can also find local tutors that will help you or your children learn Korean 1-1. This can be the most effective method of learning Korean as you're getting personalized feedback about your mistakes (hard, but important), guidance on what to learn next, and support to keep you motivated.
Hiring a Korean tutor, especially a native speaker, can be the fastest and most accurate way to learn Korean as you avoid building up mistakes and pronunciation errors as you study (fossilization). Having a real person to talk to offers many chances to practice Korean as you learn it.
Here are 3 sites where you can find online Korean tutors to help you learn Korean whatever your level is. Click the links to find out more about each.
Preply is a world-leading platform for tutors and students and connects learners and teachers from around the world. There are dozens of tutors offering Korean language learning services and you can find the one most suitable for you based on their price, service, reviews, and availability. You can get tutors from the US, Korea, or abroad.
Perhaps the most learner-friendly of the 3 main private Korean tutor sites, italki offers both professional and community tutors with appropriate rates for their respective skills. This can be better for those who want to learn Korean on a budget and might want to focus more on simple communication practice than detailed lessons.
The Verbling website is open and upfront about the skills of the Korean tutors available, with introduction videos that show their teaching styles. This is useful for finding a good match for your own learning style, something that's important, but often overlooked when learning Korean. Dozens of tutors available and a free trial lesson.
Tips For Studying Korean With A Korean Tutor
Signing up for a private Korean tutor can be a big investment, both financially and in your goal to learn Korean. Spend some time reading reviews and information about the tutor to see if they look like they'd be suitable for you. Some sites offer free trial lessons to help you get a feel for what it would be like learning with that tutor.
Decide what you value most in your Korean learning journey and whether you want structured, detailed courses or the chance to chat and develop Korean in a more easy going way. If you want to be conversational in Korean, it isn't always necessary to spend a large amount of time studying grammar, although it will definitely be useful to learn it eventually.
For an independent opinion of which of these private tutor websites is the best, check out this review from the All Language Resources website.
Best Ways To Learn Korean FAQs
This final section covers some popular questions about the best ways to learn Korean, other facts about the Korean language, and some of our other articles about learning Korean. Be sure to check back for more FAQs in the future.
How Many People Speak Korean?
Korean is the national language of both North Korea and South Korea and there are roughly 24 million and 48 million Korean speakers in each country respectively. There are also 2 million Korean speakers in China, roughly 1 million in the USA, and 500,000 more in Japan. In total, there are about 80,000,000 native Korean speakers globally, making it the 16th most spoken language in the world. There are many millions more who speak Korean as second language, too.
Korean as a foreign language is rated as Category IV by the United States' Defense Language Institute, which is the same rating given to Chinese, Japanese, and Arabic. It requires about 64 weeks of study to attain a working understanding of the language that you can use day-to-day. Category I languages such as Italian and French require just 26 weeks. 
However, some parts of Korean, such as the alphabet, hangul, are incredibly easy to learn and can be mastered in a few days. Once you've learned the alphabet, you can read signs, maps, menus, and lots more. Knowing hangul can help you understand many English loan words written in Korean. For example, the word '쇼핑' (sho-ping) is just 'shopping' written with Korean characters. There is a lot of this in Korea and learning hangul really helps. 
Are There Different Dialects In Korea?
Regional dialects exist in Korea, with the Seoul dialect being the official version of the South Korean language. There's also the Pyeongyang dialect, which is official in North Korea. The main Korean dialects these days are in the southwest (Jeolla), southeast (Gyeongsang), and on Jeju Island, as well as the Seoul Dialect. 
These dialects can cause troubles for Korean language learners traveling in Korea as they use some different vocabulary. However, if you learn the Seoul dialect, you should still be able to travel and live in Korea without any problems.